Participatory approach
The participatory approach to SD is developed with, by, and for the university community. A shared commitment to abide by SD principles and provide space for inclusive dialogue in the aim of fostering innovative and exciting projects.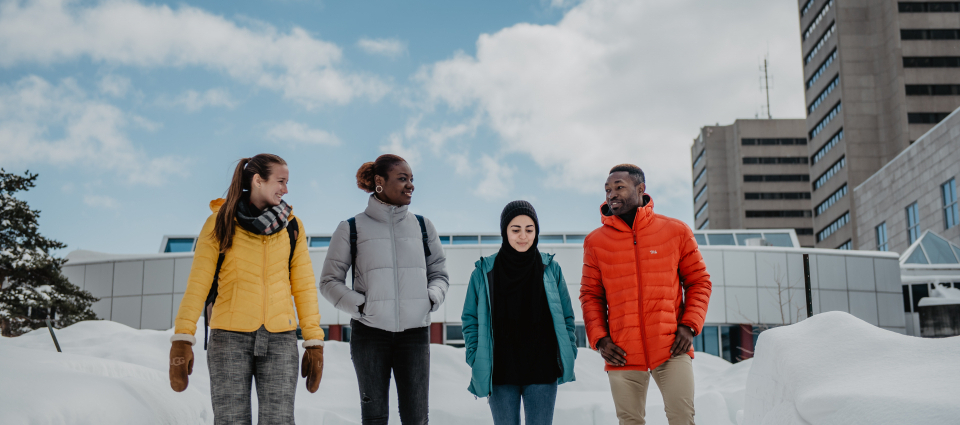 The participatory approach underpinning the SD vision
Through its actions and genuine commitment, the University community plays a role that is central to this shared vision. It proposes bold, concrete solutions to society's greatest challenges.
The University's participatory approach is an encouragement for the community to take an active part in discussions and projects surrounding sustainable development at the University.
For more information or to send us your suggestions, write to info@developpementdurable.ulaval.ca.
Results of the survey on the deployment of a participatory approach
A survey was sent to members of the university community in November 2020 on developing a participatory approach. The objective was to identify community needs and expectations regarding participation in the sustainable development process at the University. The survey was developed by a 15-person advisory committee made up of students, faculty, and staff members.
A total of 586 people responded, generating nearly 1,400 open-ended written answers.
When asked about how involved they wanted to be in the university community:

34% said they wanted to help develop participatory processes and contribute directly to decision-making on issues related to sustainable development;
29% said they wanted to be informed on subjects and issues related to sustainable development.
16% said they wanted to participate in consultations on sustainable-development-related topics and issues where they could give their opinions and ideas.


318 of the 586 respondents answered an optional question, submitting a multitude of inspiring suggestions on ways the University community could encourage its members to take part in the sustainable development process.

Of the 17 UN Sustainable Development Goals, SDG-11 (Sustainable Cities and Communities) topped a non-exclusive ranking by survey respondents, with 66% indicating an interest in participating in University projects related to this goal.
586 people participated in the survey, 61.4% from the student community, 26.1% from administrative and support staff, 8.2% from faculty, and 4.3% from areas that could not be defined.
Of the student body, 65.8% were undergraduate students, 21.9% were graduate students, 11.7% were postgraduate students, and 0.6% could not be categorized.
Among this same student population, five faculties alone account for 64.5% of respondents: 19.2% in forestry, geography and geomatics, 16.4% in science and engineering, 11.1% in social sciences, 9.7% in medicine and 8.1% in administrative sciences.
When asked about the existence of obstacles to their participation and commitment to sustainable development at the University, the respondents were very polarized, with 49% seeing obstacles and 51% not seeing any.
We note that the lack of access to information, the absence or lack of awareness of opportunities for involvement, the lack of listening, proximity, support and collaboration, as well as the administrative burden and the often late impact of certain sustainable development projects are among the obstacles to participation and involvement that were expressed.
In addition, the pandemic, physical distance, lack of time, work overload and personal demotivation were also mentioned.
Provide opportunities for consultation and dialogue such as communities of practice and interest, focus groups, and roundtables.
Ensure that institutional messaging is consistent with the sustainable development actions taken at the University.
Make sustainable development a more integral part of the academic curriculum by optimizing course offerings and providing opportunities to take part in internships, living labs, and multidisciplinary projects.
Offer educational, information, and awareness activities, including web clips, workshops, and theme days on aspects of sustainable development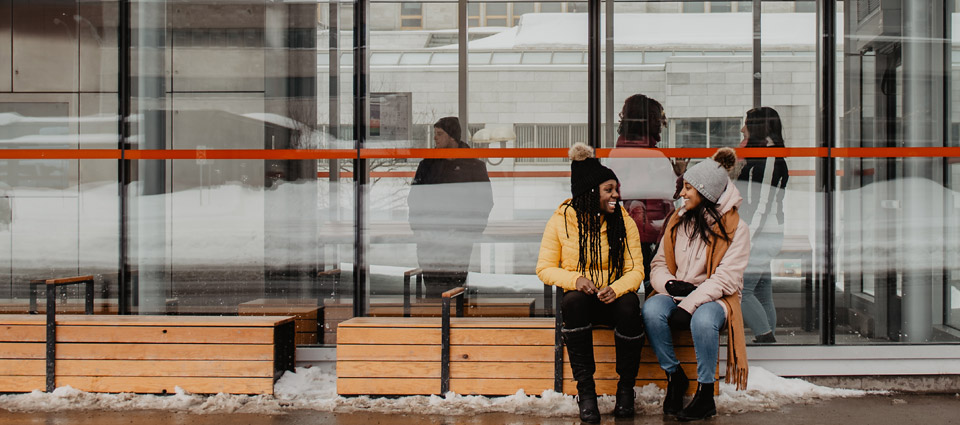 Results of the consultation on the University's sustainable development vision
In spring 2019, Université Laval held a series of consultations on the theme of sustainable development with the university community and local stakeholders with the aim of reflecting constructively and planning for the years ahead.