Bibiane Courtois
Nurse and Activist
Honorary Doctorate in Nursing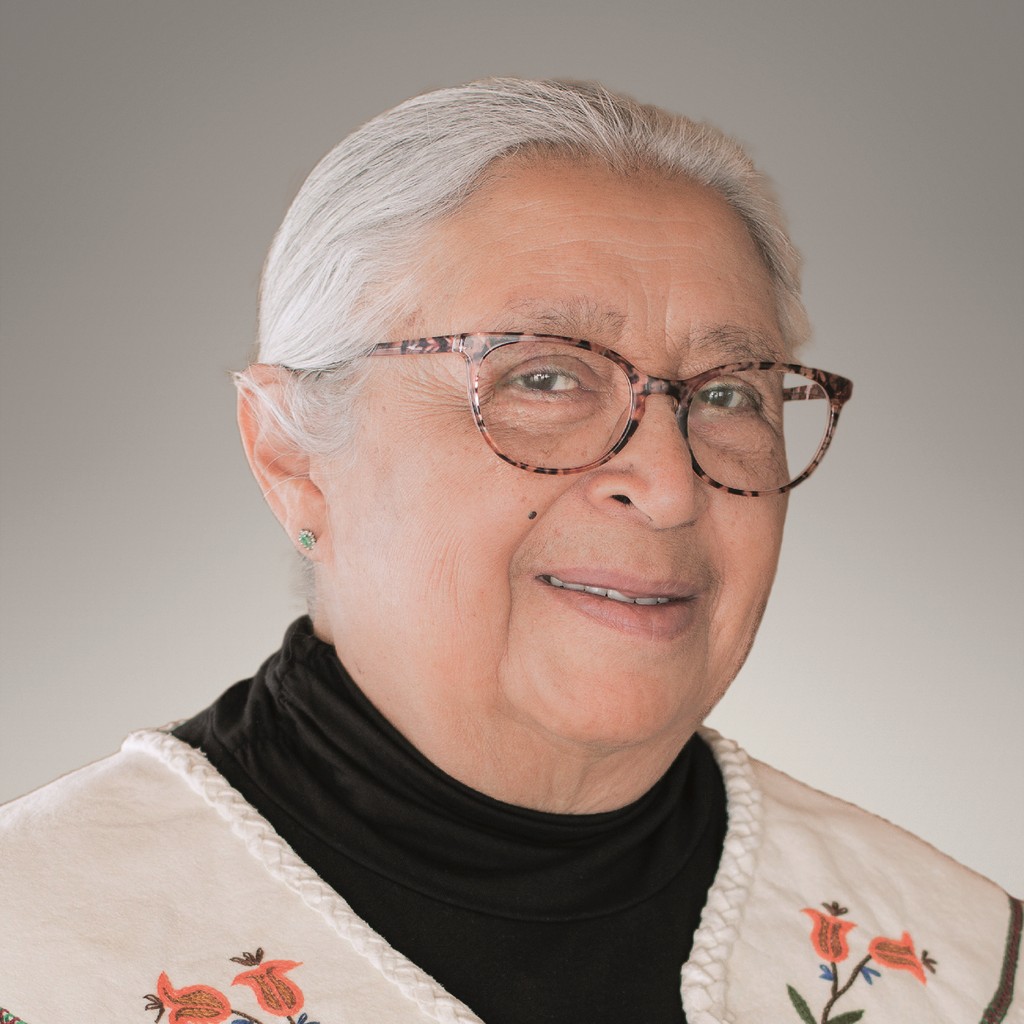 In 1967, a young woman from Pekuakamiulnuatsh First Nation began her career at Hôpital Sainte-Élisabeth, a psychiatric institution in Roberval. As the hospital's first lay nurse, Bibiane Courtois quickly became a driving force behind the adoption of a more humane approach to psychiatric care. That humanity led her to become a remarkable nurse and a great advocate for women's rights and First Peoples' culture.
Her compassion for people led her to develop a program in the 1980s to improve care for the elderly based on Virginia Henderson's nursing model. Keenly aware of the cultural dimension of care, she also helped develop approaches adapted to First Nations and implemented a number of preventive community health programs in Indigenous settings. During her 31 years of service, Courtois was recognized for her expertise in psychiatric and cardiovascular care as well as community health. In 1998, she received the prestigious Insigne du mérite Award from Ordre des infirmières et infirmiers du Québec for her ongoing commitment to delivering outstanding care.
In addition to her professional accomplishments, Courtois was a social activist. In the late 1960s, contrary to a discriminatory clause in the Indian Act, she refused to relinquish her Indian status following her marriage to a non-Indian. Elected president of Québec Native Women in 1983, she was instrumental in having the clause abolished in 1985. As a result, she was the first Indigenous woman appointed to Commission des droits de la personne and Conseil du statut de la femme du Québec.
Throughout her life, Courtois strove to improve the health and living conditions of others. When she became director of Musée amérindien de Mashteuiatsh in the 2000s, that same cause was behind her work to repatriate cultural objects to her community. For Courtois, safeguarding culture is another way of fostering the health of a people.
Photo: Martin Gaudreault, artiste photographe professionnel SAC.