Gisèle Turcot
Founder of the Femmes et Ministères network
Honorary Doctorate in Religious Studies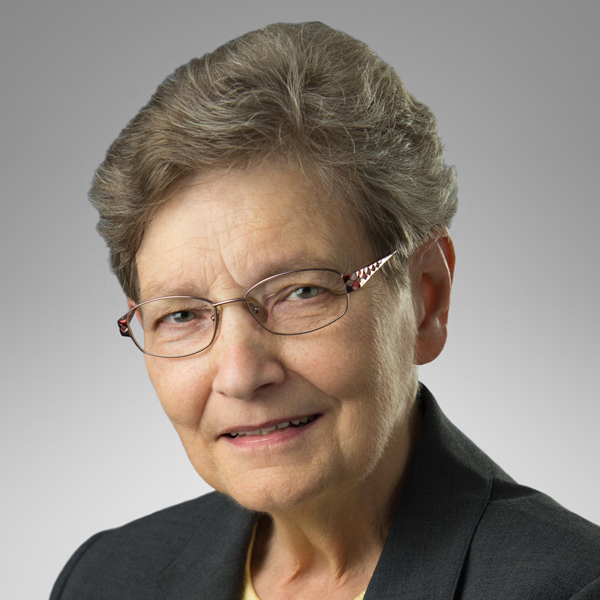 Sister Gisèle Turcot is an active, socially engaged member of the Catholic Church who has devoted her life to raising awareness and promoting peace, equality, and justice.
Sister Turcot's biblical studies and her master's degree in social work laid the foundation for a rich and fulfilling life and career. An inspiring leader, she has consistently combined her work in the community with the practice of reflection, teaching, and writing.
Sister Turcot joined Institut Notre-Dame du Bon-Conseil in Montréal in 1958, and is currently serving her third term as mother superior. A long-time advocate for the role of women in the Church, she is a founding member of the Femmes et Ministères network. In addition, she is the only woman to date to have been appointed secretary general of the Assembly of Catholic Bishops of Québec, a position she held from 1980 to 1983.
Sister Turcot taught at the Université Laval's Faculty of Social Sciences from 1975 to 1977. Drawing on her in-depth knowledge of working-class communities and the needs of the disadvantaged, including refugees fleeing their home countries to seek safe haven abroad, she has co-authored some ten reports and studies for provincial and international organizations.
Over the years, Sister Turcot has penned more than 200 op-ed pieces and commentaries in a variety of general audience publications. In 2006 she founded Antennes de paix, the Montréal chapter of the international organization Pax Christi, and continues to work promoting human rights and reconciliation.
Photo: Altinoa photographie