Guy Deschênes
Founder and president of companies in the forest industry
Honorary Doctorate in Wood and Forest Sciences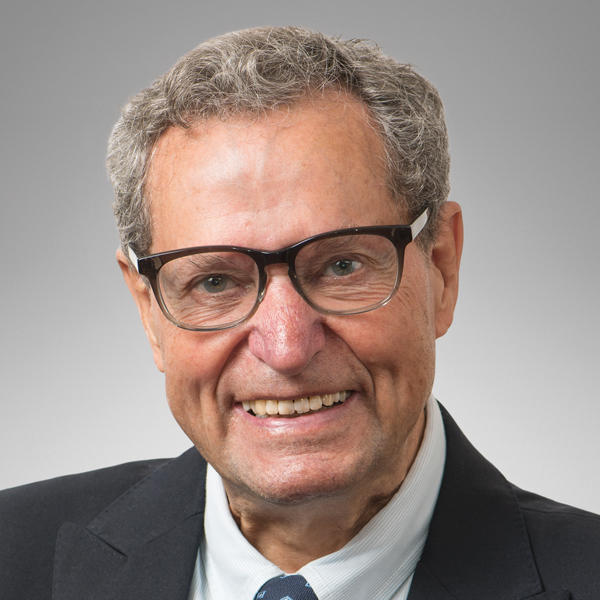 In 1985, Guy Deschênes proposed a new cooperative-based business model to save the softwood lumber mill in Sacré-Coeur on Québec's Côte-Nord region. And so the Boisaco sawmill was born. The successful sawmill complex—one of the biggest in Québec—is owned by the community and by the workers. And Mr. Deschênes has come to be regarded as one of the most innovative leaders in the Canadian forestry industry.
Today the sawmill is joined by four other related businesses that are also based on the cooperative model. The Sacopan fibreboard plant, Ripco horse bedding plant, and Granulco pellet plant (25% of which is owned by the Innu First Nation of Essipit) are all dedicated to converting sawmill residue into usable products. As for the Bersaco division, it processes hardwood, which also enables Boisaco to source wood from mixed forests. This industrial complex, created entirely at Guy Deschênes's imitative, is an admirable example of environmental and economic sustainability, partnership with First Nations, cooperative economics, and regional development that serves the local community.
Mr. Deschênes's deep commitment to the industry, notably as president of the Quebec Lumber Manufacturers Association and cofounder of the Quebec Forest Industry Council (CIFQ), has made him a go-to authority on forest issues for government agencies and organizations. He also stands out for his resolve to reconcile wealth distribution with social and economic growth. To this end, he has co-founded organizations such as Comité local de développement de la Haute-Côte-Nord and Société d'aide au développement des collectivités.
His entrepreneurial spirit and sense of engagement have been recognized with various honours and awards, including the Henri-Gustave-Joly-de-Lotbinière award from Ordre des ingénieurs forestiers du Québec and the 125th Anniversary of the Confederation of Canada Medal.