Lucien Bouchard
Lawyer, Politician, and Former Premier of Québec (1996–2001)
Honorary Doctorate in Law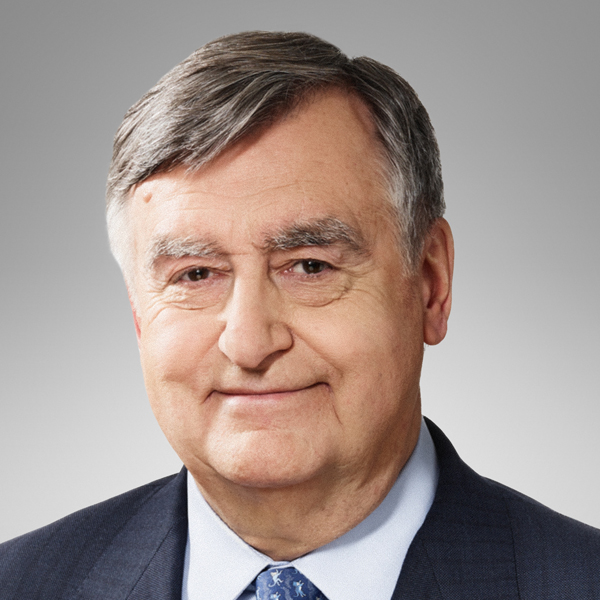 Lucien Bouchard is a lawyer and politician who served as premier of Québec from 1996 to 2001. Recognized for his leadership and his talent as a mediator, he is renowned as an ardent champion of Québec's interests.
Mr. Bouchard was born in the region of Saguenay–Lac-Saint-Jean and studied social sciences and law at Université Laval. His work as chief prosecutor on the Commission of Inquiry on the Exercise of Union Freedom in the Construction Industry (the Cliche Commission) did not go unnoticed, and he was subsequently appointed chief negotiator for the government of Québec, and later, Canada's ambassador to France.
In 1988 Lucien Bouchard entered federal politics as a member of Brian Mulroney's Progressive Conservative government. A few months before the failure of the Meech Lake Accord, he resigned his position and founded the Bloc Québécois.
After playing a key role in the 1995 referendum campaign, Mr. Bouchard left federal politics for the Parti Québecois, succeeding Jacques Parizeau as party leader and premier of Québec. Under his leadership, Québec balanced its budget while at the same time making significant social advances. He also proved himself an exceptionally competent and caring leader in managing the 1998 ice storm crisis.
Lucien Bouchard returned to the practice of law in 2001. Highly sought after as a negotiator and mediator for his ability to resolve thorny and complex disputes, he is recognized throughout Québec for his determination and continues to inspire decision-makers to this day. Mr. Bouchard has been honoured with numerous awards and distinctions, including Grand Officer of the National Order of Québec and Commander of the French Legion of Honour. He is deeply committed to social issues and actively supports the mission of Université Laval.