Margaret Norrie McCain
Chair of the Margaret and Wallace McCain Family Foundation
Honorary Doctorate in Psychology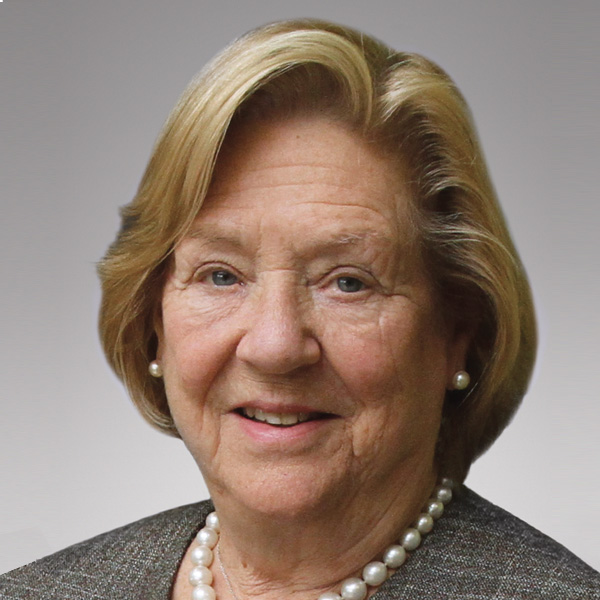 Margaret Norrie McCain holds a bachelor's degree in history with honours from Mount Allison University in Sackville, New Brunswick, and a bachelor's degree in social work from the University of Toronto. In 1994 she became the first woman lieutenant governor of the province of New Brunswick.

Over the course of her career, Ms. McCain has worked with different organizations that promote education and culture at both the provincial and national levels. She is particularly known for her work in supporting child development and combating family violence. Ms. McCain is a founding member of the Muriel McQueen Fergusson Foundation, a New Brunswick organization dedicated to eliminating family violence through outreach and research. She has participated in a number of fundraising campaigns to fight family violence.

Ms. McCain is the current chair of the board of the Margaret and Wallace McCain Family Foundation, whose mission is to promote effective early childhood education programs in Canada. She spearheaded the Early Years Study, a series of documents and reports produced over the past 15 years to track the advancement of early childhood knowledge and services for children and their parents across Canada.

Through her support and research, Margaret Norrie McCain has made significant contributions to developmental psychology. Her keen intellect and commitment make her a compelling speaker in the field of early childhood development. She is an effective advocate of scientific research in psychology and understands the importance of political action.