Peter Libby
Cardiologist at Brigham and Women's Hospital and Professor of Medicine at Harvard Medical School
Honorary Doctorate in Medicine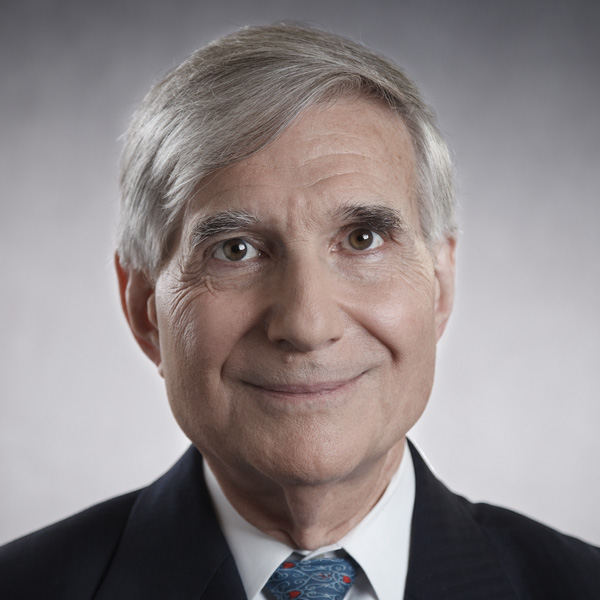 The Faculty of Medicine is proud to see Université Laval award its highest honour to the illustrious cardiologist Dr. Peter Libby. His research has made an outstanding contribution to improving cardiovascular health. Dr. Libby continues to teach at the university level while generously sharing his knowledge with organizations and authorities around the world. Dr. Libby is a model of social responsibility. His commitment to sustainable health is a source of inspiration to many.
Julien Poitras
Dean, Faculty of Medicine
Peter Libby is one of the world's most influential cardiologists. He has had a distinguished research career as a professor of medicine at Harvard Medical School. His work has, among other things, shed light on the mechanisms involved in myocardial infarction and significantly influenced the management and prevention of cardiovascular accidents. He has also been a pioneer in demonstrating the involvement of inflammation in the etiology of cardiovascular disease. As a clinician, Peter Libby is committed to his patients and plays a key role in training cardiology residents at the renowned Brigham and Women's Hospital in Boston.

With a spectacular track record of scientific publications, including an h-index of 206 and over 180,000 external citations according to Google Scholar, Dr. Libby is one of the most cited researchers in the world in any discipline. In addition to his distinguished career as a researcher, which has garnered him many prestigious international awards, he was the head of cardiovascular medicine at Brigham and Women's for 16 years, a role in which he helped train leaders in the field from around the world. He is an editor of Braunwald's Heart Disease, a renowned reference work in the field of cardiology.

In 2005, despite his many commitments, Dr. Libby generously agreed to join the steering committee for the Université Laval International Chair on Cardiometabolic Risk. Dr. Libby is without a doubt one of the leading international figures in cardiology, and his knowledge is invaluable in tangibly improving the public's cardiovascular health.
"It is a great honour for me to receive an honorary doctorate from Université Laval. Some people have been questioning the value of international relationships and cooperation between countries. But this recognition, the fruit of many years of collaboration with my colleagues in Québec and Canada, illustrates how important it is to look beyond our national borders to work together to advance science and improve health."
Peter Libby