Rebecca Belmore
Contemporary Artist
Honorary Doctorate in Visual and Media Arts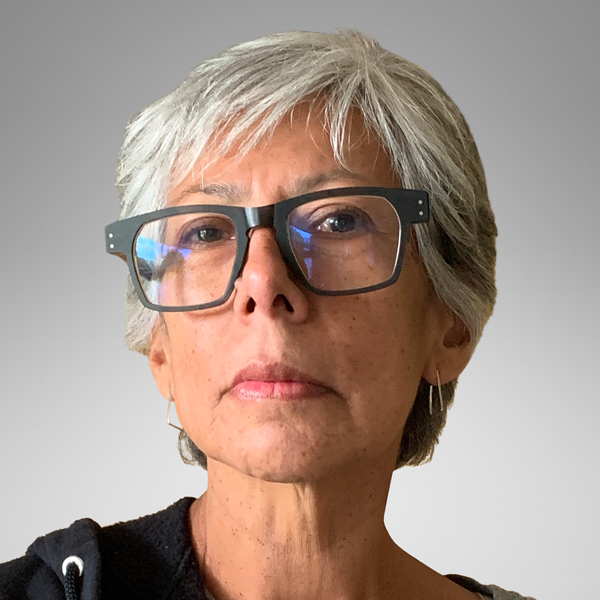 Rebecca Belmore is one of Canada's prominent contemporary artists. Her works are a provocation to cause us to look closely at the past damage and ongoing impacts of colonialism.
Through the early years of her practice, Belmore challenged audiences as a performance artist—using her presence as an Anishinaabe woman to confront depictions of Indigenous stereotypes. Her approach blends performance, installation, photo, and video, to operate at the intersection of art and politics. The artist confronts the issues of colonialism; including Canada's conflicting relationship with the land, the abusive treatment of women, access to clean water, homelessness, human displacement, and violence against Indigenous peoples.
Belmore's work addresses complex and troubling subjects while her aesthetic is conveyed in an unexpected contrast. She confronts the viewer with uncomfortable facts—about injustice, violence, and human suffering—through the use of beautiful imagery, quietude, and dignity.
Rebecca Belmore's work is exhibited at prestigious galleries in Canada and abroad and has earned her numerous honours over the past 15 years. She was the first Indigenous woman to represent Canada at the Venice Biennale in 2005 and more recently she participated in Documenta 14 in 2017 and the 2019 Istanbul Biennial. Ms. Belmore was recognized with the Governor General's Award in Visual and Media Arts in 2013 and with the Gershon Iskowitz Prize in 2016.
A major force in the visual and media arts community, Rebecca Belmore is an influential artist whose work is taught alongside that of other leading artists in the world of art.