Ricardo Larrivée
Chairman of the Board and Executive Chef of RICARDO Media Inc.
Honorary Doctorate in Nutrition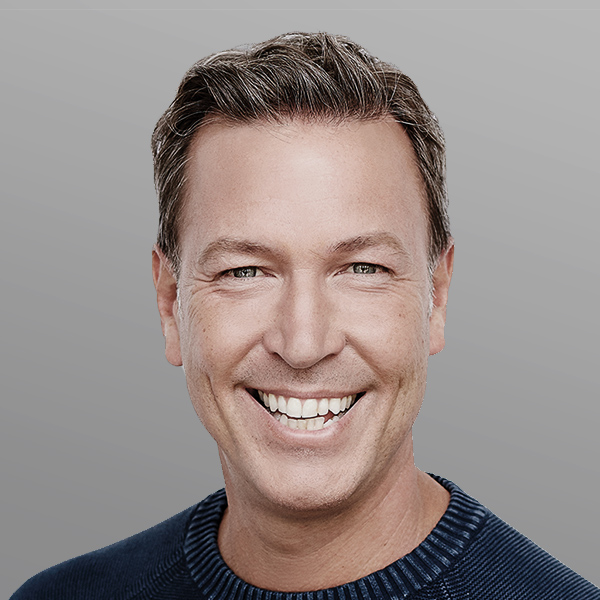 Ricardo Larrivée's passion and commitment to making good food accessible to all make him a model of leadership for students and for society. He has helped improve the public's health by teaching young people and families new cooking skills, sharing quality information, and reaching an ever-growing audience. We are proud to celebrate his remarkable career with this high honour.
Jean-Claude Dufour
Dean, Faculty of Agriculture and Food Sciences
Chef, author, TV personality, and entrepreneur—Ricardo is all of this and more. As the only chef recognized in both English and French across Canada and abroad, he is the face of a brand that shows families what the art of living well looks like today. In pursuing his mission to promote the importance of cooking and eating together, he has helped improve Canadians' eating habits.

Ricardo is a visionary, a communicator, and an expert at making things easy for people. In his hands, family cooking is not only simple but enjoyable, incorporating principles of sustainable development and the art of entertaining.

Working in perfect synergy with his business partner and spouse, Brigitte Coutu, Ricardo makes everything understandable in both English and French across a variety of platforms, from books to TV to magazines to the Web. He offers recipes, cooking how-tos, and information on food choices, nutrition, food chemistry and safety, urban agriculture, buying local, and more. And he calls in experts on each topic to ensure the information is accurate.

His impact is clear. He has attracted a loyal audience whose numbers have continued to grow since 2002. In addition to his unique role in the media, Ricardo has been actively involved in a number of innovative social initiatives to further culinary education and help young people find their success.

Ambitious, socially engaged, creative, and an unparalleled communicator, Ricardo Larrivée is a model of entrepreneurship, creativity, and excellence. His extraordinary influence extends right around the world.
"I had the privilege of marrying a nutritionist, which introduced me to the wonderful science of nutrition and made it a way of life. For 20 years now I have been working to explain as best I can the importance of cooking and make it easy for everyone.
"Proper diet is the foundation of good health. It keeps you healthy and can make you healthier.

"Eating well is not just a matter of calories and vitamins. The daily actions of sharing a meal and being receptive to others are also essential. We change the world every day around the table.

"This recognition is an honour that inspires me to continue developing balanced family cuisine that anyone can enjoy. With the help of a talented, inquisitive team that thrives on challenges, we will continue to promote healthy habits and good food backed by science.

"I hope we as a society can learn to make eating not just another source of stress and work in our busy lives, but a special moment that we are fortunate to be able to share."
Ricardo Larrivée