Robert Samuel Langer
Professor at the Massachusetts Institute of Technology
Honorary Doctorate in Pharmacy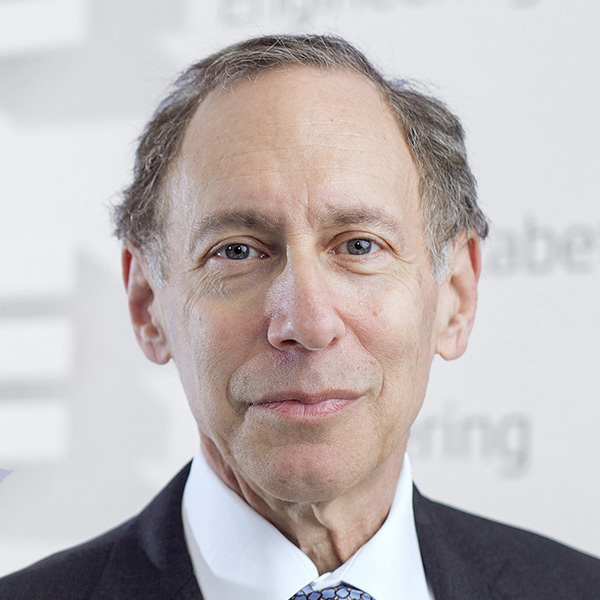 As a pioneer in tissue engineering and pharmaceutical technologies, Dr. Langer has made important scientific breakthroughs that have had a direct and positive impact on the lives of hundreds of millions of people. He is a man both respected for his productivity and boundless creativity and greatly admired for his remarkably personal touch and humility.
Jean Lefebvre
Dean, Faculty of Pharmacy
Dr. Robert S. Langer heads one of the biggest biotechnology laboratories in the world, located at the Koch Institute for Integrative Cancer Research at the Massachusetts Institute of Technology (MIT). An inventor and entrepreneur, he has developed various technologies in regenerative medicine and pharmaceutical sciences that have helped treat millions of people around the world. His discoveries are behind many drugs currently on the market that improve the quality of life of patients with cancer, diabetes, and certain orphan diseases.

He was the youngest researcher elected to three recognized U.S. scientific academies: the National Academy of Sciences, the National Academy of Engineering, and the Institute of Medicine. He is the recipient of numerous awards, including the Kyoto Prize (2014), considered the most prestigious scientific distinction in fields where Nobel Prizes are not awarded. His work has led to over 1,400 scientific publications and 1,300 patents.

Dr. Langer is also known for his ability to promote his discoveries through entrepreneurship and business creation. He is an exceptional mentor, having contributed to the training of over 300 professors working around the world, including two from the Faculty of Pharmacy at Université Laval. Since the very beginning of his career, Dr. Langer has focused on improving people's wellbeing through innovation and the development of new technologies. His creative genius and remarkable scientific productivity—as well as his extraordinary humility and affability—make him a truly inspiring success story.
"I am honoured to receive this doctorate from Université Laval. It means a lot to me, because two of my former postdoctoral fellows are now faculty members at the institution. In addition to being great people, they will certainly have exceptional careers."
Robert Samuel Langer, ScD