Romeo Saganash
Cree Leader and Indigenous Rights Advocate
Honorary Doctorate in Law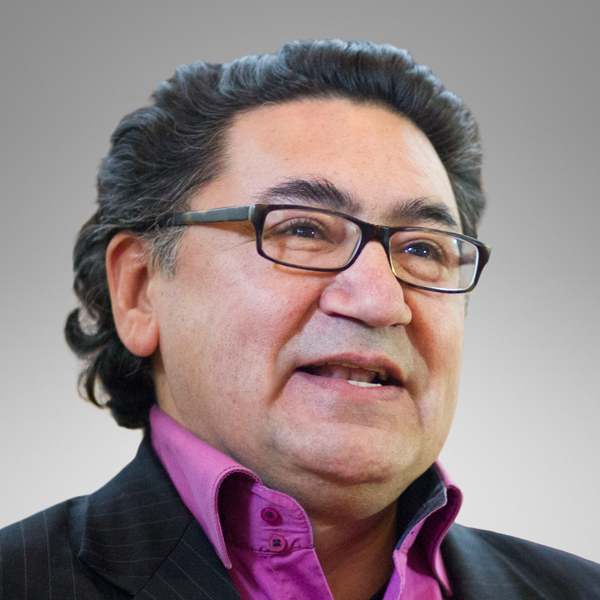 Throughout his career, legal specialist, negotiator, and politician Romeo Saganash has sought to defend human rights, especially the human rights of First Nations people.
Mr. Saganash was born in Waswanipi and raised in accordance with the values and traditions of the Cree Nation until he was seven years old. He then spent ten years at a residential school in La Tuque. That separation from his family and community informed everything he went on to achieve in his professional and political career.
In 1989 Mr. Saganash earned his law degree from Université du Québec à Montréal and became the first Cree to graduate from a Québec law school. As a key member of the Grand Council of the Crees (Eeyou Istchee) in Québec, he was involved in negotiating the historic "Paix des Braves" agreement between the Cree Nation and the Government of Québec, signed in 2002.
At the federal level, Mr. Saganash was the member of parliament for Abitibi–Baie-James–Nunavik–Eeyou from 2011 to 2019 and New Democratic Party's critic for reconciliation.
Internationally he played a key role in drafting the United Nations Declaration on the Rights of Indigenous Peoples, which he continues to promote tirelessly. Mr. Saganash is firmly convinced that the unacceptable living conditions of Indigenous communities will only improve if the laws are changed.
Mr. Saganash's remarkable life story paints a picture of exemplary resilience and determination by a man who has played a decisive role in Canada's ongoing reconciliation with Indigenous people.
Photo: Dave Huehn