André Gosselin

Professor Emeritus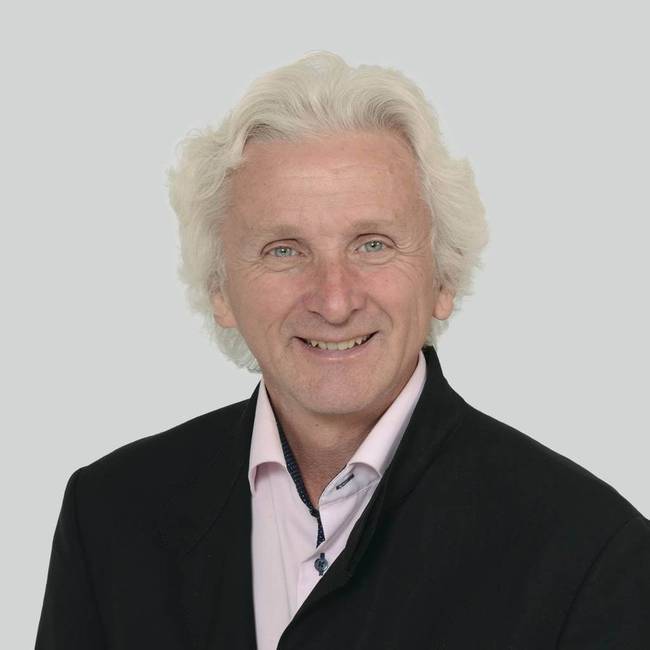 A horticulturist, agronomist, professor, and entrepreneur, André Gosselin has made remarkable contributions to education and research in the field of horticulture in Québec. He cofounded Les Fraises de l'île d'Orléans, Les Serres du Saint-Laurent (Savoura brand), the Horticulture Research Centre (CRH), the Envirotron building at Université Laval, the Institute of Nutrition and Functional Foods (INAF), and Nutra Canada. These successful ventures and productive university research units have led to the creation of more than 1,000 jobs in Québec.

The father of Guillaume, Jeanne, and David and spouse of Linda Gaudreau, Professor Gosselin was raised on a vegetable farm in Saint-Laurent-de-l'Île-d'Orléans. He attended the University of Guelph and Université Laval, where he completed a bachelor's degree in bioagronomy (1979). After training at the University of California, he completed a PhD in plant biology at Université Laval (1983) under the supervision of Mr. Marc J. Trudel.
A renowned expert
Professor Gosselin joined the Université Laval staff in 1984 and was appointed full professor in 1994, a position he held until his retirement in 2016. He was the first director of the Horticulture Research Centre (CRH), director of the Plant Science Department, and dean of the Faculty of Agriculture and Food Sciences. During his career at Université Laval, Professor Gosselin supervised or co-supervised the work of more than 100 graduate and postgraduate research students, and he and his team published more than 500 scientific articles and papers. His work at CRH and INAF helped boost Université Laval's influence in the horticulture and agri-food sectors, both in Québec and internationally.
National and international leadership
Professor Gosselin's scientific research, conducted as part of multidisciplinary public-private partnerships, has found a number of applications: developing Québec's electricity to allow the greenhouse cultivation of vegetables during the winter, using Québec's peatland biomass for the hydroponic production of berries, and creating new genetic strains of strawberries and raspberries rich in antioxidants. This research has led to the development of multiple organic ingredients whose positive effects on blood glucose management, memory, and urinary tract infection prevention have been demonstrated in clinical studies. Professor Gosselin's research has also contributed to improvements in the production of vaccines using plant biotechnology. Finally, his findings have fostered the use of environmentally friendly technologies such as composting, recycling, and biopesticides.

During his career, Professor Gosselin received a number of awards and recognitions, including the title of Commander of the Order of Agricultural Merit, the Prix Lionel-Boulet (Prix du Québec), the title of Grand Diplômé of Université Laval, the title of Fellow of the American Society for Horticultural Science, and, recently, the title of Knight of the National Order of Québec. Professor Gosselin also supports Centraide, Moisson Québec, Les Diabétiques de Québec, Fondation de l'Université Laval, Parc maritime de Saint-Laurent, Éducaide, and other charitable organizations. A truly impressive career as an educator and researcher!