Gaétane Routhier

Professor Emerita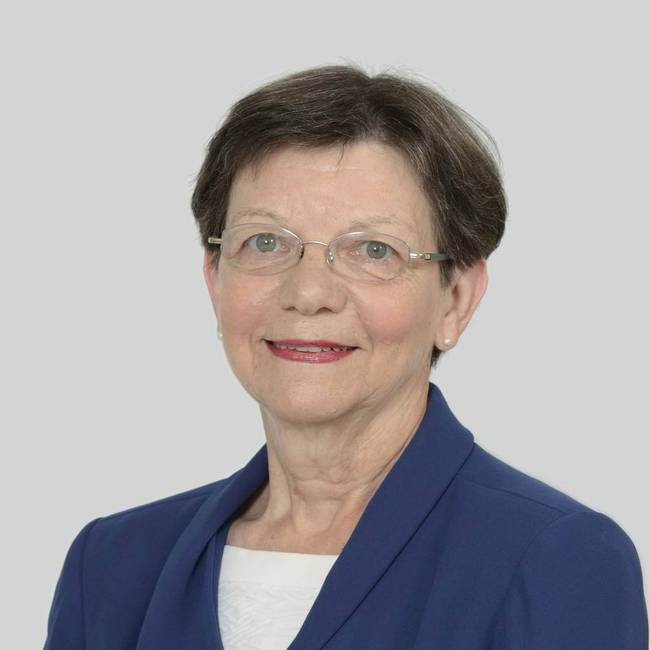 Gaétane Routhier is a passionate teacher and academic administrator. For three decades, she was actively involved in teaching gastroenterology at Université Laval, both at the undergraduate level and at the postgraduate level in hospital settings. Many students benefited from her clinical expertise over the years. She holds a master's degree in health science education and has developed innovative, high-quality teaching materials in the field. She was instrumental in improving the organization of medical education. Professor Routhier developed an advanced methodology used by her peers today and helped improve the health sciences professional development program. In 2005 she and some other clinician-teachers helped Université Laval establish the first specialized training program for gastroenterology. She also initiated and organized the master's microprogram in university health sciences education. Finally, from 2009 to 2011, she completed the management training program at Université Laval.

Specialized medical training
Mrs. Routhier obtained her medical degree from Université de Sherbrooke in 1975. In 1979 she completed her residency in internal medicine and gastroenterology at McGill University. In 1980 she did a one-year postgraduate fellowship in hepatology at the University of London in England. She became an adjunct professor at Université Laval in 2002 and was promoted to associate professor in 2005 and full professor in 2009. In that position, she supervised many clerkship students and residents in family medicine, internal medicine, surgery, and gastroenterology. She held the position of vice dean of teaching and professional development in Université Laval's Faculty of Medicine before retiring in 2015.

Experienced teacher and accomplished clinician
A member of the board of directors of the Canadian Association for Medical Education (CAME), Mrs. Routhier collaborated on national pedagogy-focused committees as well as a number of faculty and departmental committees. She also served as an expert on scientific committees for the organization of national and international conferences and symposia. A full-time clinical staff member at Centre hospitalier universitaire de Québec until 2010, she authored approximately 40 publications and presentations, mainly in medical education.

In 2007 Mrs. Routhier received the Certificate of Merit from the Canadian Association for Medical Education (CAME) for invaluable contributions to the field. This national award was presented to her by her peers in recognition of her skills and unflagging commitment. Mrs. Routhier is to be commended for her truly exceptional career.