Julian J. Dodson

Professor Emeritus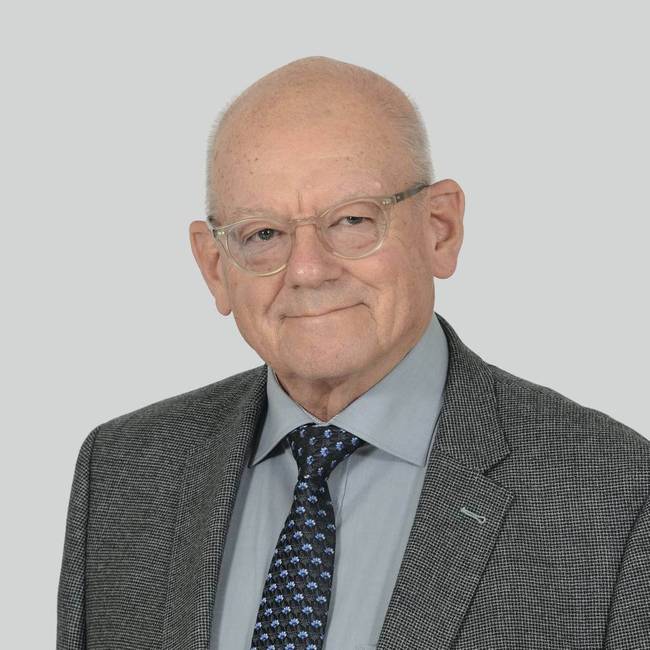 Julian Dodson's innovative work in the fields of evolutionary ecology and the ecological dynamics of the estuarine transition zone is widely respected within the scientific community. The founder of Centre interuniversitaire de recherche sur le saumon atlantique (CIRSA), he built an international reputation by introducing the concept of applying molecular genetics to ecological issues.
Multifaceted engagement
Professor Dodson worked at Université Laval for 34 years, including as a full professor from 1985 to 2014. He taught eight different courses at the undergraduate and graduate levels and supervised 72 graduate students. He was chair of the Biology Department from 2001 to 2005 and chair of the steering committee for the CIRSA fund of Fondation de l'Université Laval. He was also a member of the steering and scientific committees of Université Laval's Institut Hydro-Québec en environnement, développement et société from 2005 to 2007.

Professor Dodson's dedication to teaching and research was evident from the beginning of his career. He was awarded $7 million in individual grants over the years. He made significant contributions to 311 scientific publications, including 195 peer-reviewed publications, 58 data reports, and 31 conference proceedings. His research on tracking the migration of American eels from the Canadian coast to the Sargasso Sea was named one of the top ten scientific discoveries of 2016 by Québec Science magazine. He was also invited to participate on numerous scientific advisory, editorial, evaluation, and management committees in Québec, Canada, and abroad.
International renown
Professor Dodson has been an active member of many research groups, including Groupe interinstitutionnel de recherches océanographiques du Québec (Québec-Océan) since 1978. He held various positions at Centre interuniversitaire de recherche sur le saumon atlantique since its inception. His valuable contributions to the conservation of Atlantic salmon and the protection of wildlife and habitats have been recognized internationally on several occasions.

According to Google Scholar, Professor Dodson has been cited more than 9,000 times. According to the index published by ResearchGate, the quality and quantity of his individual scientific research is higher than that of 97.5% of the 11 million member scientists in 192 countries. He presented at conferences in North America, Europe, and Asia, and was a visiting professor and researcher at international universities.

Throughout his highly distinguished career, Professor Dodson stood out for his exemplary involvement in teaching and research. We thank him for sharing his considerable talent and dedication!