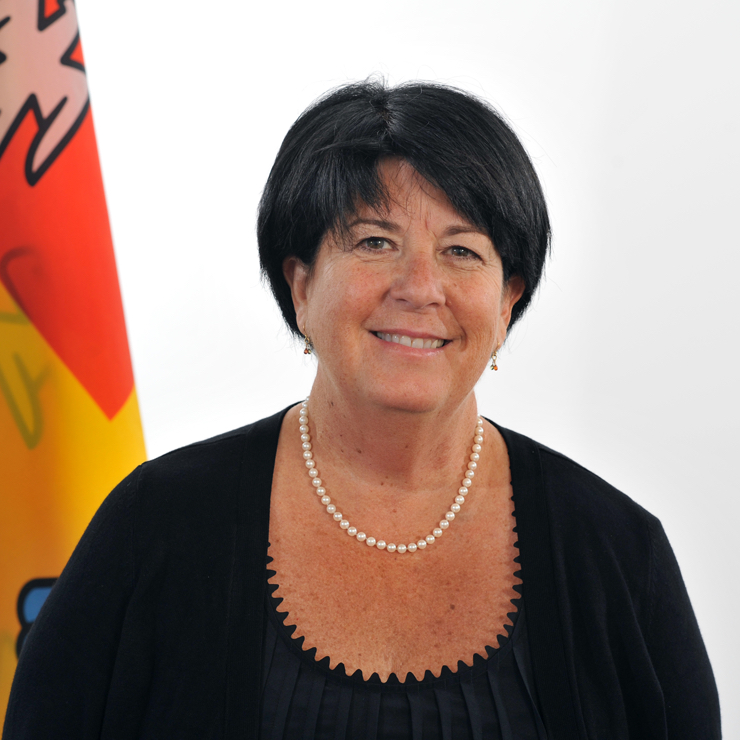 Monique Richer
Monique Richer began her career in 1977 as a nurse in the intensive care unit at Centre hospitalier de l'Outaouais. She later took a position as an ER nurse and intensive care coordinator at Ottawa General Hospital. She earned her bachelor's degree in pharmacy from Université de Montréal in 1988 and completed a residency in hospital pharmacy at Ottawa General Hospital. She then moved to the United States to pursue her education.
In 1992 she was awarded a doctorate in clinical pharmacy from the University of Texas at Austin and the University of Texas Health Science Center at San Antonio. While in Texas, she also completed a specialized residency in pediatrics. xxOn returning to Québec, she conducted postdoctoral research in pharmacokinetics and renal hemodynamics at Université Laval's Faculty of Pharmacy. She went on to earn a master's in health science education from the Université Laval Faculty of Medicine. Monique Richer joined Université Laval's Faculty of Pharmacy as an assistant professor in 1995. She helped establish a graduate diploma program in community pharmacy in 1996 and was the director of the program until 2006. She became an associate professor in 2000 and a full professor in 2005.
As professor and supervisor to undergraduate and graduate students, she is a two-time laureat of the Alfred Émile Francoeur Award for Teaching Excellence. In addition to her faculty duties, Monique Richer has delivered papers at over 50 conferences and published some 35 articles and summaries.
She has received some twenty grants and contracts for individual and joint research. From 1995 to 2005, she also served as an expert witness to the courts in pharmacotherapy and the pharmacokinetics of alcohol. In 2003 she was ranked as one of Québec's top ten pharmacists of the decade by L'Actualité pharmaceutique magazine. In 2004 she was named Pharmacist of Merit by Québec Pharmacie. Monique Richer also serves a number of organizations at the administrative level. She was president of the Centraide (United Way) fundraising campaign at Université Laval in 2004. She is a past and present board member of numerous organizations, including Hôpital Laval, Hôtel-Dieu de Lévis, the Chaudière-Appalaches Health and Social Services agency, Bureau de l'Ordre des pharmaciens du Québec, the Pharmacy Examining Board of Canada, and Université Laval's Rouge et Or soccer and badminton teams.
Monique Richer was named dean of the Faculty of Pharmacy in 2001 and again for a second term in 2005. She has been Université Laval's secretary general since September 2006. She also completed a bachelor's degree in law in June 2007 and heads the legal office of Université Laval.