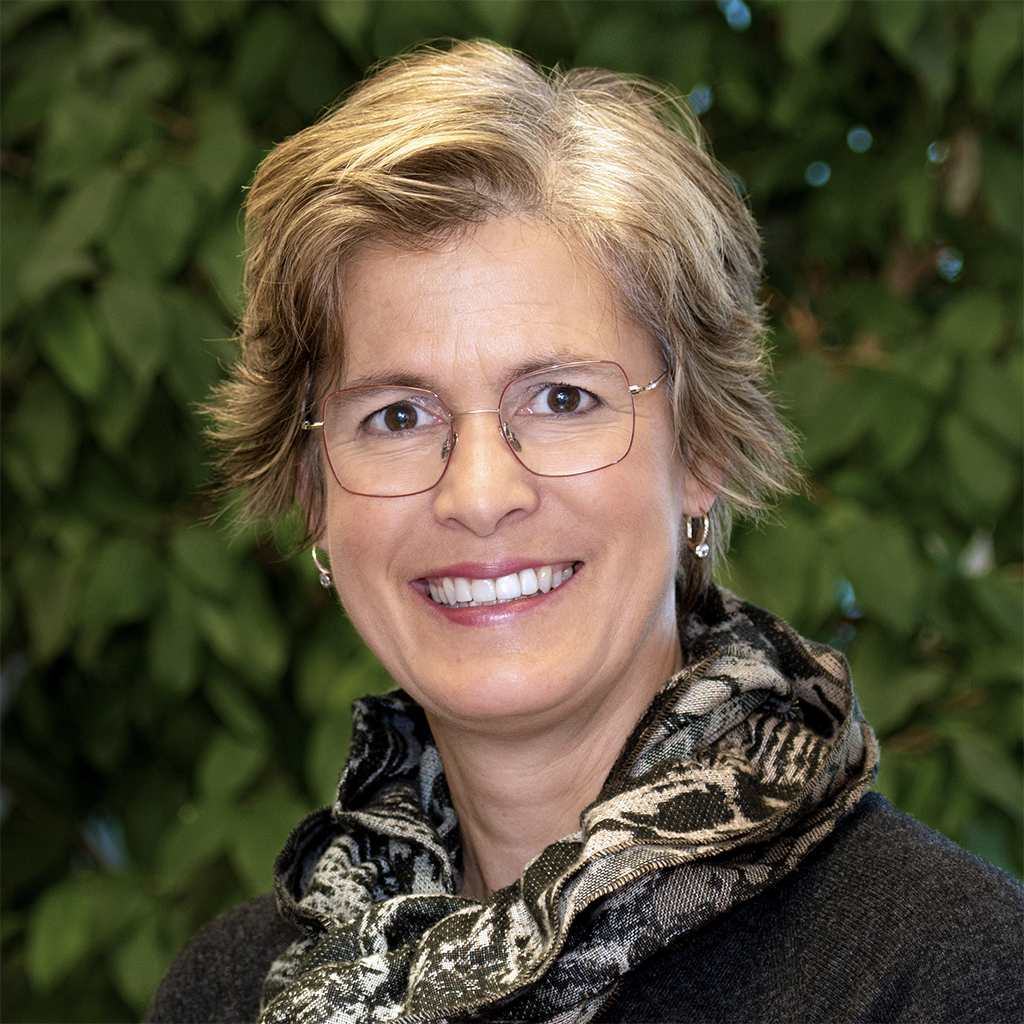 Sophie D'Amours
26th Rector of Université Laval
2017–
Professor Sophie D'Amours is the first female rector of Université Laval in Québec City and the 26th person to hold the position. Elected in 2017, she was re-elected for a second term in 2022.
Sophie D'Amours is a mechanical engineer. She holds a master's degree in business administration from Université Laval and a doctorate in engineering mathematics from École Polytechnique de Montréal. Having served as a professor in Université Laval's Department of Mechanical Engineering since 1995 and as the University's vice-rector of research and innovation from 2012 to 2015, D'Amours has a wide range of experience in higher education, research, and university management both at home and abroad.
Her career has been marked by significant research contributions in business engineering and planning, particularly in the forestry sector. She has held a Canada Research Chair and an Industrial Research Chair from the Natural Sciences and Engineering Research Council of Canada (NSERC) and has led national and international initiatives in her field. She has also taught as a visiting professor in numerous countries.
D'Amours is particularly proud of Université Laval's impact in responding to societal challenges and improving population well-being. She is committed to furthering that contribution by supporting innovation in higher education, fostering research partnerships, and increasing Université Laval's presence in the community and on the world stage.
Committed and driven, D'Amours places a premium on teamwork, efficiency, and network collaboration. In addition to her responsibilities at Université Laval, she holds the role of past chair on the board of Universities Canada and is a member of the board of governors of the International Development Research Centre of Canada as well as a member of the board of directors of the Foundation for Educational Exchange between Canada and the United States of America (Fulbright Canada). Sophie D'Amours also chairs the international evaluation committee of the High Council for Evaluation of Research and Higher Education (HCERES) in France.
As someone who cares deeply about economic and social development in her home province and city, Sophie D'Amours is president of Conseil de l'innovation du Québec and a member of the board of directors of Québec International.
Sophie D'Amours has received numerous awards and honours throughout her career. With colleagues, she was awarded the prestigious Brockhouse Canada Prize. She also received the Prix Henri-Gustave-Joly-de-Lotbinière from Ordre des ingénieurs forestiers du Québec for her contribution to Québec's forest industry. She is an Officer of the Ordre national du Québec, an Officer of the Order of Canada, an Officer of the National Order of Merit of the French Republic, a member of the Canadian Academy of Engineering, and an international member of the Royal Swedish Academy of Agriculture and Forestry.