Defending our right to live in a sustainable society
Paule Halley works with legal professionals, governments and citizens to raise awareness on the importance of establishing an effective legal framework to protect the environment. Her internationally lauded work has significant impacts on public policy.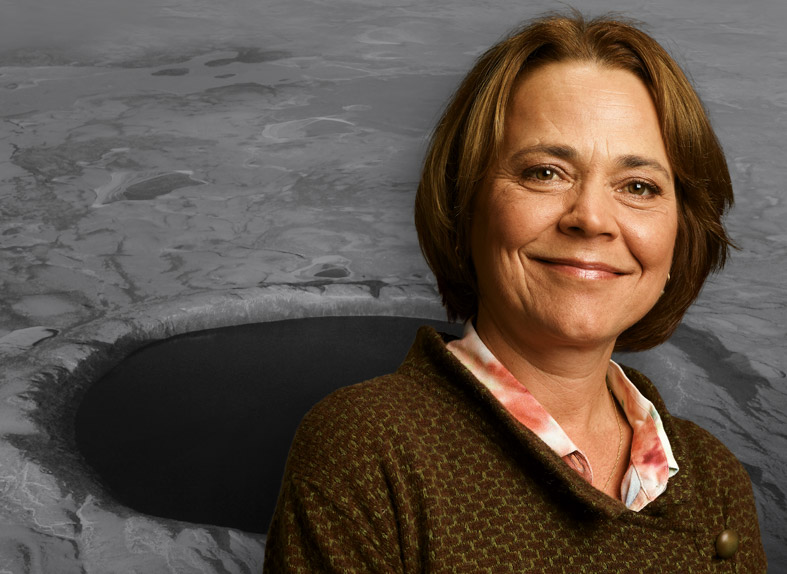 Project architects
Paule Halley
Professor, Faculty of Law
Canada Research Chair in Environmental Law
Team
Nadia Abida, professional researcher
Lynda Hubert Ta, Ph.D. student
Sessinou Houedanou, Ph.D. student
Maude Gagnon, master's student
Pierre-David Lataille, master's student
Developing powerful tools
In December 2015, 195 countries signed the Paris Agreement on climate change at COP21. The Paris Agreement helped spark work on developing a Global Pact for the Environment, a legally binding international treaty that sets out the core principles for environmental action. Paule Halley is one of some 80 legal specialists and experts from around the world who were consulted on the Pact.
Laying legal foundations
In June 2017, after 5 rounds of consultations, Paule Halley traveled to Paris to discuss final adjustments to the draft treaty with several dozen experts. The Pact prioritizes 2 basic principles: the right to a healthy environment and the duty to take care of the environment. The Pact was then presented to French President Emmanuel Macron, who agreed to support it and present it to the UN.
Promoting the Pact
In May 2018 the UN adopted a resolution to move forward with the Pact. A working group was created to identify and assess gaps in international environmental law and explore ways of addressing them. If successful, the Pact will be the first legally binding international treaty to recognize environmental rights. The current challenge is to promote the project and convince world states to adopt it.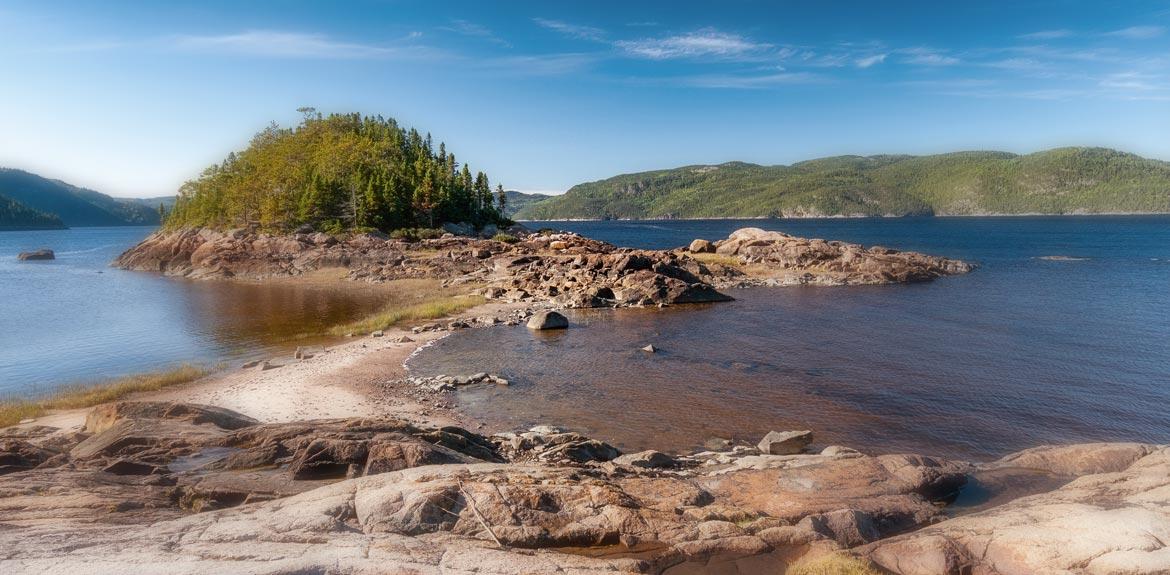 Paule Halley is interested in the legal status of water, forests, and mines and in natural resource governance from a sustainable development perspective.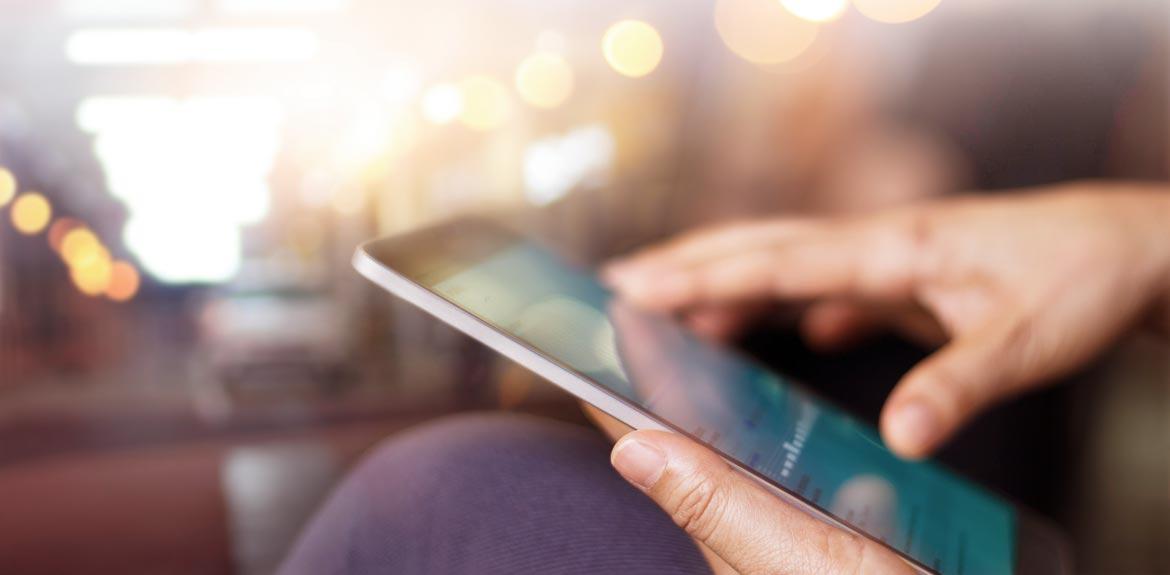 She provides individuals, groups, and organizations with tools to participate in decision-making processes that affect the quality of the environment.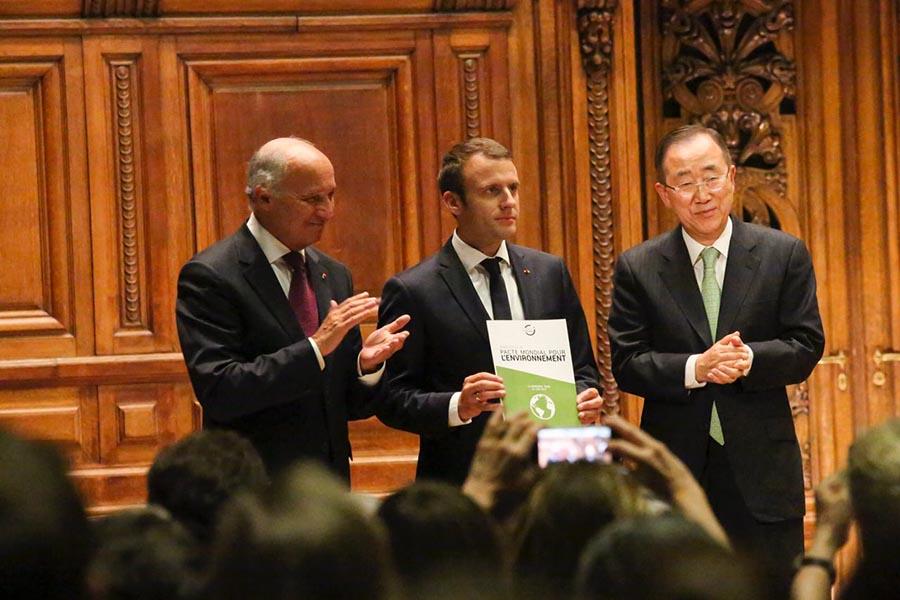 Laurent Fabius, former COP21 president, and Ban Ki-Moon present the Global Pact for the Environment to Emmanuel Macron.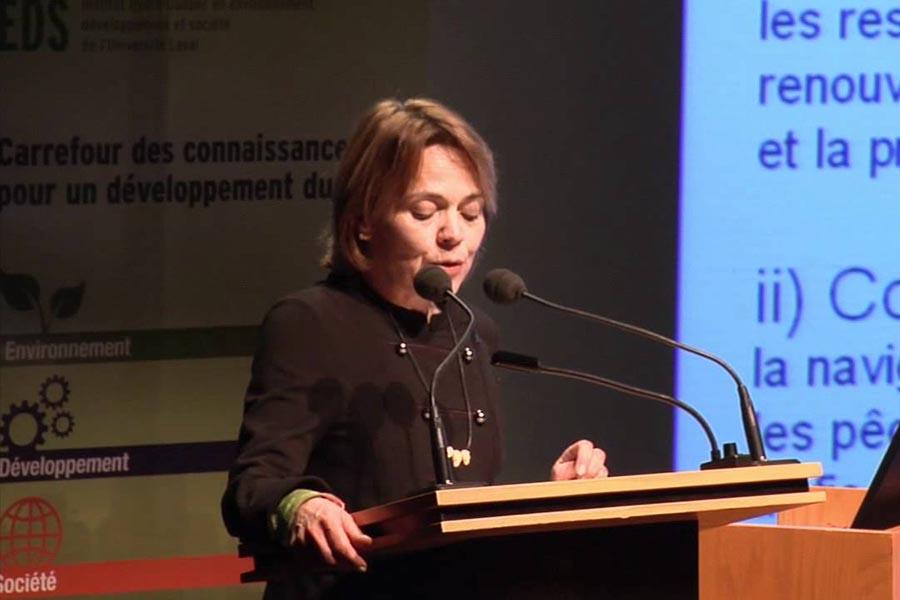 Paule Halley is recognized for her expertise in environmental law and trains students and legal professionals both here and abroad.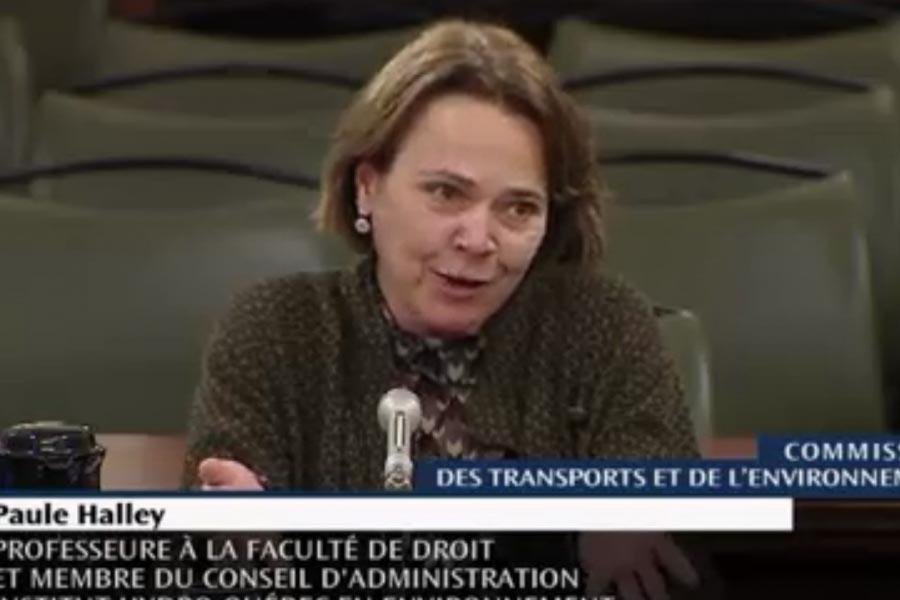 Submissions, open letters, and testimony before parliamentary commissions are among the means for improving environmental laws and public policies.gal professionals both here and abroad.
What's next
In addition to her ongoing work on water, forest, and mining governance, Paule Halley is committed to introducing the Global Pact for the Environment to the broadest possible audience. She is organizing a lunchtime conference on September 21 to present the Pact and answer questions about its application in Canada.