Carol Lillian Richards

Professor Emerita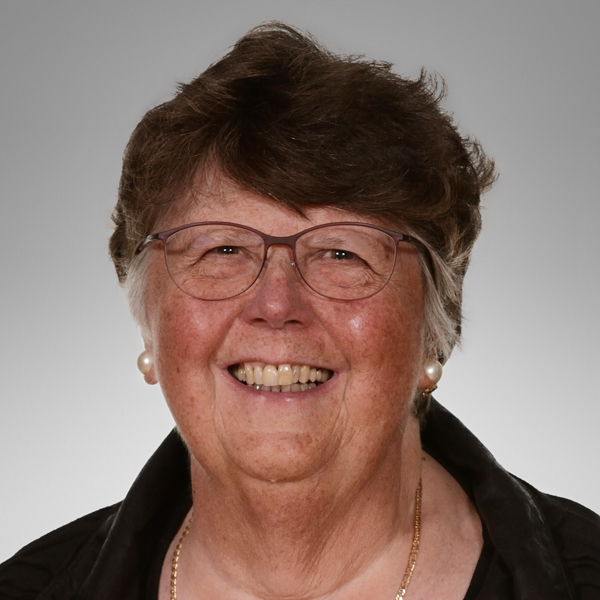 Professor Carol Lillian Richards is a pioneer in rehabilitation research and one of the first physiotherapists to pursue doctoral studies. When she joined Université Laval in 1978, the field of rehabilitation, and physiotherapy in particular, had yet to be fully embraced by the academic and scientific communities. She was instrumental in creating the Department of Physiotherapy and headed it up for several years. Her leadership was instrumental in laying the foundation for scientific research and evidence-based clinical practice.
As head of research development, she set up a rehabilitation research unit at the Neurobiology Research Centre at Hôpital de l'Enfant Jésus that has become a magnet for graduate students and researchers. As a member of research committees and the executive committee of Québec's health research fund, she actively lobbied politicians and university administrators to invest in rehabilitation training and interdisciplinary research. In 1994 she became the founding director of the Québec Rehabilitation Research Network. This model of interdisciplinary research had a decisive impact on rehabilitation research in Québec and its influence continues well beyond the province. As a result of the network's success and the efforts of Professor Richards and her colleagues, Ministère de la Santé et des Services sociaux and other health and social services granting agencies provided funding to create two rehabilitation research centres—one in Montréal and another in Québec City. The Centre for Interdisciplinary Research on Rehabilitation and Social Integration in Québec City was created under her steady guidance and remains a benchmark institution in Canada.
Carol Lillian Richards' research investigates motor recovery, with a special focus on walking and social integration of people with neurological disorders. She is a past Canada Research Chair in Rehabilitation and Université Laval Research Chair in Cerebral Palsy. She has directed and co-directed large research teams, supervised countless graduate students and postdoctoral fellows, contributed to 196 scientific articles and book chapters, and delivered some 200 guest lectures around the world.
Professor Richards has also fostered research in Canada and internationally as a member of numerous advisory committees and boards, including the Canadian Institutes of Health Research, two Centres for Research Excellence, the Canadian Stroke Network, NeuroDevNet, and the Ontario Neurotrauma Foundation. Professor Richards has received a trove of awards, including the Enid Graham Memorial Lecture Award from the Canadian Physiotherapy Association, the Jonas Salk Award from March of Dimes Canada, the Outstanding Contribution Award from the Québec Heart and Stroke Foundation, and, in 2014, the Distinguished Career Award from Québec's professional order of physiotherapists, which has since been renamed in her honour. She is a founding member of the Canadian Academy of Health Sciences, an Officer of the Order of Canada, and a Knight of Ordre national du Québec. She also received the Queen Elizabeth II Diamond Jubilee Medal and holds honorary doctorates from the University of Ottawa, Université de Sherbrooke, and Dalhousie University.
Over and above these accolades, Professor Richards has made a lasting contribution to Université Laval, her profession, and society. Her efforts to transfer research findings to government and clinical settings have helped improve quality of life for everyone.