Claude Dubé

Professor Emeritus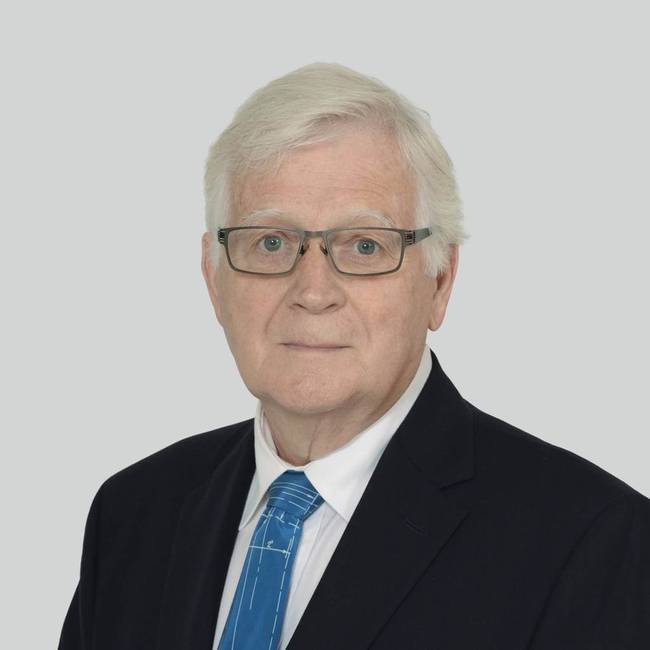 Claude Dubé joined Université Laval as a professor in 1978 but also held important administrative positions over the years—for example, as dean of the faculty now known as the Faculty of Planning, Architecture, Art, and Design for 13 years. He also developed a number of programs for mixed groups, cementing his reputation as an innovative educator. In 1981 he succeeded in getting the master's degree in Land Use Planning and Regional Development officially recognized by Ordre des urbanistes du Québec.
Regional development
As faculty dean, Professor Dubé created and launched the Percé International Summer School, a unique opportunity for Université Laval to celebrate the heritage of the Gaspé Peninsula and contribute to the region's development. During the same period, he was actively involved in creating the Multifaculty Chair in Research and Development for Gaspésie and Îles-de-la-Madeleine, whose executive committee he chaired for many years. Professor Dubé was also appointed holder of the UNESCO Chair in Cultural Heritage. In addition to cofounding Société du patrimoine urbain de Québec in 1993 and Fondation Rues Principales in 1997, he created a program to train cultural development officers for the Villes et villages d'art et de patrimoine (VVAP) network in 1998. In 1994 he became the first executive director of Économusée, a network that showcases artisans and their trades in workshops open to the public. Developed in Québec, this network of some 100 businesses is now in eight Canadian provinces and seven northern European countries.

In addition to regular teaching, Professor Dubé supervised 144 master's students on their essay or thesis and 19 undergraduates on an architecture project. For 10 years he headed up Université Laval's downtown revitalization program, which trained more than 1,000 people from 170 different communities across Québec as well as local stakeholders.
Raising the bar
Mr. Dubé authored 65 publications and actively participated in 39 seminars, conferences, and presentations. He chairs and supervises the research of Université Laval's planning board, and did the same for the planning and implementation committee from 2003 to 2010. He served on a number of committees and boards of directors throughout his career. In 2003 he received the Hans Blumenfeld Award, which has recognized 20 urban planners since 1963 for outstanding contributions to developing and expanding the profession in Québec. In 2011 Professor Dubé was named an urban planner emeritus for his professional competence, great integrity, remarkable achievements in the field of planning and urban development, exceptional community service, and everything he has done to grow his profession in Québec.