Diane Parent

Professor Emerita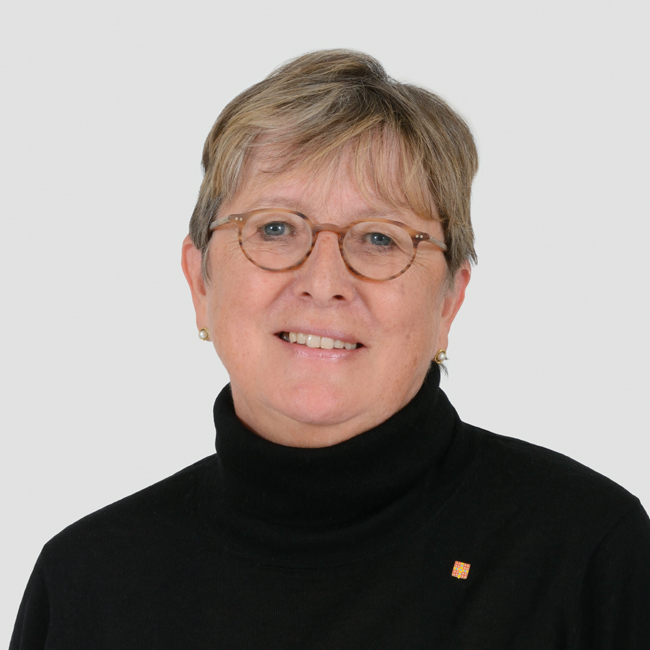 Professor Diane Parent's accomplishments are widely recognized by Québec's agriculture and agrifood community. Her work mainly focused on farm transfers, the establishment of young farmers, women farmers, and the social acceptability of agriculture. She is considered as a visionary and pioneer in the social sustainability of agriculture and, more broadly, in interdisciplinary analysis, which she used to study agricultural sciences from a social science perspective.
She is also recognized for the quality and scope of her teaching. In addition to her research activities, she made an exceptional contribution training agrologists in areas as varied as science communication, professional ethics, and research methodology, as well as interdisciplinary analysis of agriculture, food, and society. Always on the lookout for the most effective teaching methods, Professor Parent continually honed her courses, using a variety of educational approaches. Both undergraduate and graduate students appreciated the quality of her teaching and her unflagging commitment as an educator.
A pioneer in the sociology of agriculture
A professor ahead of her time, Diane Parent launched the first university course on professional ethics and conduct in agrology in 1996, introducing future agrologists to ethical concepts and issues in the field, and to the ethical framework governing their professional practice well before it became mandatory to include these topics in university training. Today's professional practice requires agrologists to use their ethical judgement, highlighting Diane Parent's visionary role. Professor Parent also launched the first interdisciplinary research program in sustainable agriculture, taking pains to incorporate the concept of social sustainability, previously absent from research in this field. She was one of the first to understand the importance of certain contemporary issues in professional practice and made a point of making knowledge on these issues available to the entire agricultural community. These issues include agricultural training, farm transfer and renewal, the establishment of young farmers, their social life and social isolation, the social acceptability of agriculture, the transfer and adoption of sustainable agricultural knowledge and practices, regional development, and the reality of women farmers. Her research and commitment were recognized in 2006 by Fédération des agricultrices du Québec.
As a founding member of TRAGET Laval, a research group specializing in agricultural management, farm transfers, and the establishment of young farmers, she helped develop MAPAQ's first policy on the next generation of agricultural producers. Through her involvement in a wide range of organizations, Professor Parent has made a significant contribution to the acquisition of knowldge and its application in the field.
Since becoming a tenured professor in 2004, Professor Parent has conducted outreach activities, both inside and outside the university and has distinguished herself as a commentator and communicator in the agricultural community and the media. A tireless researcher, she is still asked to discuss or comment on current events and their impacts on social sustainability—i.e., the long-term survival—of the agricultural community. She never fails to highlight the role played by Université Laval in her presentations and communications.