Gérard Hervouet

Professor Emeritus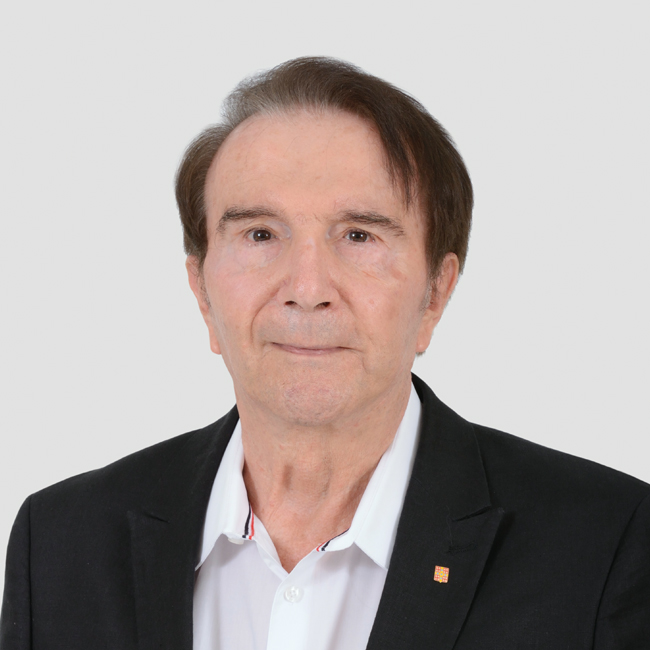 Professor Gérard Hervouet is a leading expert on Asia at Université Laval's Department of Political Science. He has devoted his career to the study of Canadian foreign policy, global security, and security in Asia. A regular visitor to East Asia, he developed a close interest in political governance systems in the region.
Drawing on established theory in international relations, he was quick to adopt a multidisciplinary approach to better understand the intersecting themes of tradition and modernity in Asia. He has shared his expertise through dozens of presentations and lectures in Asia, and has been recognized by international organizations such as Asia-Pacific Economic Cooperation (APEC) and the Pacific Economic Cooperation Council (PECC), serving as a member of the Canadian delegation to the PECC General Assembly in San Francisco 1993. Most of Professor Hervouet's 108 books and peer-reviewed articles have dealt with Asia. As pioneering works in the field, some of his books attracted attention from researchers specializing in East Asia and from government departments in Ottawa. This international recognition afforded him the opportunity to meet personally with Asian political leaders, including King Norodom Sihanouk of Cambodia and members of the central committees of the Vietnamese and Chinese Communist parties.
In 1999, he obtained the title of university professor in France.
A passion for teaching
Gérard Hervouet taught thousands of students during his long career. Parallel to his research activities, he spent countless hours supervising numerous master's and doctoral students. His highly popular introductory course on international relations was an ideal vehicle for him to deepen students' knowledge and recruit young researchers interested in this field. His courses, always well attended, encouraged many students to pursue research at the graduate level. A number of these students are now teaching in universities across Canada and internationally. Others are working in Asia. Professor Hervouet still receives expressions of thanks from China, Japan, Vietnam, and other countries in which he has taught.
Gérard Hervouet's knowledge and passion earned him invitations from countries around the world in the course of his career. He gave courses at universities in China, Singapore, Australia, Poland, and France. He also taught at the Institute of Political Studies in Bordeaux from 1998 to 2001. Professor Hervouet felt it was crucial to develop a solid framework for teaching and research on Asia and international relations. With his colleagues, he pioneered Québec's first multidisciplinary master's program in international relations, serving as the program's first director in 1987‒1988. He helped establish and build the Research and Study Group on Contemporary Asia (GERAC), (GÉRAC), which he still leads today. In 1983, he and several colleagues also founded the Canadian Asian Studies Association. From 1985 to 1998, he edited the journal Études internationales, which has become the leading French-language scientific journal in the field.
Professor Hervouet's numerous invitations to teach, publish, speak, and join organizations in Asia have helped raise Université Laval's profile, and testify to his wide-ranging expertise.