Jacques Huot

Professor Emeritus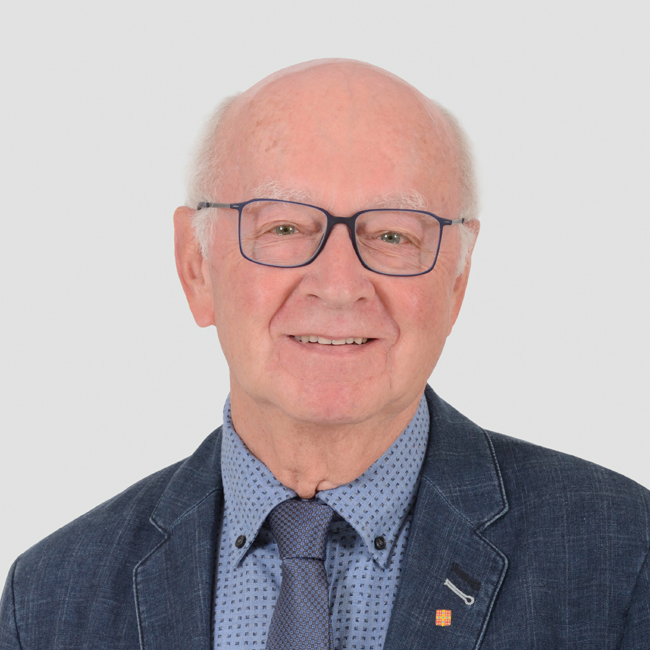 Jacques Huot has made outstanding contributions in a number of research areas related to cancer treatment. Thanks to his work, we now have a better understanding of the signals that control cellular stress resistance, the process of metastasis, and cellular migration during the formation of new blood vessels. His citation record and the scale of his research grants are eloquent testimony to the importance and innovative nature of his discoveries.
Jacques Huot completed his postdoctoral studies in cellular physiology at Collège de France in Paris. In 1972, he was appointed professor in the Department of Pharmacology at Université Laval's Faculty of Medicine. During his career at the faculty, he struck a perfect balance between his teaching and research duties. As a full professor, he played a key role in developing graduate courses in molecular and cellular biology and helped train a generation of young researchers. In 2012, he received the Jacques-Leblanc award from the Faculty of Medicine's association of student researchers for his exemplary work supervising graduate students.
Professor Huot's research achievements have earned him an international reputation. He has some 100 publications to his name, and his work has been the subject of 220 papers presented at national and international conferences. For over 40 years, Professor Huot and his collaborators received research grants from Canada's major funding agencies. He was a member of Université Laval's Research Board, the executive committee of the UL Cancer Research Centre, as well as a number of other committees. He also directed Oncology research at the CHU de Québec-Université Laval Research Centre. Professor Huot helped organize major national and international conferences and set up a number of scientific meetings.
A biomedical research pioneer
One of the highlights of Jacques Huot's career was the creation of Signalisation Québec. For nearly fifteen years now, this network has brought together Canada's leading francophone specialists in the field of cellular signalling. To mark this achievement, Signalisation Québec created a series of student awards in his honour. The research project associated with his work on oxidative stress earned him the Jonathon Ballon Award from the Heart and Stroke Foundation of Québec in 2008. He was also named Researcher Emeritus of Université Laval's cancer research centre in 2017.
Jacques Huot has enhanced the reputation of the Faculty of Medicine through his many collaborative initiatives. His dynamic university career was marked by his consummate professionalism, commitment, and enthusiasm. All the students who trained in his laboratory have testified to his dedication and his ability to build team spirit and spur them to excellence. These same qualities have made him a mentor to whom colleagues often turned to for advice on research management and other academic activities. In 2014, he received an Outstanding Professor award from the Department of Molecular Biology, Medical Biochemistry and Pathology.
Jacques Huot's exceptional qualities as a researcher, conscientious mentor, outstanding professor and generous collaborator have greatly contributed to the reputation and excellence of biomedical training at the Faculty of Medicine of Université Laval.