Joan Glenn

Professor Emerita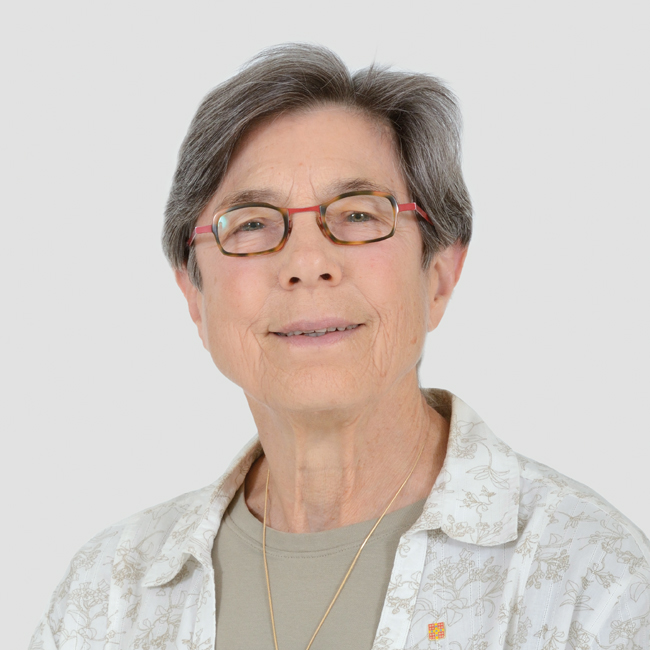 Throughout her career, Joan Glenn has enjoyed an outstanding reputation as both researcher and teacher. She has 25 publications to her name, as well as 39 papers presented at conferences on biochemistry research, medical education, and the promotion of best educational practices in the training of healthcare professionals. She has been active on several councils and societies, including Conseil de la recherche en santé du Québec and the Canadian Society of Biochemistry and Molecular and Cellular Biology, and has also contributed to the development of health sciences education as a member of various groups, in particular Club de pédagogie médicale du Québec, the Canadian Association for Medical Education, and Société québécoise de gériatrie. She also sat on Conseil d'administration des établissements of Ministère de Santé et Services sociaux. Her remarkable dedication is reflected in the care provided to highly dependent and end-of-life patients at Enfant-Jésus Hospital, CHU de Québec-Université Laval.
Personal and professional commitment
For 50 years, Joan Glenn has dedicated her career to training students and meeting the changing needs of the population. Through her active involvement training young students at all levels, she played a key role in creating innovative courses designed to foster clinical judgment and patient-centred clinical reasoning. During her tenure as vice dean of undergraduate studies, she was closely involved in the review of the Faculty's medical program, which has since evolved into a new, competency-based training program. With the same objective in mind, she helped draft the report of the working group set up to promote better integration of physicians trained outside Canada and the United States who apply for a regular licence to practice in Québec.
In one of her proudest achievements, Joan Glen spearheaded the creation of the Quebec First Nations and Inuit Faculties of Medicine Program, which has enabled numerous Indigenous students to get medical training. Established by Université Laval, this joint program involving Québec's four medical faculties has been a great success over the past ten years and continues to attract candidates who will, through their practice, engage with their home communities.
Joan Glenn's colleagues have expressed their appreciation for her outstanding contribution to her field on numerous occasions. In 2011, she received a Certificate of Merit Award from the Canadian Association for Medical Education, and in 2015, the Diamond level Women of Distinction award from CHU de Québec-Université Laval. Although retired, she is still involved in medical training workshops and continues to sit on the committee to promote professionalism in Faculty of Medicine programs at Université Laval.