Michel Laviolette

Professor Emeritus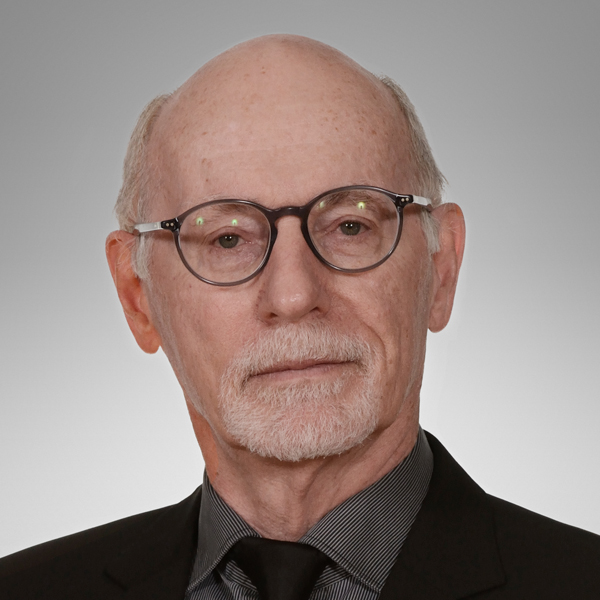 Michel Laviolette is a world-renowned pneumology researcher who is highly attentive to his patients. As an experienced manager, he constantly seeks results, and as a professor, he's dedicated to training the next generation of pulmonary health professionals. Professor Laviolette has helped develop the Québec Heart and Lung Institute into a world-class institution and is responsible for a prized initiative—a one-of-a-kind tissue biobank that is the envy of research centres around the world.
Visionary builder and mentor
Michel Laviolette started his career in the early 1980s at Hôpital Laval (now the Québec Heart and Lung Institute), where he headed up respirology research from 1990 to 1998, chaired the council of physicians, dentists, and pharmacists from 1998 to 2001, and directed the multidisciplinary department of respirology and thoracic surgery from 2004 to 2021.
Professor Laviolette is one of the key architects of the Québec Heart and Lung Institute's ascent to world-class status in the field of lung disease. He has built up a long list of remarkable achievements throughout his prolific career. As a researcher and clinician he has received support from the health component of the Québec research fund and the Canadian Institutes of Health Research. Respiratory endoscopy has been one of his principal areas of research. This less invasive technique has enabled researchers to collect valuable data from healthy patients to gain insight into the development and evolution of respiratory illnesses. Professor Laviolette's reputation and skills piqued the interest of numerous specialists, with whom he collaborated to develop bronchial thermoplasty, a new treatment for asthma. In recent years, Professor Laviolette has developed immunomodulatory treatments for asthma, an offshoot of his previous research on the role of eosinophils in the disease. His pioneering work has led to a host of new treatment options.
In the early 2000s, his belief in the strong links between basic and clinical research prompted him to build a biobank by collecting and preserving healthy and cancerous tissues from lung cancer patients undergoing surgery. Over the years, the biobank has become a repository for human tissue of all kinds. It currently holds some 100,000 samples from over 20,000 cases of respiratory and cardiovascular diseases and obesity-related conditions. The biobank's sheer magnitude, combined with its exacting organizational structure and the quality of the data it contains, makes it a unique resource and a gold mine for researchers.
Michel Laviolette's commitment to education is equally prodigious. He has supervised internships for dozens of respirology residents, supervised or co-supervised some 20 graduate students, and been a reader on countless dissertations. Over the course of his career, he has helped train the next generation and provided a springboard for talented researchers and teachers.
Professor Laviolette's vision, his constant search for measurable results, and his desire to pave the way for the future of pneumology research have made him an exceptional researcher, professor, manager, and clinician. His outstanding skills and talent have helped establish the Québec Heart and Lung Institute's stellar reputation in the scientific community.