Raymonde Crête

Professor Emerita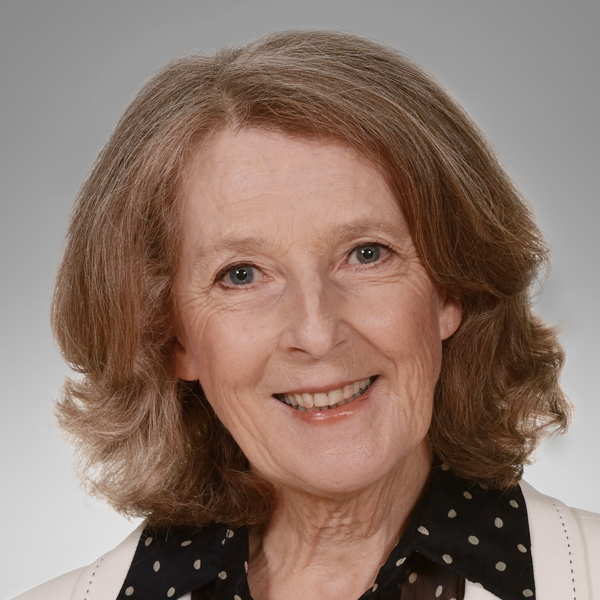 Professor Raymonde Crête is a prominent corporate lawyer and a trailblazer in corporate law, financial services, securities, and corporate governance research and education in Québec. A prolific researcher, she has carried out more than 30 research projects, produced over 100 publications, and has been cited extensively in jurisprudence and legal literature. She has boosted Université Laval's standing in the legal world as a director of research groups, organizer of high-profile conferences, influential member of government committees, guest researcher at international events, and trainer for business leaders.
A stellar career
Professor Crête joined Université Laval's Faculty of Law in 1978 and became a full professor 1993. She dedicated her career to carefully training multiple generations of jurists. In addition to transferring knowledge, she endeavored to equip students with the ability to think critically about the social, economic, and legal issues involved in regulating the business world. She has supervised dozens of graduate students, involving them in her research, instilling them with a passion for the legal profession, and providing a launch pad that has propelled many of them into prominent positions in the legal community.
Raymonde Crête has conducted over 30 innovative research projects with support from the Social Sciences and Humanities Research Council of Canada, Autorité des marchés financiers, and the Québec bar association. She has authored some 100 publications on corporate law. This impressive contribution continues to be instrumental in training the next generation of lawyers. Her publications include Droit des sociétés par actions (Corporate Law), an in-depth analysis of Québec's Business Corporations Act and the Canada Business Corporations Act. Heading up the Centre for Studies in Economic Law in 2006 and the Financial Services Law Research Group in 2007, Professor Crête has helped Université Laval's Faculty of Law become a locus of corporate law expertise.
The salience and originality of Raymonde Crête's research have made her a sought-after expert for key government initiatives. She sat on the expert committee created in 2009 by the Québec finance minister to overhaul the Business Corporations Act, the Québec Business Protection Task Force established by the Québec finance and economy minister in 2013, and Autorité des marchés financiers' Financial Products and Services Consumer Advisory Committee in 2019. She has also contributed to various parliamentary commissions and public consultations on legal protection for investment and savings in Québec and Canada. She has organized ambitious conferences and given talks around the world to advance and share knowledge. In 2019 her outstanding career earned her the title of Emeritus Lawyer from the Québec bar association.
Her exceptional contributions to government, the financial services industry, and the university, legal, and business communities have raised Université Laval's profile at home and abroad.