Thérèse Di Paolo-Chênevert

Professor Emerita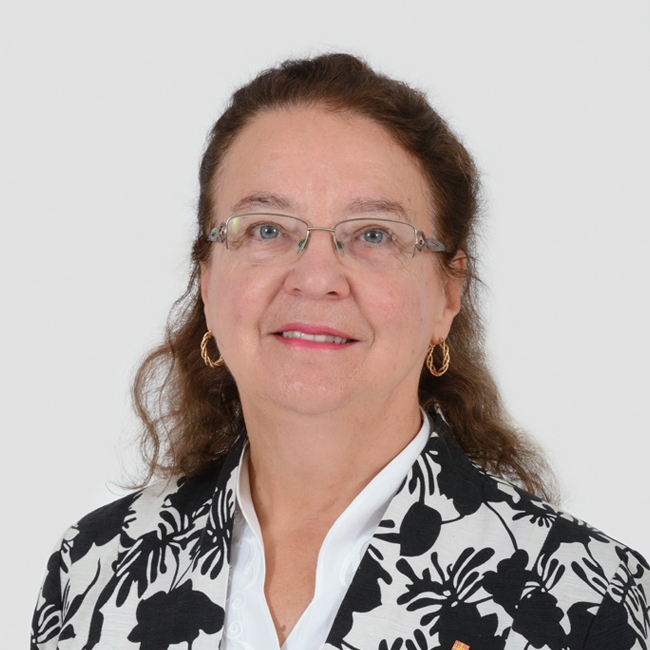 Professor Thérèse Di Paolo-Chênevert's research has contributed significantly to advancements in neuroscience, particularly with respect to our understanding of the mechanisms that cause Parkinson's disease. The knowledge and competencies developed in her laboratory—the result of decades of hard work—are now recognized around the world.
A skilled researcher in the field of neuroscience, Thérèse Di Paolo-Chênevert is a leading figure in efforts to better understand Parkinson's disease. She has been invited to share her expertise internationally on multiple occasions during her career. Her frequent contributions as an expert to various councils, granting agencies, and editorial boards testify to her scientific credibility. She has received major awards and distinctions in recognition of her commitment and the quality of her work, including the Heinz Lehmann Award from the Canadian College of Neuropsychopharmacology in 2003, the Janssen-Ortho Award for Pharmaceutical Research from the Association of Faculties of Pharmacy of Canada in 2002, and the YWCA Canada Women of Distinction Award, presented to 400 extraordinary women on the occasion of Québec City's 400th anniversary in 2008.
A distinctive career
Thérèse Di Paolo-Chênevert has made a substantial and sustained contribution, supported by some thirty grants as principal or co-researcher. She has published 300 articles in peer-reviewed journals and over 475 summaries of research findings. She is known worldwide for her preclinical research on levodopa-induced dyskinesia in Parkinson's disease and her work on the effects of estrogens on areas of the brain involved in this ailment. This research has contributed to the advancement of fundamental knowledge of how steroids can affect membranes. From a translational perspective, she has also tested drugs used to treat endocrine conditions in humans and found them beneficial to areas of the brain involved in Parkinson's disease. Professor Di Paolo-Chênevert has been a frequent guest speaker and lecturer at scientific, university, and industry conferences and symposia. She has also distinguished herself as a member of granting agency review committees and as chair and co-organizer of international conference sessions.
Thérèse Di Paolo-Chênevert has had a long and productive career as a professor at Université Laval. After becoming a full professor, she maintained a consistently high level of performance and scientific productivity in her teaching and research activities. Her important contribution to Université Laval's reputation is further borne out by the numerous undergraduate and graduate students she welcomed and supervised in her laboratory. The quality of her administrative and scientific support undoubtedly facilitated their university careers and subsequent success. In addition to serving as head of research at the faculty from 2010 to 2017, Thérèse Di Paolo-Chênevert was the director of graduate programs in pharmaceutical science from 2002 to 2017. She held many other administrative positions at the Faculty of Pharmacy and the University, notably serving as a member of the council of the Faculty of Graduate and Postdoctoral Studies and the Awards and Distinctions Committee. Despite her workload, Thérèse Di Paolo-Chênevert always made time for her colleagues. Even in retirement, she continues to pursue her research activities with energy and enthusiasm at the CHU de Québec-Université Laval Research Centre.