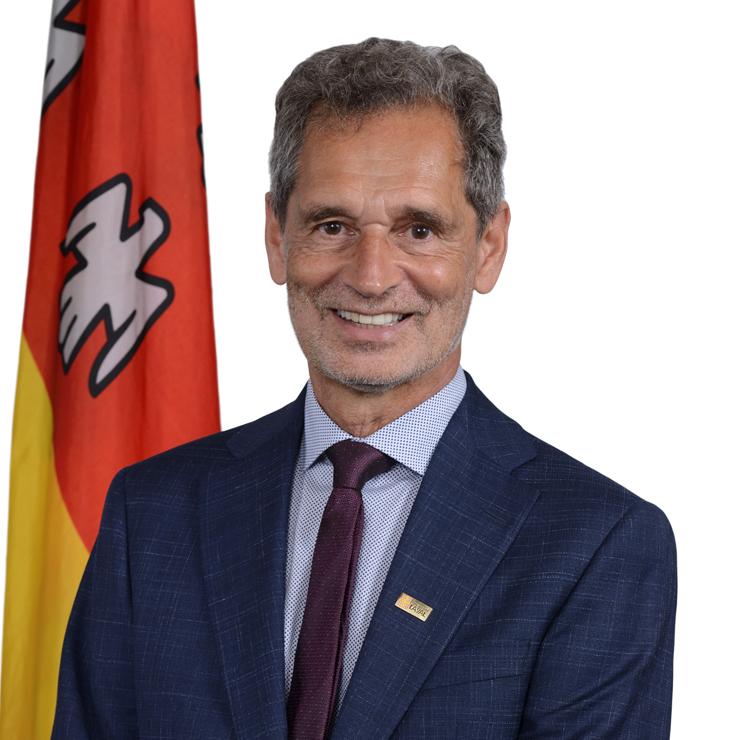 André Darveau
André Darveau holds a bachelor's degree in microbiology from Université Laval, a master's degree in virology from INRS, and a Ph.D. in biochemistry from McGill University and completed post-doctoral studies at the University of California at San Francisco and the Howard Hughes Medical Institute.
He joined Université Laval in 1994 as an assistant professor and has served as director of the Department of Biochemistry, Microbiology and Bioinformatics and vice dean of research and dean of the Faculty of Science and Engineering. Dr. Darveau is the instigator of numerous faculty initiatives and has been directly involved in major institutional projects such as Sentinel North and Alliance santé Québec.
As vice rector, administration, since 2017, he works in collaboration with Financial Services, Building Services, IT Services, Safety and Prevention Services, the Athletics Office, the Residence Office, and Copy and Print Services to provide members of the university community access to an environment that fosters teaching and research excellence. He sits on a number of boards and advisory committees.