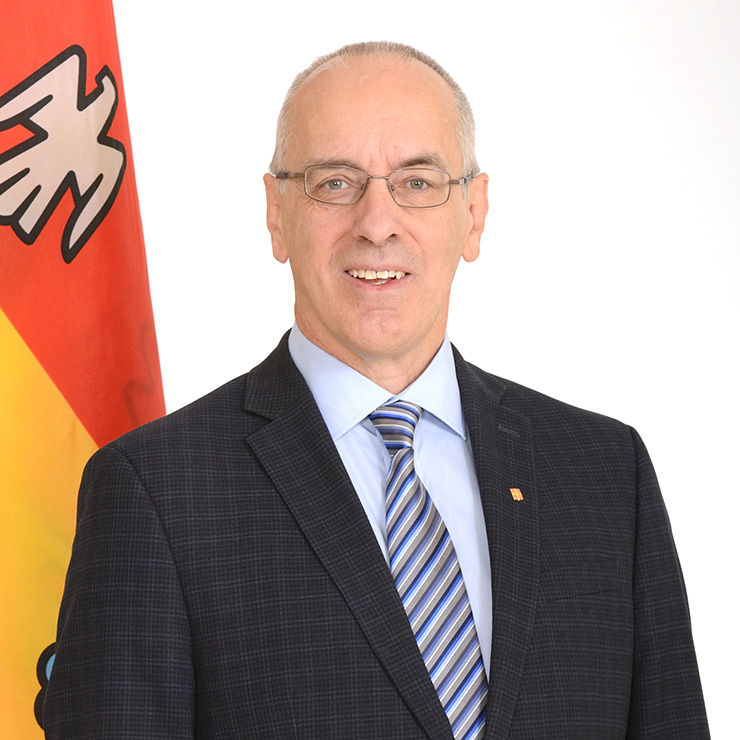 Jean-Paul Laforest
After two years as assistant to the Vice Rector of Human Resources, Jean-Paul Laforest is now Deputy Vice Rector of Human Resources. He served as head of the Animal Science Department from 1999 to 2003 (and from 2011 to 2012 on an interim basis) and as dean of the Faculty of Agriculture and Food Sciences for more than eight years, from 2003 to 2011. He has also served on Université Laval's University Council, Board of Directors, and Executive Committee.
Jean-Paul Laforest's academic career has been marked by his ongoing, broad-based involvement and participation in university teaching, research, and creation. He has been in charge of a number of courses in the Animal Science Department in regular, distance, and continuing education programs. He has received numerous honours for his teaching, including the Université Laval Award of Excellence in teaching in 2001. During his career, Jean-Paul Laforest has also served as advisor and co-advisor for nearly 50 graduate students. He is the author of sixty scientific publications and over a hundred communications of various kinds. His teaching and research interests have focused mainly on hog production. In particular, he has studied several aspects of reproductive effectiveness, the interaction between nutrition and reproduction and, more recently, the behaviour and welfare of livestock.
In his various administrative functions, Jean-Paul Laforest has always relied on consultation and collaboration to meet various team challenges. As head of the Animal Science Department, he was able to create the necessary cohesion between faculty members and involve all staff to step up the department's development. As dean, he kept his faculty on course towards restoring financial equilibrium while avoiding cuts that could have been harmful. In particular, he made sure that all departments had strong administrative support and oversaw the restructuring of academic management to create an effective work team that could provide students with consistent, high-quality services. He also set up a communication-recruitment team to boost promotion of the faculty's programs. He focused mainly on strategic support for projects with a promising future for the faculty. He believes his main contribution in this regard has been to lay the groundwork and "pull the right strings" so that the various builders of our institution could do their work properly, carry out their strategic research and development projects, and thus contribute to the success of Université Laval.