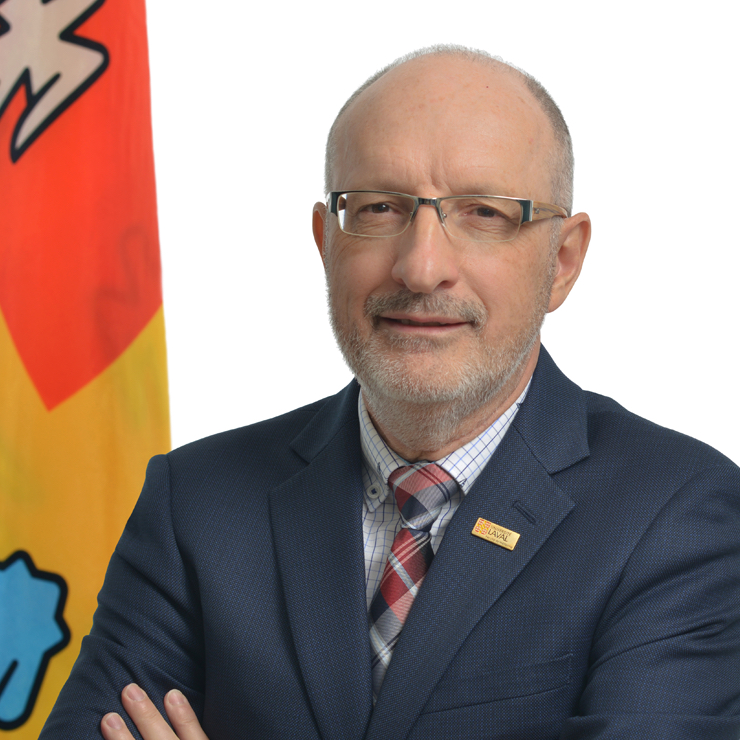 Michel J. Tremblay
Dr. Michel J. Tremblay is a regular researcher in the infection and immunity division of the CHU de Québec–Université Laval Research Centre. He is also a full professor in the Department of Microbiology-Infectiology and Immunology in the Faculty of Medicine at Université Laval and has held the Tier 1 Canada Research Chair in Human Immunoretrovirology from 2015-01-01 au 2021-12-31.
Prior to serving his first term as Université Laval's Deputy Vice Rector of Research, Creation, and Innovation (2017–2022), he was Vice Dean of Research and Graduate Studies in the Faculty of Medicine (2010–2014). Dr. Tremblay has published nearly 250 articles in peer-reviewed scientific journals and has to date secured nearly $15 million in funding as a principal investigator and just under $40 million as a co-investigator for his research projects. Dr. Tremblay has received numerous awards and distinctions, including the André-Dupont Award from Club de Recherches Cliniques du Québec and the Léo-Pariseau Award from ACFAS.
His research aims to further our understanding of the pathogenesis of human immunodeficiency virus-1 (HIV-1), the etiological agent of acquired immune deficiency syndrome (AIDS). His research focuses on several aspects of HIV-1 infection, such as the complex interactions between HIV-1 and certain host target cells (e.g., macrophages, CD4 T cells, astrocytes, and microglia), as well as large-scale analysis of gene expression profiles following viral infection, for which DNA microarrays and RNA sequencing are used in combination with powerful bioinformatics tools.