Open House
Open Houses are the perfect opportunity to discover or learn more about Université Laval and its programs, services, and facilities. Chat with teaching staff and current students, attend one of the many talks, or take a guided tour - all in one day!

Next Open House
Fall 2020

Meet n' greet at the Alphonse-Desjardins building
Come meet some 40 exhibitors at the Alphonse-Desjardins and Maurice-Pollack buildings and learn all about studying at Université Laval.
Get help to apply on-site!
Go to the Admission Space to be accompanied in the submission of your application.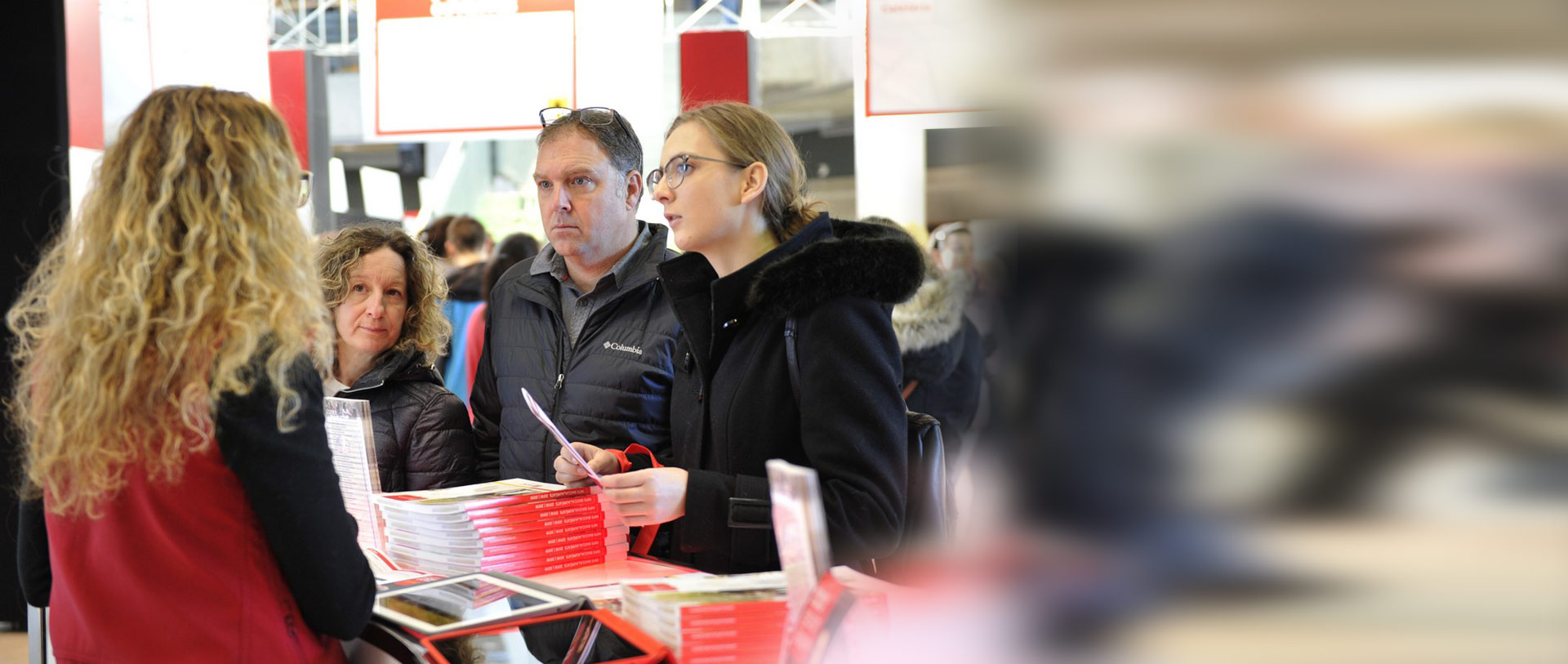 Plan your day
From info on admissions and international programs to campus and faculty tours, and more—you'll find everything you need to make smart, well-informed decisions about your future.
Tours and talks
Many guided tours and talks take place on campus and in faculty buildings as part of the Open House. They are a great way to find out more about UL programs and services information to prepare for your studies.
Drop-in day care
Benefit from the expertise of two students in preschool and elementary education and let us take care of your children age 2 to 8. They'll love the Faculty of Music's introduction to music workshops. You can also meet with members of Association des parents-étudiants. See you at the Future Student Welcome Centre!
How to get there
Parking is free throughout the campus.

Several routes, including the Métrobus from Réseau de transport de la Capitale , serve the Université Laval campus. The main terminus is located in front of the Alphonse-Desjardins Pavilion. You can also opt for carpooling.
Living in residence
Université Laval residences provide students with practical and affordable housing in a safe and comfortable environment conducive to studying. Make the most of your Open House visit and stay in hotel-style accommodations for an unforgettable first-time campus experience!
Short-Term Accommodations