Collaborative networks
Collaborative networks bring together Canadian and international partner universities that share a common vision and objectives.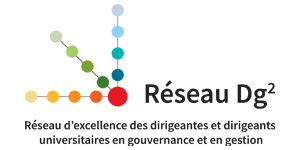 Réseau Dg2, a Network of Excellence for Academic Leaders in Governance and Management (Réseau Dg2)
An international network for sharing best practices
Today, universities are confronted to a rapidly changing world which questions the traditional university mission, constantly evolves in terms of societal requirements and imposes fundamental changes on institutions' governance and management. Universities directors across the globe are now challenged to reinvent higher education in order to adapt to the ever-growing socio-economic expectations with resources that remain limited.
Founded in 2015 by Université Laval in collaboration with the University of Bordeaux, Réseau Dg2 is a francophone and francophile network of academic leaders created to make a significant contribution and develop innovative responses to issues in governance and management.
A total of 16 partner universities in 9 countries and on 4 continents make up this network, which organizes regular meetings of university leaders. The goal is to share innovative practices and discuss how they can be implemented.
Share innovative models of university governance and management between university leaders
Bring together university leaders of different horizons
Provide university leaders with advanced strategic planning tools by implementing innovative change management processes to help them tackle the challenges they face
Discuss challenges and best practices and suggest new models to put in place
Promote interdisciplinary approaches
Explore university management practices in other cultures
Contribute to the mutual enrichment of university leaders, identify avenues of work specific to the participating organisations, and create new synergies
Co-create innovative solutions adapted to the needs and realities of each partner
In 2020, the members of the Réseau Dg2 have joined to create the eMobi@Dg2 Virtual Mobility Consortium. This virtual mobility program enables regular students to take distance courses at different host universities, while pursuing their studies at their home university.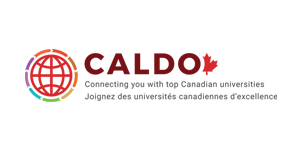 CALDO
The CALDO consortium was founded in 2011 by four major Canadian research universities (University of Alberta, Université Laval, Dalhousie University, and University of Ottawa) with the aim of boosting recruitment of PhD candidates with scholarships from Latin American government granting agencies.
Five other Canadian universities, all members of U15, have since joined: University of Calgary, Queen's University, University of Saskatchewan, University of Waterloo, Western University, and University of Toronto.
As a founding member of CALDO, Université Laval seeks to recruit funded graduate students and promote research collaborations with Latin America. The International Office maintains ties with CALDO's granting agency partners in four countries: CNPq and CAPES in Brazil, CONACYT in Mexico, COLCIENCIAS in Colombia, and CONACYT in Chile. Between 2012 and 2016, nearly 70 Latin American students funded by these organizations enrolled at Université Laval, primarily at the PhD level.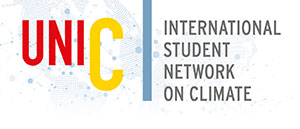 UniC International Student Climate Network
Launched by Université Laval, the International Student Climate Network - UniC aims to enable students from around the world to exchange, share ideas and work together on climate action. UniC wants to bring students from higher education institutions to mobilize in collective and interdisciplinary projects.
The UniC Network is unique in that it is the only platform entirely dedicated to supporting and promoting student climate action and building bridges between this student action and society.The Network stems from a strong belief that student climate action must be united and promoted. United to reach its full potential, promoted to make a difference and inspire others. This belief is the Network's core identity—it's what sets it apart.
The UniC Network is driven by three strategic objectives:
Support the exchange of knowledge and practices
Foster new collaborations
Promote student action