Developing a partnership
Follow the steps to develop any new student mobility or international teaching and research partnership project or to renew an existing agreement.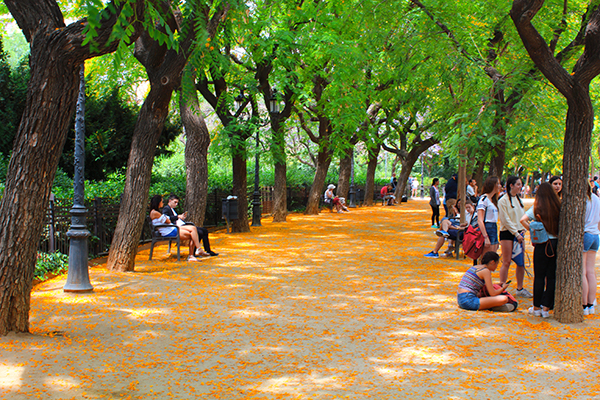 Teaching and research partnerships
All new teaching and research partnerships must be initiated by a program director or UL faculty member with support from their faculty. Please note that links in this section are in French only.
Université Laval has partnerships with hundreds of organizations worldwide, so it's essential to check whether a partnership is already in place before taking steps to create a new one. To do so, consult the directory of agreements and partnerships.
Some international activities don't require a formal agreement, e.g., collaborating individually, sharing data, attending seminars, and hosting visiting faculty for short periods, among others.
Types of partnerships
Letter of intent
Used at the beginning of a partnership or when an individual project requires a more formal statement of intentions by ULaval project sponsors and external organizations
Signed by the faculties or research units involved and entered in the UL directory of international agreements Can be converted into a framework agreement, if justified
One-year term
Examples: Drafting of a grant application, establishment of a new partnership requiring a clearer project description, individual initiatives.
Framework aggrement
General agreement signed by institutional leaders and binding the University and its partners
Provides a framework for an active partnership under which collaborative activities take place
Signals institutional commitment and intent
Term of three to five years, renewable if the level of activity so justifies
May be tied to specific agreements in cases where financial, material, or intellectual resources are committed
May be reviewed by an advisory committee with the authority to recommend whether the agreement should be signed or not
Cannot involve student mobility, which must be the subject of a special agreement
Examples: Framework agreement between UL and a preferred partner with which we share activities; general agreement reaffirming the importance of a partner.
Scientific cooperation agreement
Designed to formalize research ties in a specific field
Defines guidelines for collaboration: sharing of research results, exchanges of interns and researchers, sharing of financial and material resources
May include specific provisions on intellectual property
Must be developed in collaboration with UL's Vice Rector of Research, Creation and Innovation (VRRCI)
Example: Cooperation agreement between a ULaval research centre and a foreign laboratory.
Amendment of an existing agreement
Improves upon an existing agreement by adding provisions covering specific activities
All amendments related to research must be drafted in collaboration with the VRRCI
Examples: Amendment to a student exchange protocol adding a program or changing the number of spaces available; scientific cooperation amendment defining the terms of collaboration for a joint research project involving a partner with which we share a framework agreement.
If no agreement exists with the institution you wish to work with, follow the procedure below to submit your proposed agreement to the International Office:
The International Office will review your project and inform you of its recommendations.
Certain parameters will need to be established before a formal agreement can be signed.
The International Office will assess whether the proposal is worth pursuing based on the information provided by the UL project lead. Requests may be forwarded to the advisory committee on internationalization for analysis and additional vetting.
If the proposed agreement is deemed worth pursuing, the International Office will work with the project sponsor and other University bodies to draft an agreement in keeping with the needs expressed. The following bodies must approve the draft agreement before it can be submitted to the University leadership for signing:
The director of the project's home unit (department or research unit)
The dean of the home faculty
The competent partner institution authorities
The VRRCI (if it is a research agreement)
The International Office
The advisory committee on internationalization
For more information on developing new agreements, write to ententes@bi.ulaval.ca.
The International Office has tools and resources for monitoring international partnerships.
When an agreement or letter of intent expires, the partnership coordinators can request that it be renewed or, in the case of a letter of intent, converted.
To this end, they must make a formal request to the International Office setting out the initial intentions and the results achieved. The request must include a summary report of the results.
The partnership coordinators may be summoned for a meeting, if required. If there are questions about whether the agreement should be renewed, the advisory committee on internationalization will determine whether doing so is in the University's interests. To make their decision, they will analyze all the documents on file.
For more information on agreement renewals, write to ententes@bi.ulaval.ca.