Dual degrees
Université Laval has various agreements in place allowing you to complete part of your studies at your home university and the remainder at ULaval. The dual degree options available vary depending on each agreement.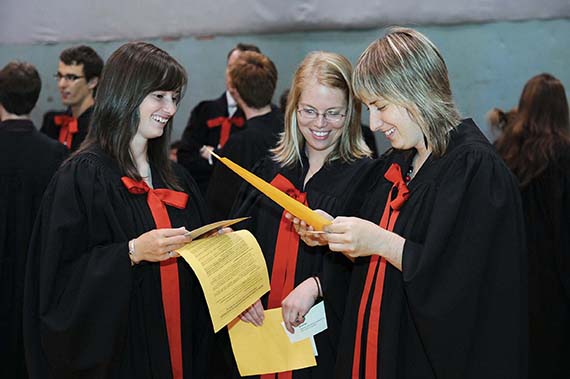 Dual degrees at the Faculty of Science and Engineering
Under some mobility agreements, students from participating institutions who complete a mobility program at Université Laval can continue their studies after the program is over to earn a ULaval degree.
Students are first admitted for a mobility year at Ulaval and take courses that allow them to get their home university degree recognized. During the exchange year, they also have access to certain master's level courses. They can then apply for a ULaval master's program (professional or research). Students accepted into a master's program will have the graduate courses they took during their exchange year credited toward their degree (double credit).
This gives them a head start on their master's program in Québec (master 2 level) and allows them to complete their degree faster. In two years, students can get their home university degree recognized and earn a master's from ULaval.
To find out if your home university has a dual degree agreement with Université Laval, contact the officials in charge of international programs at your institution.
Dual degrees at the Faculty of Business Administration
Under agreements with partner schools, master's students can do an MBA at ULaval and have certain courses completed at another institution credited toward their degree.
Once admitted to a participating MBA program, students will have a portion of their past coursework credited toward a ULaval MBA. Students gain North American experience, plus the opportunity to earn a second degree in just a few extra months.
View the list of partner universities on the website of the Faculty of Business Administration.
Dual degree options are available in various MBA programs, depending on the agreements. See the Faculty's dual degree page for the list of eligible programs.