Helping the next generation in the North thrive
Inuit are leading consumers of fish and marine mammals, which are known to have high traces of environmental contaminants, including mercury and PCBs. Gina Muckle studies their effects on childhood health and development.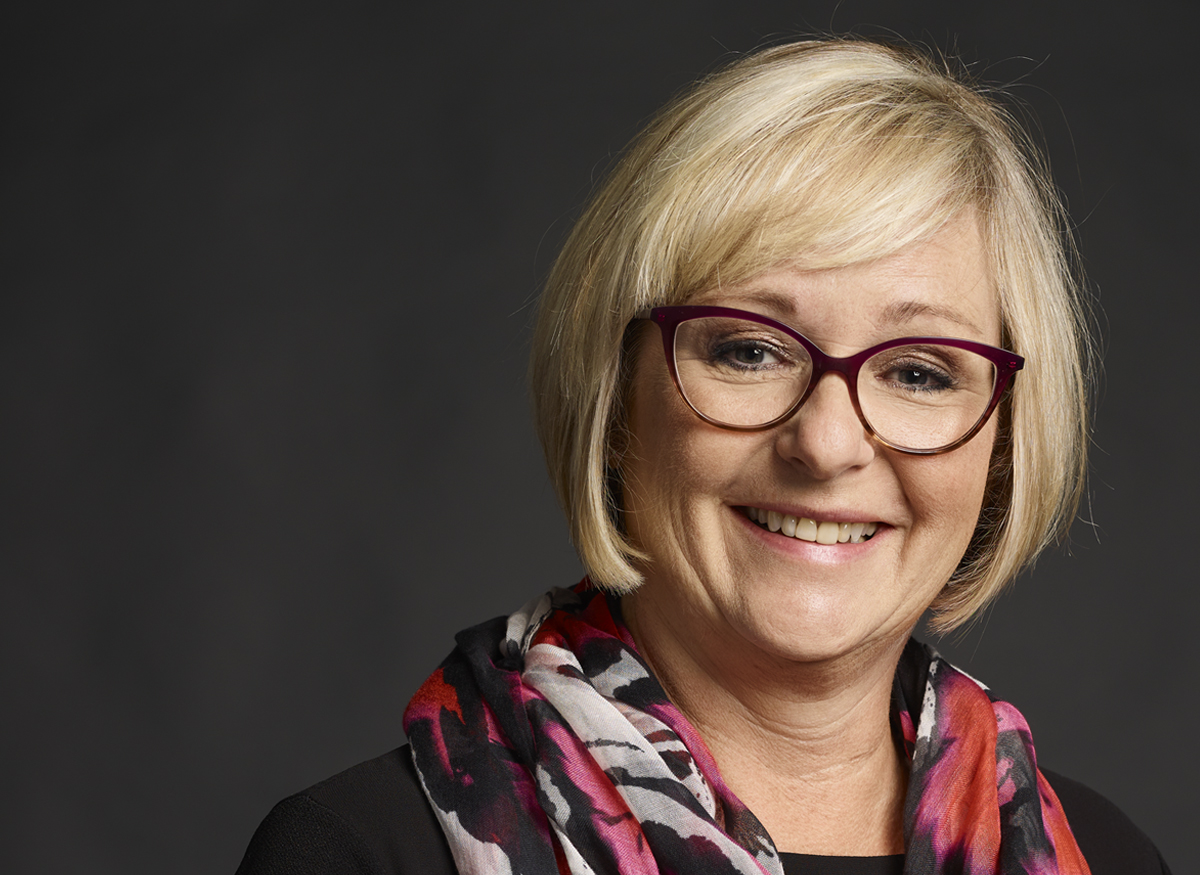 Gina Muckle
Full professor, School of Psychology at the Faculty of Social Sciences
Vice Dean of Studies
Team
NCDS
Pierre Ayotte, Richard Bélanger, Mélanie Lemire and Christopher Fletcher, Faculty of Medicine (FMED) | Célyne Bastien (FSS)
Qanuilirpitaa
Dr. Pierre Ayotte, co-scientific director (FMED) | Dr. Richard E. Bélanger, co-principal investigator– youth cohort (FMED) | Dr. Mélanie Lemire, co-principal investigator – adult cohort (UL) | Dr. Benoît Lévesque, co-principal investigator– adult cohort (INSPQ) | Dr. Christopher Fletcher, co-principal investigator– community component (FMED) | Dr. Mylène Riva, co-principal investigator– community component, McGill University | Dr. Aimée Dawson (FMD) | Dr. Michel Lucas (UL) | Dr. Chris Furgal, Trent University | Dr. Chantal Galarneau, Institut national de santé publique du Québec
Inuit co-researchers:
Mary Pilurtuut, community principal investigator – adult cohort | Louisa Yeates, community principal investigator – youth cohort | Nancy Etok, community principal investigator – community component | Betsy Palliser, community principal investigator – community component
NCDS: Nunavik Child Development Study
Fish and marine mammals are staples of the northern diet, and for this reason they are the main source of exposure to environmental contaminants such as mercury and PCBs. Gina Muckle documented the risks of exposure during pregnancy by tracking a cohort of children from birth to age 20. Her research found impacts on motor skills, intellectual capacity, memory, hyperactivity and impulsive behaviour, and physical growth.
Sharing information with the Inuit population
Studies being few and far between, the data collected by the multidisciplinary team spurred the community into action. The researchers set up a committee made up of public health officials and representatives from Nunavik organizations. They presented the results of the NCDS, showed how they related to other studies, and discussed the impacts for the overall health of the Nunavik population. Public health officials were able to determine priority actions for women of reproductive age.
Spurring the government to action
Armed with 20 years of data, Dr. Muckle and her team showed the harmful effects of mercury exposure on the health and development of children in the North, far from industrial pollution. In 2017, spurred on in part by the results of the NCDS, the Canadian government ratified the Minamata Convention, an international treaty to reduce mercury emissions in the environment and protect human health. Dr. Muckle's work has helped safeguard the health of children and future generations.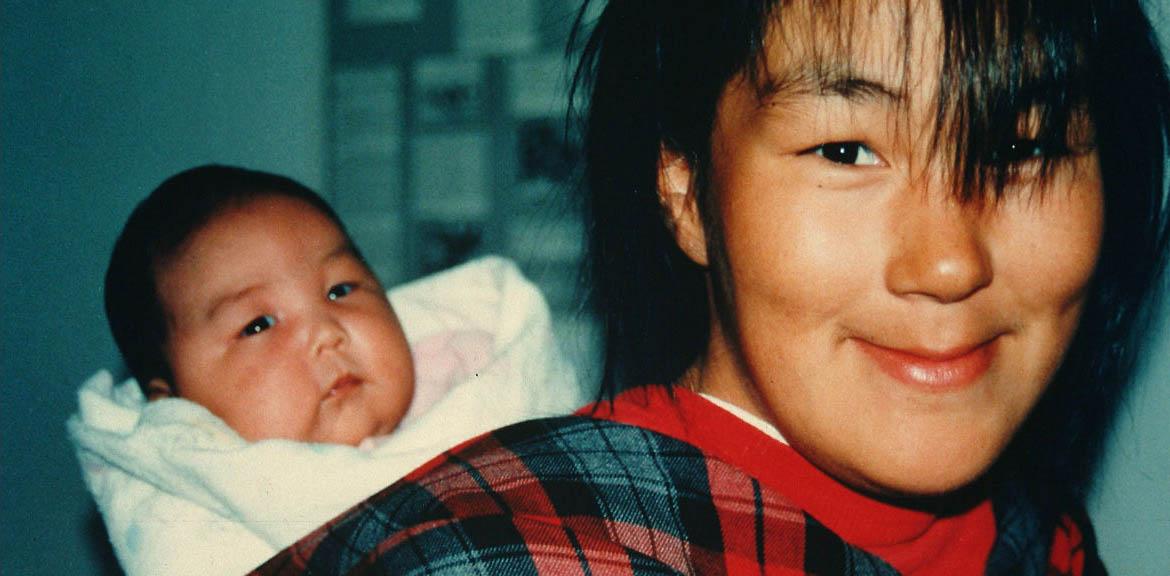 The recommendations derived from the NCDS take into account the risks associated with mercury and the importance of traditional foods in the Inuit diet.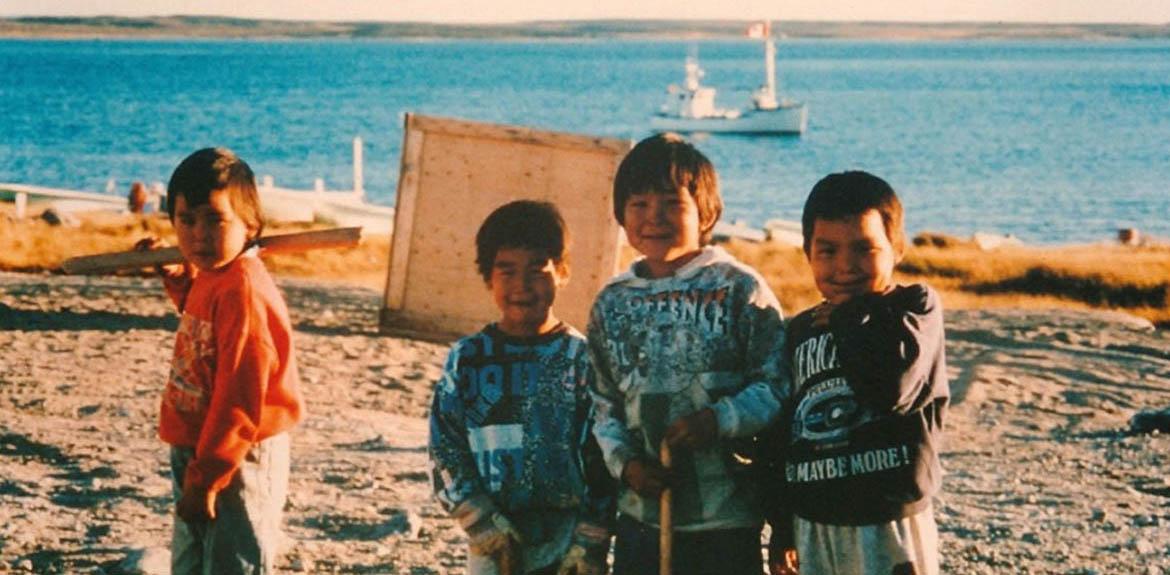 The NCDS showed that prenatal exposure to mercury affects intellectual capacity in school-age children.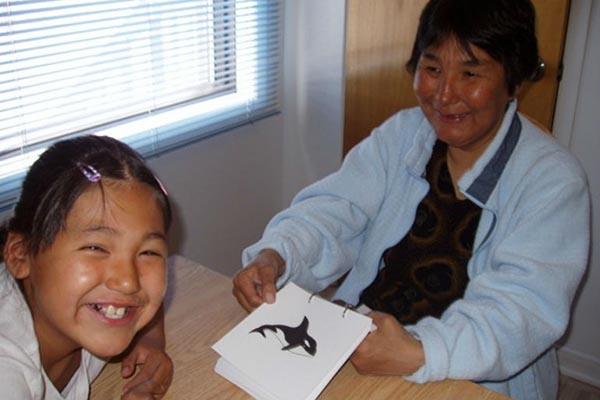 Children participating in the NCDS took a variety of tests to assess their development.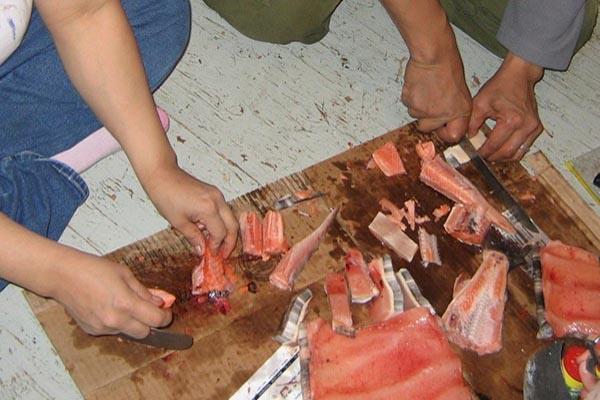 The traditional Inuit diet is mostly made up of marine foods and is rich in essential nutrients for unborn babies.
Photo: Aurélie Maire
What's next
Gina Muckle continues to work with Inuit and with other researchers specializing in toxicology, nutrition, health anthropology, social inequalities in health, environmental science, and adolescent health. She and her team helped develop the Quanuilirpitaa health survey, with participation by some 1,000 Nunavik Inuit. The aim of this exemplary survey is to provide an overview of the health and well-being of the population and identify health risk and protection factors. It is currently being replicated in all Inuit regions of Canada.