Making dental care available to everyone
Professor Aimée Dawson works to make dental care available to as many people as possible by breaking down social, economic, and geographic barriers. She trains and educates future dentists on these issues.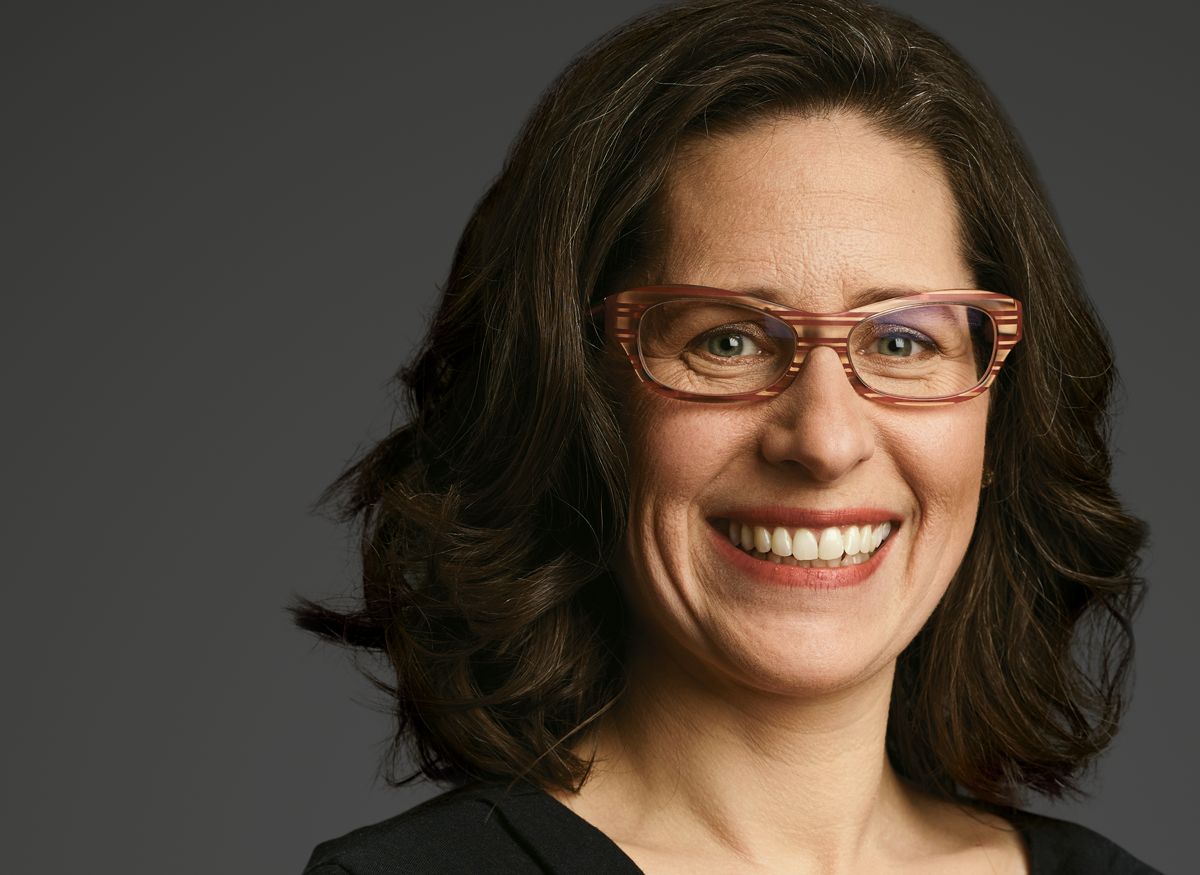 Using social dentistry to tackle inequality
Professor Dawson believes in the importance of using her expertise to benefit all patients. She helped start Clinique SPOT, a community health and education clinic in Québec City that provides front-line care to marginalized people. The clinic bridges the gap, allowing patients to overcome isolation and access judgement-free health services. Professor Dawson also trains and educates the next generation on the importance of community-based care for marginalized and vulnerable patients and equitable access to health services.
Solutions for greater access to dental care
Nearly one-third of Canadians do not have access to dental care. Aimée Dawson is doing her part to improve access by contributing to the federal government's Canadian Health Measures Survey. It's taking a big-picture look at oral health to gain insight into the connections between oral and overall health and the issues that affect access to dental care. The research and data collection performed as part of the study will help identify the needs of Canadians and ultimately find solutions for improving access to dental care.
Codeveloping a health status report for Nunavik
Aimée Dawson was involved in QANUILIRPITAA? 2017, the first major study to provide an overview of public health in Nunavik. The survey used participatory and collaborative research to give Nunavimmiut an assessment of residents' general and oral health that actually reflects their socio-cultural characteristics. It will generate a number of targeted public health initiatives that line up with residents' traditional values and culture.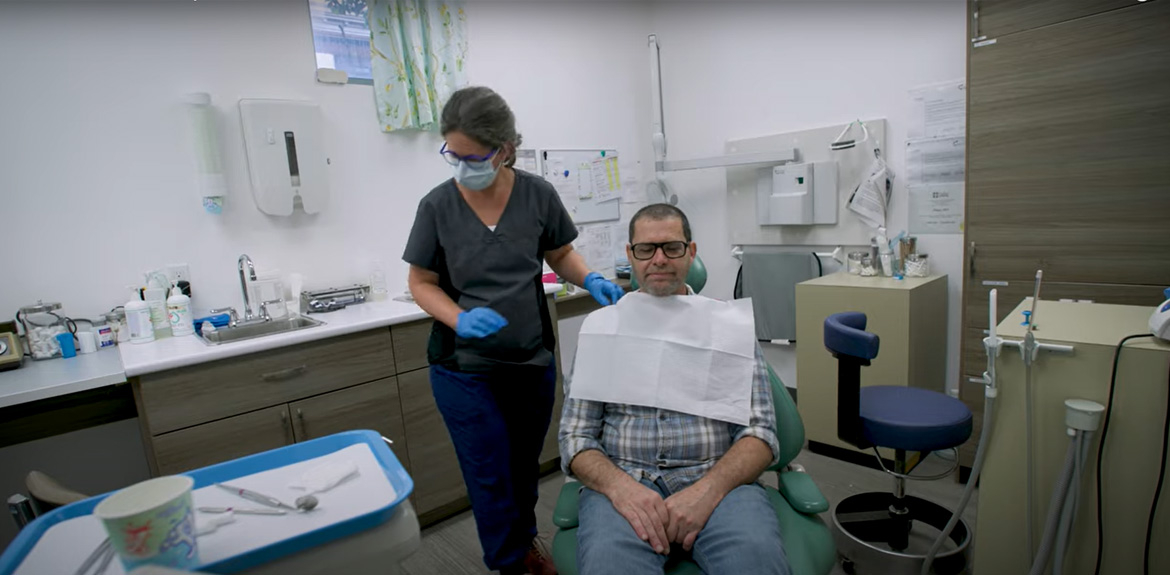 Clinique SPOT provides care to people on the margins of society and the healthcare system to help them cope.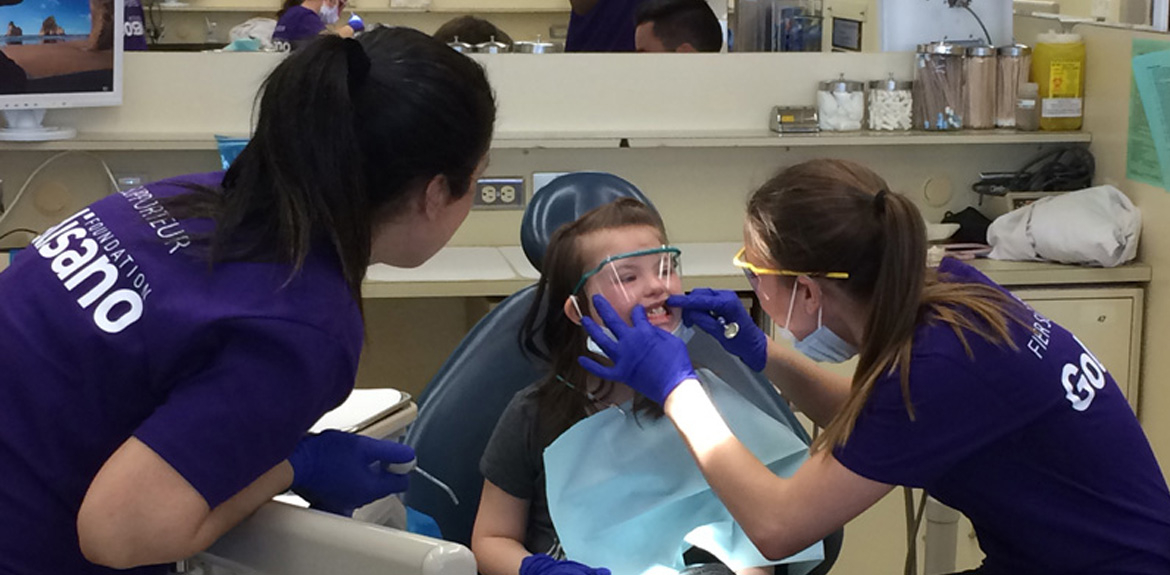 Professor Dawson provides dental care for Special Olympics athletes to with intellectual disabilities.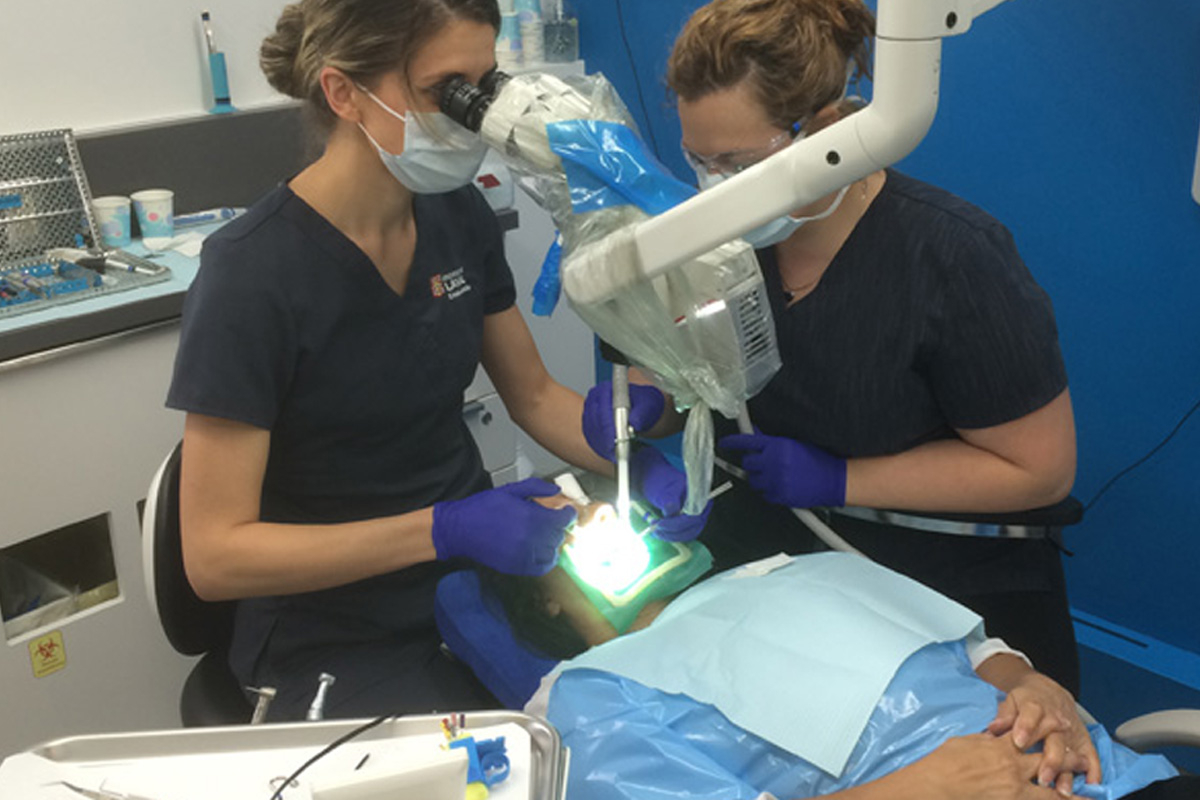 Third-year dentistry students are working with Clinique ACCES to provide treatment to these vulnerable patients.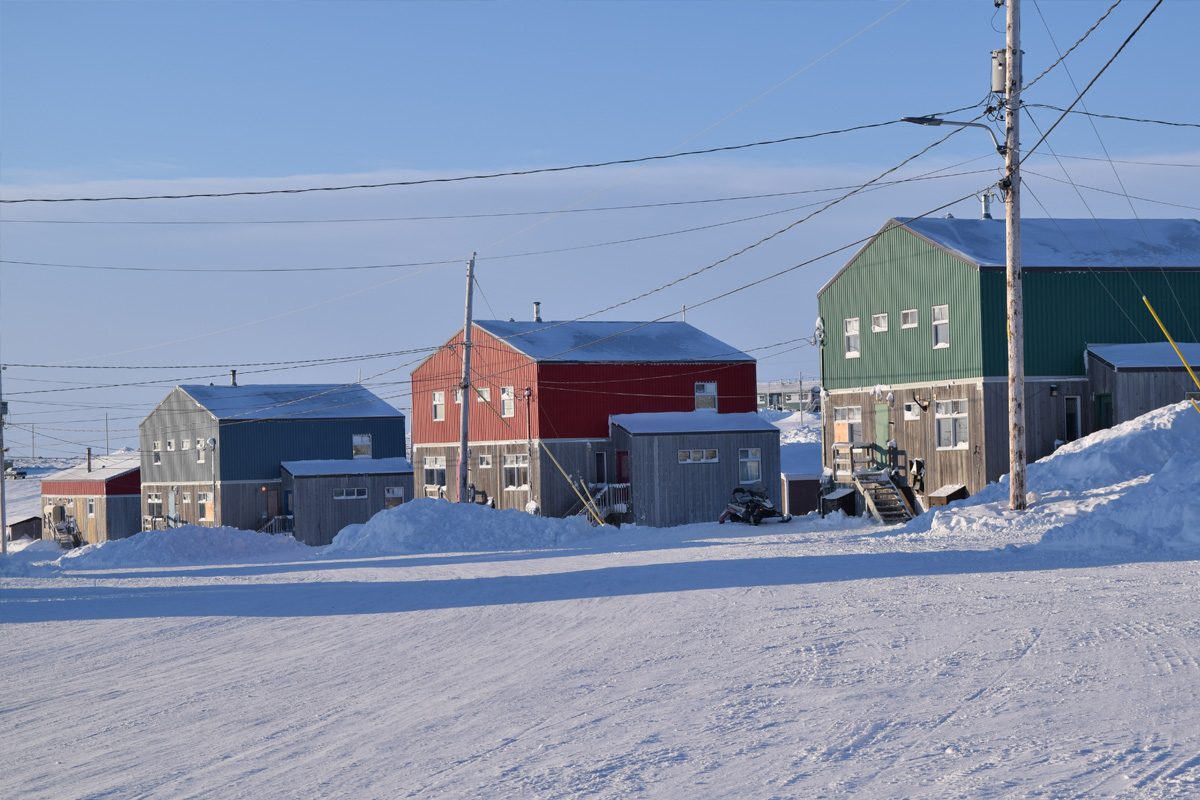 The data collected as part of the QANUILIRPITAA? study will help develop health programs that reflect Nunavimmiut's traditional values and culture.
What's next
In the coming years, Professor Dawson will continue her research for the Canadian Health Measures Survey and her involvement with Clinique SPOT. She will also be managing Clinique ACCES, which provides free care to vulnerable residents of Québec City. She will continue her work with Special Olympics athletes through the Special Smiles clinics, which provide dental screening, prevention, and monitoring to people with intellectual disabilities. Social responsibility and accessibility are Aimée Dawson's top priorities. She shares her clinical expertise in community-based dental health with the widest possible audience through research and clinical practice.
Université Laval au coeur de nos vies
Podcast
Learn more about Aimée Dawson and her work on various oral health research projects in her interview with Valérie Gaudreau, editor-in-chief of newspaper Le Soleil.
ULaval Nouvelles article
Learn more about Aimée Dawson's journey from studying neuroscience and public health to her work in the community to promote accessible dental care for all.