Sustainable food choices
Sustainable food choices are about creating a sustainable and affordable food system for members of the university community. A sustainable food system provides concrete solutions to environmental and social issues related to food purchasing and consumption.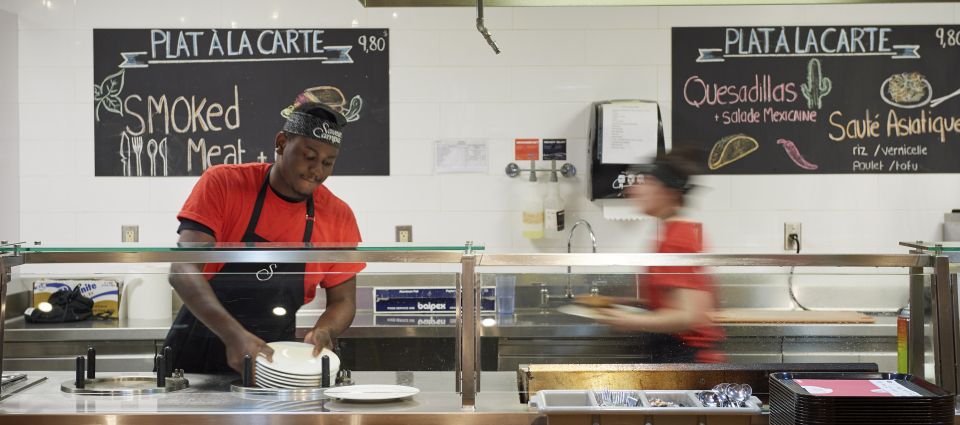 Sustainable food on campus
Université Laval works with campus food services and the teams responsible for its other areas of SD activity to find concrete solutions for creating a sustainable food system that meets the needs of the community.
For more information or to send us your suggestions, write to info@developpementdurable.ulaval.ca.
With the support of its community and food service partners, the University is looking at multiple aspects of the sustainable food equation:
Reducing single-use items
Evaluating the environmental impact of daily menus
Reducing food loss and waste
Increasing the supply of sustainable food products
Reviewing fair trade product offerings
Reviewing vegetarian and vegan offerings
Initiating and collaborating with urban agriculture projects
Together, let's reduce
Reduction at source of single-use items, including plastic, has been part of the University's sustainable food policy for the past several years. A number of actions have been instituted out by ULaval food services providers. The next move will be to work together and go a step further by focusing on individual and collective behavioural changes.
The University wishes to develop concrete, sustainable solutions with and for the community to increase use of reusable items and dishes.
Through this undertaking, the University has also installed outdoor water fountains at sporting venues to eliminate the sale of single-use water bottles at these events.
This project was funded by RECYC-QUÉBEC through a call for proposals to promote the reduction and rejection of single-use plastics. Funding for the program was provided under the 2018–2023 Action Plan of the Québec Water Strategy, administered by Ministère de l'Environnement et de la Lutte contre les changements climatiques (MELCC).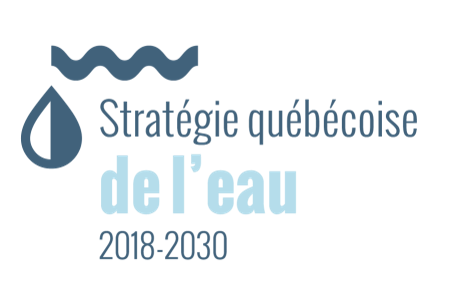 Virtual wall of Together, let's reduce Project
As part of the Together, Let's Reduce project, a virtual wall was co-constructed with AÉLIES, CADEUL, AESGUL and Sodexo to engage the community in adopting green behaviors within campus food services.
The community was invited to participate in a fun and dynamic journey to learn more about food service accomplishments, but also to share their barriers and suggestions for increasing the use of reusable items.
Test your knowledge
You know everything about reducing waste through responsible eating on campus? Take up the challenge by participating in a 5-question quiz. You may be in for a surprise!
Measurement of greenhouse gas (GHG) emissions
The University is developing innovative measures to help the community make sustainable food choices.
It is working with ULaval scientists to provide the community with healthy, low-impact meals through two research projects:
Analysis of the eco-efficiency of a university food service: evaluation of the environmental impacts and the nutritional quality score of the daily menus
The influence of nutritional quality and environmental impact information on consumer perceptions and purchasing behaviour
Through these projects, researchers are analyzing the environmental impacts and nutritional quality of food service meals, as well as the impact that this information has on consumer choices.
The project is partially funded by the Government of Québec and meets the objectives of the 2030 Plan for a Green Economy.
A healthy food supply
The University pays particular attention to the needs of its community members and works to ensure that students and staff have access to an environment conducive to good nutrition and social well-being, where good food choices are available and affordable.
It thereby ensures that everyone has access at all times to healthy, balanced, varied, tasty, and nutritious food prepared and distributed in accordance with the sustainable development standards in effect on campus.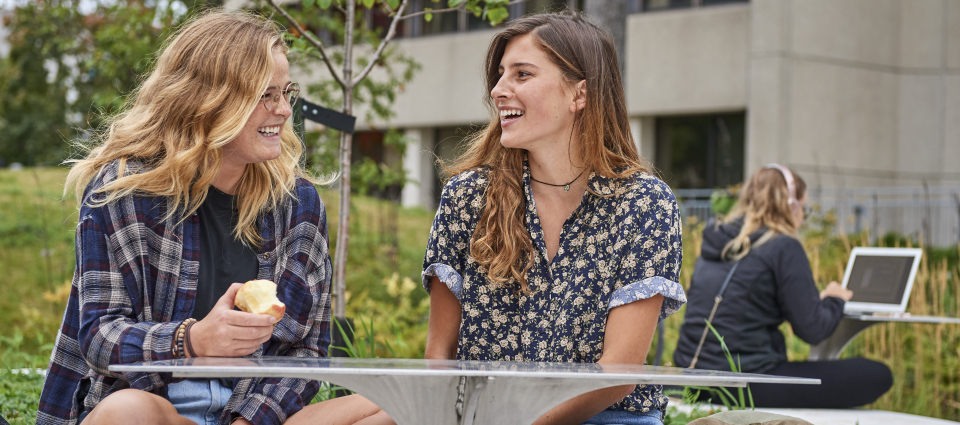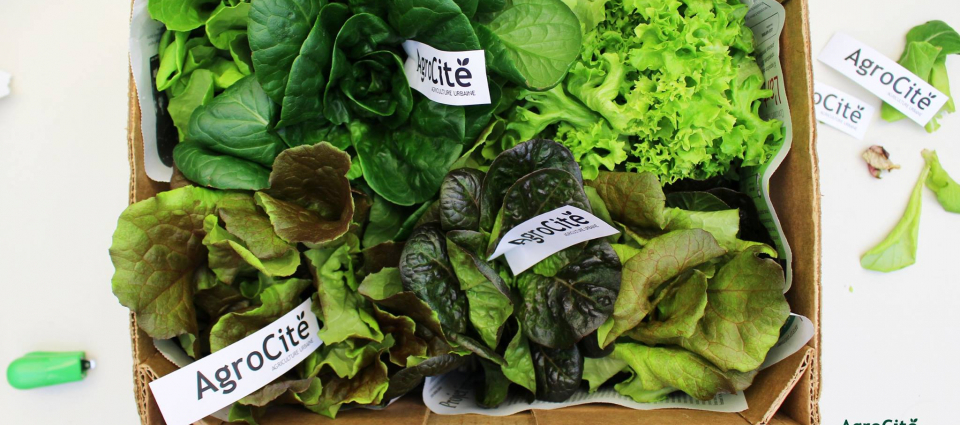 Vegetarian food offerings
In addition to its traditional healthy food offerings, ULaval food services feature at least one vegetarian meal per day as well as other vegetarian food options. This not only responds to growing demand from the university community, but also meets objectives for reducing the environmental impact of food.
Moving towards zero waste in food service
In 2018, the University and its food services initiated a project to reduce single-use items at the source. The actions taken are in line with efforts to achieve high waste management standards.
Making reusable dishes the default option to encourage their use and selling low-cost reusable cups and bottles at all food hubs
Elimination of bottled water, plastic straws, and non-recyclable and non-compostable items as well as the Installation of outdoor water fountains.
Fees on single-use items where a reusable option is available
Reducing the environmental impacts of the food supply
As a carbon neutral institution actively involved in climate action for a number of years, Université Laval is a testing ground for different approaches to reducing GHG emissions and fighting climate change.
As part of these efforts, the University documents the carbon footprint of meals served at campus food hubs and counters. A study seeks to identify which foods are most carbon intensive, with a view to guiding daily menu offerings.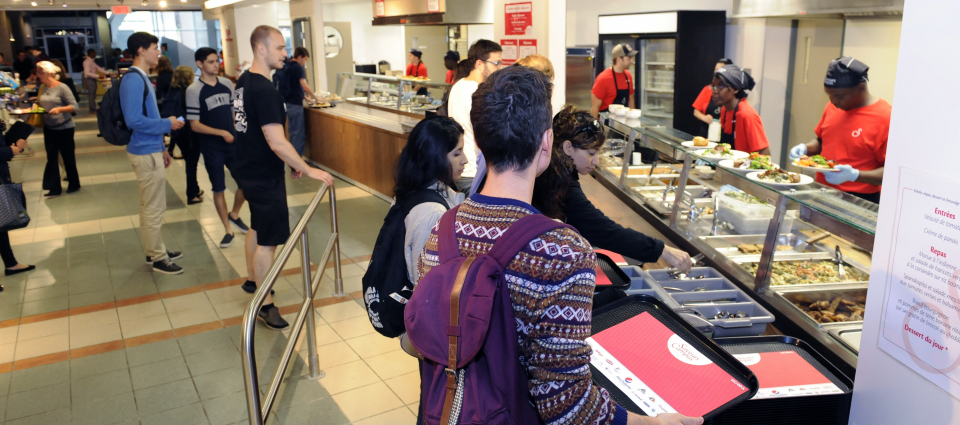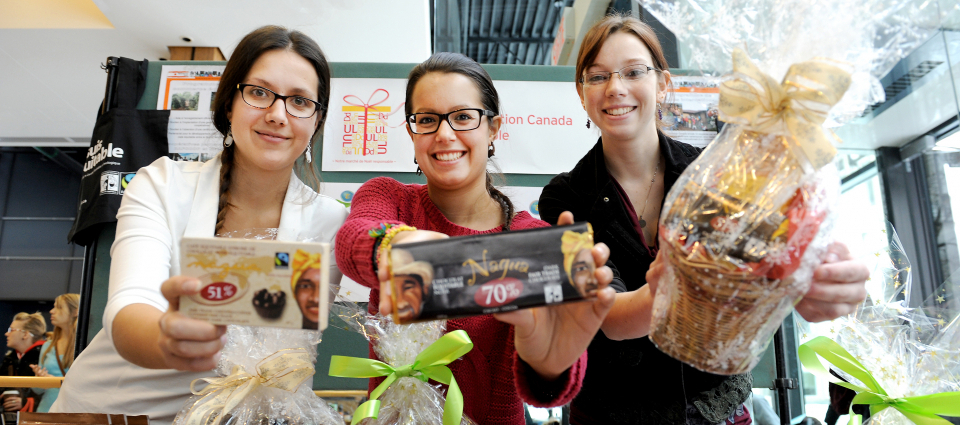 Embracing fair trade products
Fair trade products are another component of Université Laval's sustainable procurement policy, which aims to acquire goods and services that not only meet quality and cost criteria, but environmental and social criteria as well.
All coffees and teas served by ULaval food services are Fairtrade or Rainforest Alliance certified.
In collaboration with the Tablée des chefs' Solidarity Kitchens initiative, Pub Universitaire staff prepared 1,864 meals for the benefit of people experiencing food insecurity at the beginning of the Covid-19 health crisis.
La Table de Pain, a project led by the Catholic Student Association, assists students who have financial and/or material needs. The project in partnership with the Québec City chapter of the Society of Saint Vincent de Paul is open to all students at Université Laval.
Urban agriculture projects are another aspect of the sustainable food equation. Find out more about the inspiring initiatives carried out with, by, and for the university community!