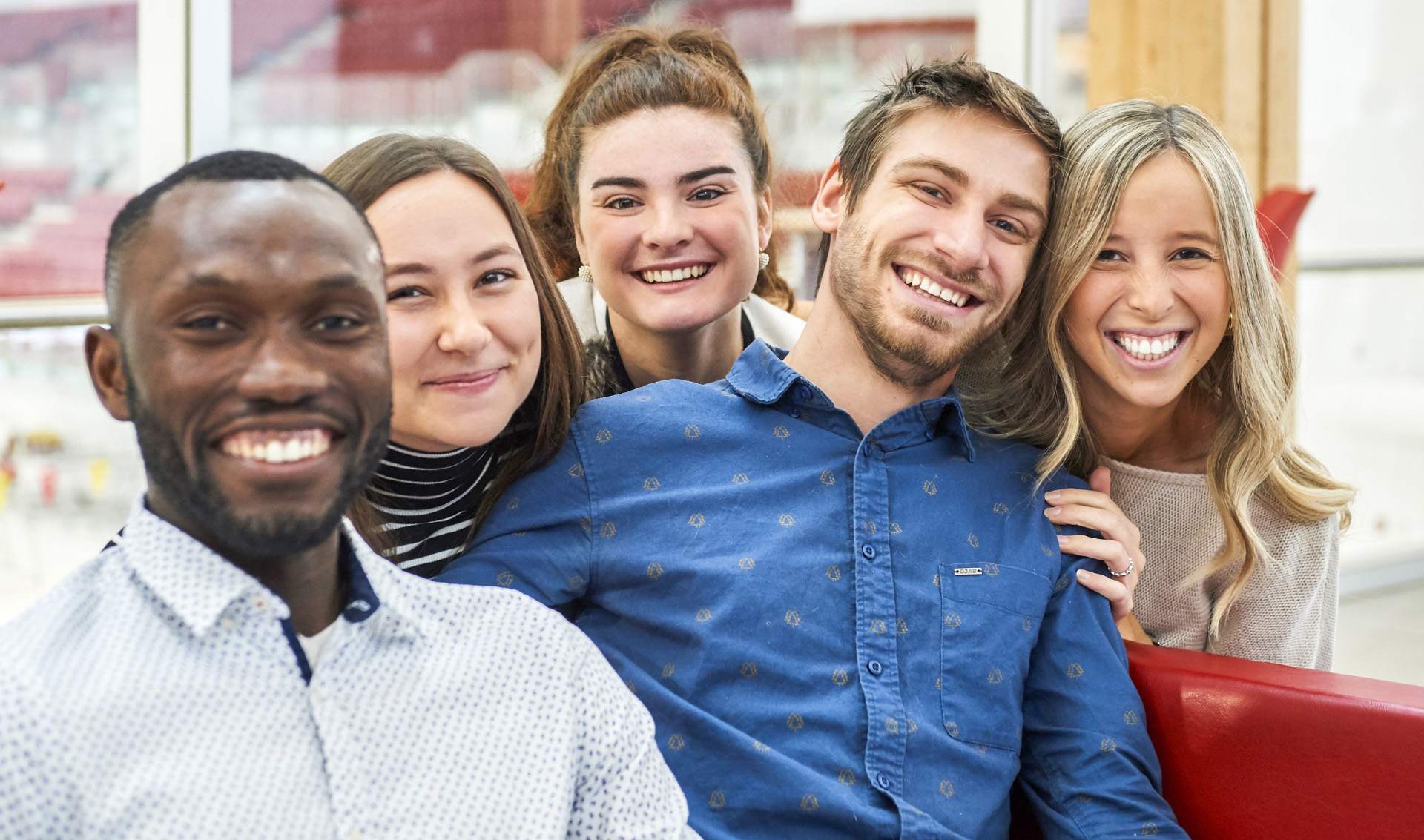 Community Report
Université Laval
Université Laval
Human perspectives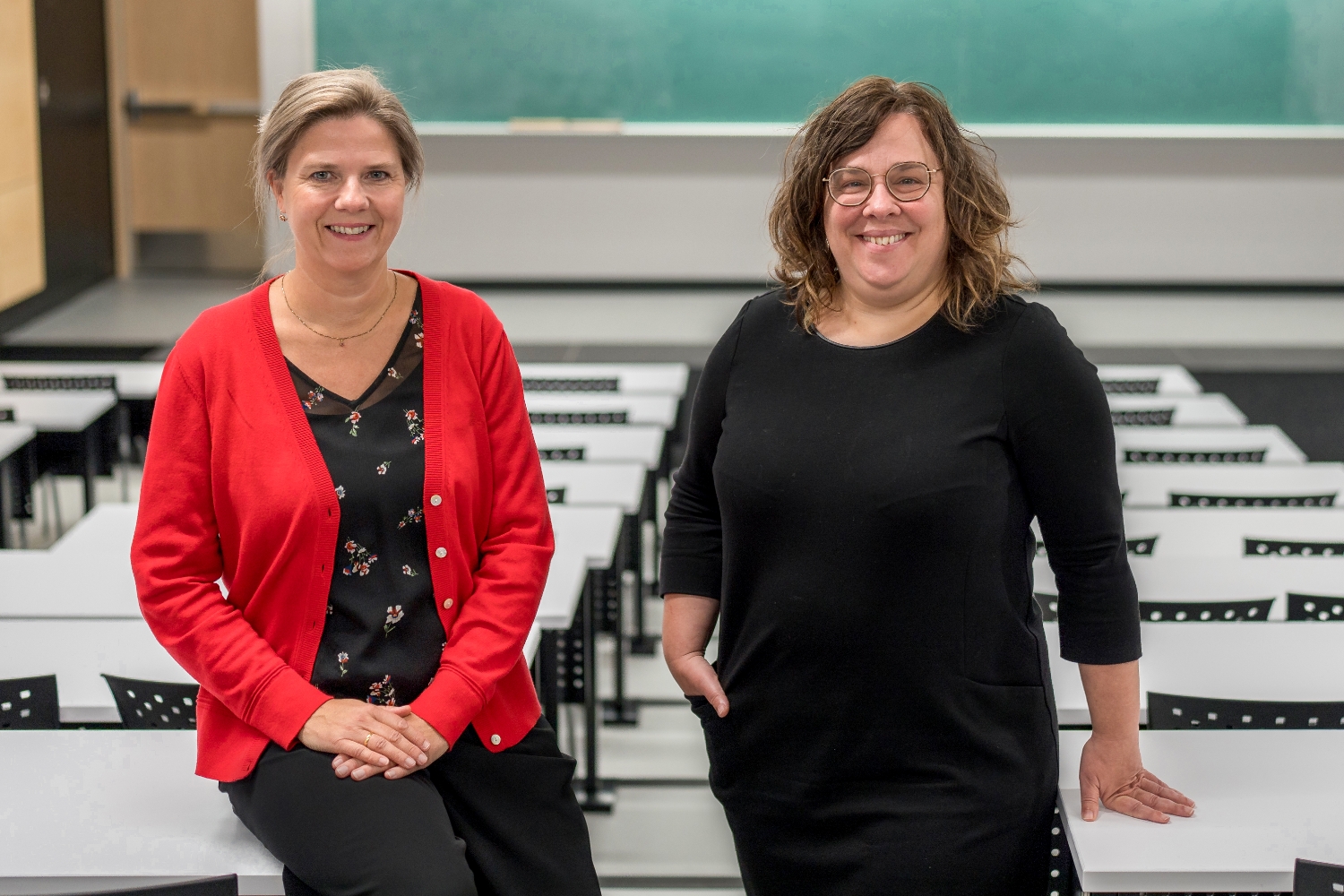 Two of our 1,650 professors
KRISTIN REINKE AND SUZIE BEAULIEU
These two professors are so passionate about the French language, they founded a word laboratory. Their goal? To explore social, cultural, and educational phenomena and fight speech-based discrimination.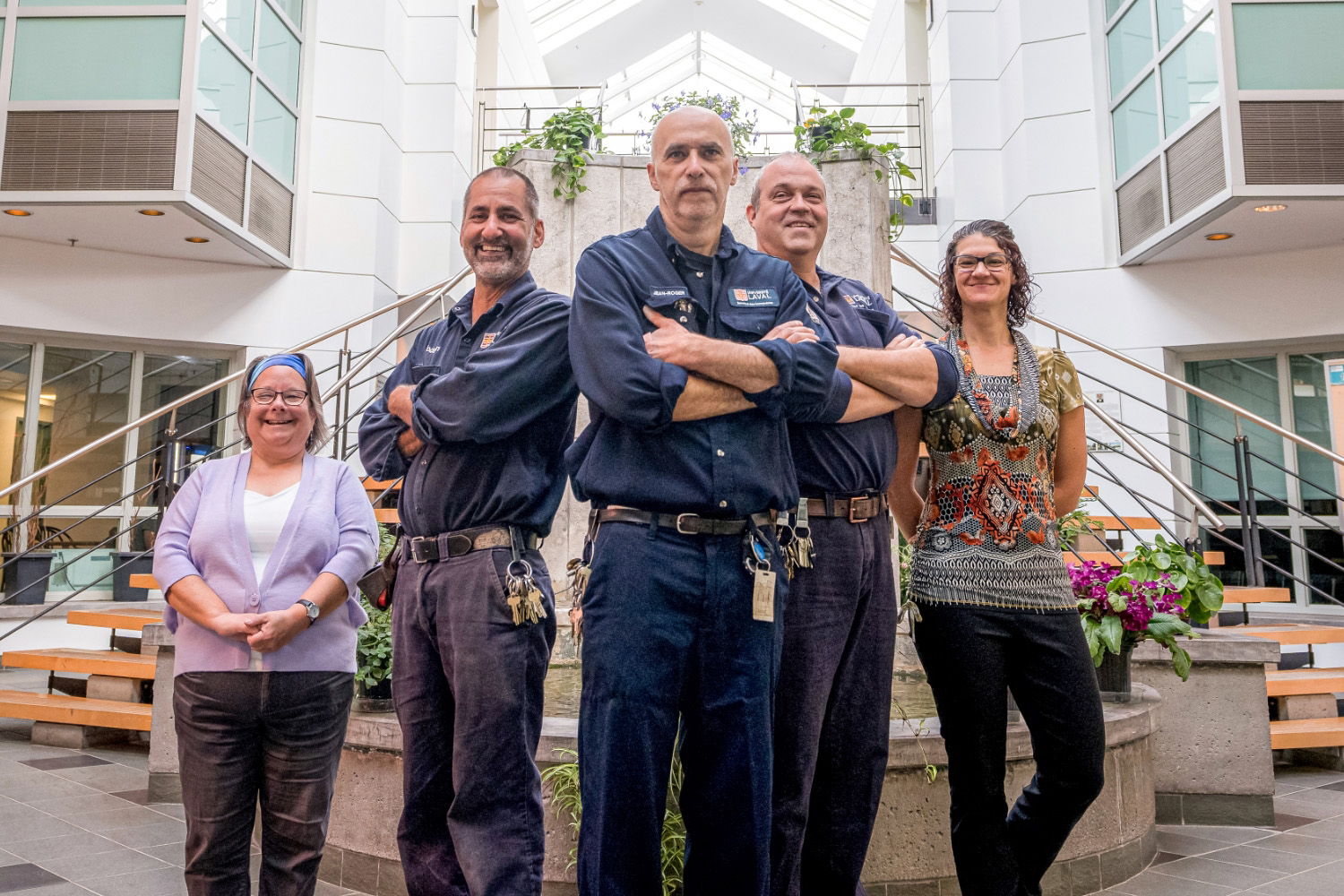 Five of our 9,780 staff members
ÉDITH TOUSIGNANT, JOCELYN MARTINEAU, JEAN-ROGER RIOUX, FRANÇOIS DUBÉ AND PATRICIA SAVARD
These technicians and researchers joined forces to ideate and design a new lamp prototype made specifically for plant research, so that the Faculty of Agriculture and Food Sciences could keep growing young shoots without busting their budget.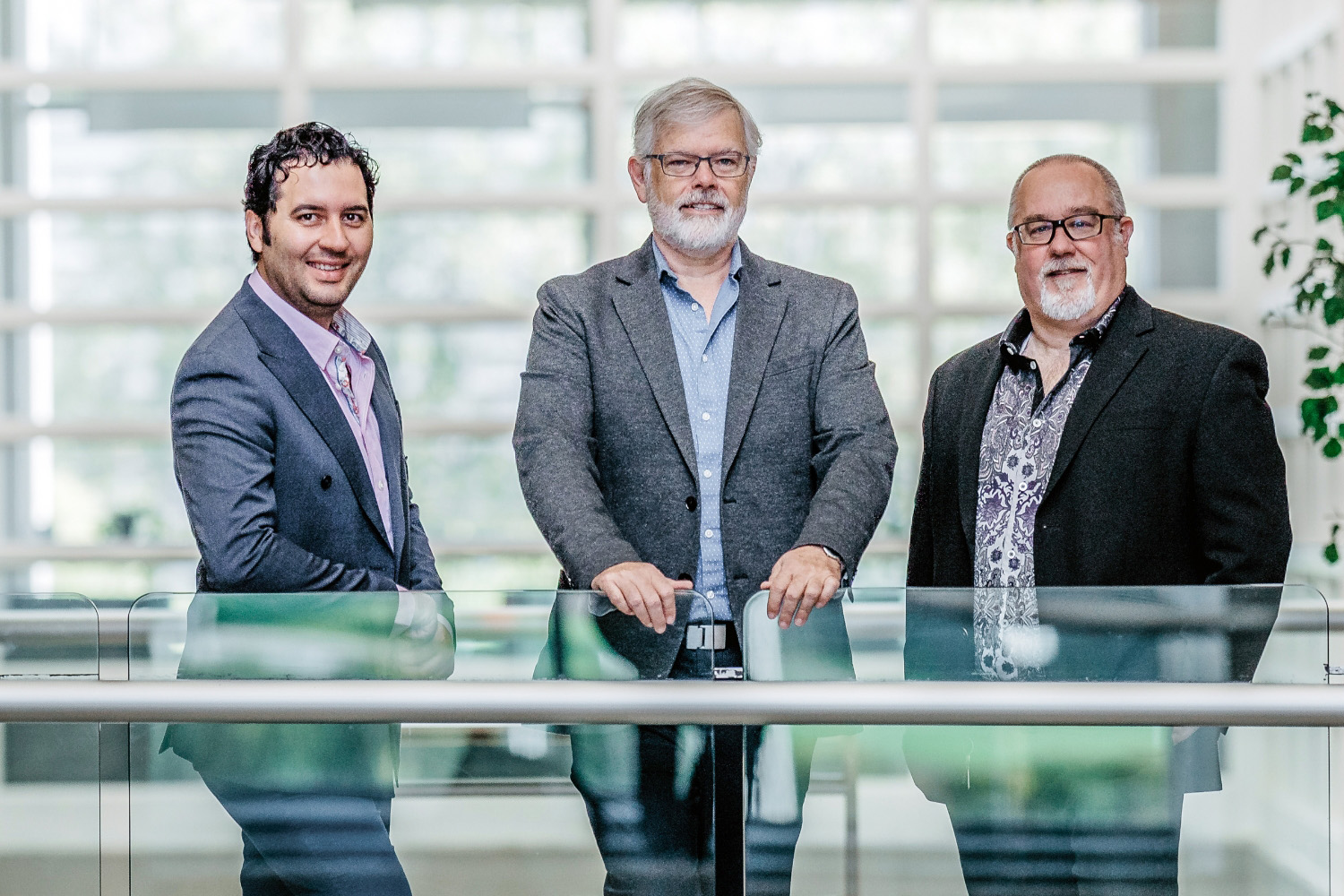 Three of our thousands of research leaders
DAVOUD TORKAMANEH, FRANÇOIS BELZILE AND BRIAN BOYLE
These three researchers developed a solution that reduces the plastic waste generated by genomic analysis by 90%. Their innovative approach is a model of sustainable development and has improved research practices at the university and beyond.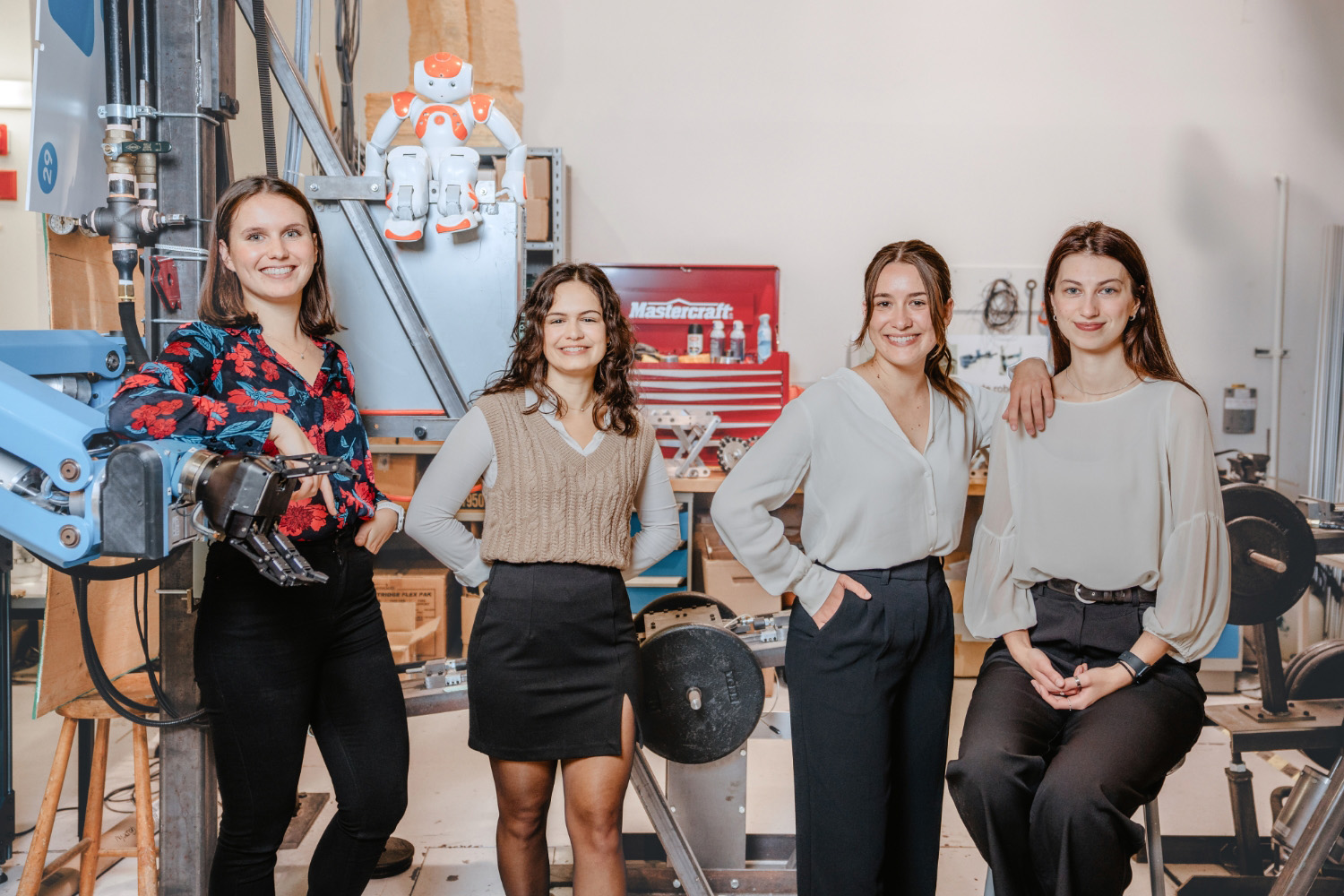 Four of our 56,273 students
ROXANNE SIMARD, MARIE-PIER TRÉPANIER, MARIE GAGNON-BOUCHER AND AUCÉANE DOMBROWSKI
These mechanical engineering students founded Génie uELLES, an inspiring collective for future women engineers. The collective is active on social media and offers tools, mentoring, and talks on diversity in engineering.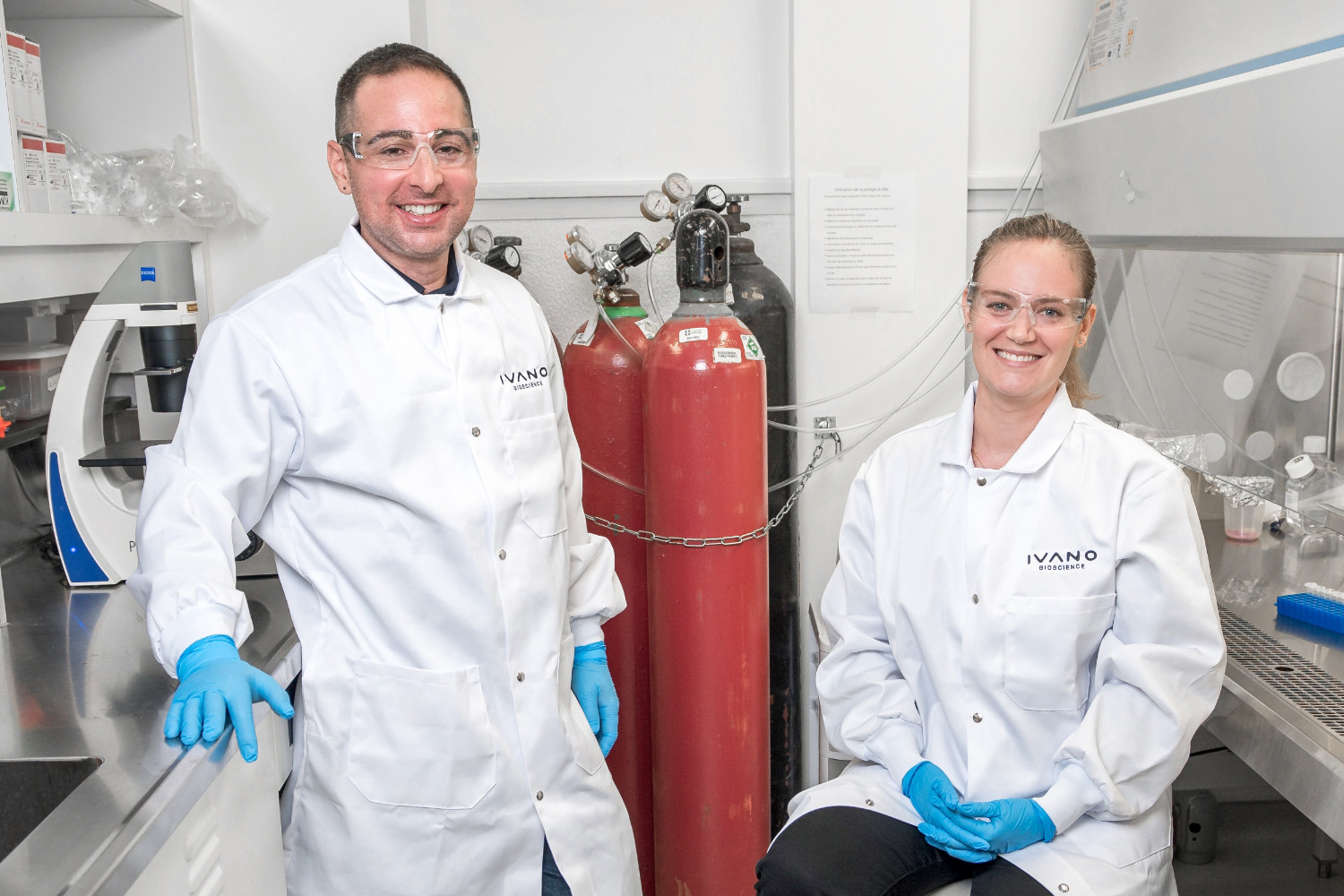 Two of our 335,000 graduates
MATHIAS MANGION AND JULIETTE CHAMPEIL
This dynamic duo founded Ivano Bioscience, a company that accelerates the development of drugs and vaccines by developing tools to prove their effectiveness more quickly. These entrepreneurial scientists are attracting the interest of major players in North America.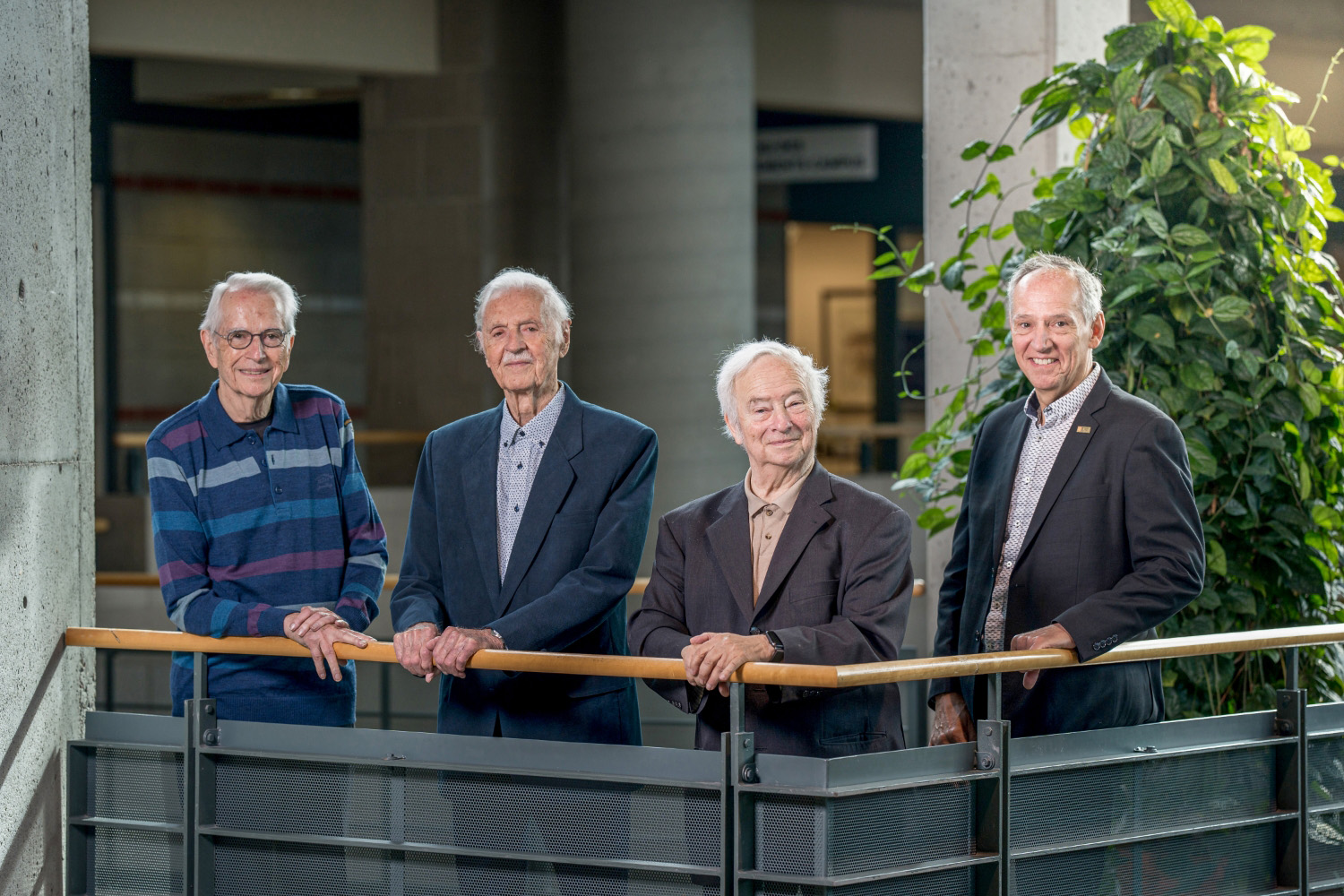 Seven of Université Laval's 20,604 donors
RENÉ DUSSAULT, PAUL-HENRI FILLION, JACQUES DESLAURIERS AND CLAUDE TOPPING
The Les Cent-Associés program has seven new donor members. In addition to those in the photo, Sylvan Adams, Rachel Routhier, and the late François Routhier pledged to make a planned donation of at least $1 million to Université Laval, leaving a lasting legacy for the future.
Word from the Rector
Teams on the move
The year 2021–2022 was one of change and progress. Our university community adapted in untold ways and continued to move forward. Our teams met complex challenges in epic fashion. They dared to experiment and found inspiring solutions as they adapted to their ever-changing reality. I am truly proud of you who study, teach, work, and conduct research at Université Laval. I would also like to thank all those who wholeheartedly support our mission and are committed to making Université Laval an impactful institution. Together, we're forging the future.
SOPHIE D'AMOURS
Rector
Only at ULaval
A leader in sustainable development
Université Laval ranks 36th worldwide in the Times Higher Education Impact Rankings, in recognition of its leadership in sustainable development.
Uniting human and digital forces
Since 2019, 200,000 people have registered for classes at Académie de la transformation numérique to acquire essential skills in culture change and learn how to facilitate the digital shift.
Carrefour international Brian-Mulroney
Université Laval is set to gain a new signature building dedicated to international studies. The centre is being named in honour of former Canadian prime minister and Université Laval alumnus Brian Mulroney.
Unique experiences
Projects, internships, simulations, and explorations: Université Laval offers a unique work, research, and study ecosystem with strong community ties and a global perspective. Below are some outstanding and groundbreaking human achievements that speak to the vital significance of our university community.
1 / 9
A heavy-hitting nanoprogram
Université Laval has a new nanoprogram that helps people with research backgrounds develop soft skills. Students in the program develop their capacity for adaptation, collaboration, and communication through a reflective process of self-awareness and self-knowledge and with the help of personalized support. Registration for the first cohort was full within just a few weeks.
Read the article
2 / 9
Young cooks in the kitchen
The love of cooking starts at a young age. The proof is in the pudding—spots for the Aliment'terre and Jeunes foodies culinary camps go fast. Now in their seventh summer of operation, these camps in a professional culinary complex have been attended by a total of 108 kids age 10 to 15. With chef Jean Soulard as their guide, the young apprentices set out on a kitchen adventure that runs the full gamut, from farm to table.
Visit the website
3 / 9
Music for all occasions
Even in the midst of the pandemic, Université Laval's music students felt inspired to perform. They delighted audiences at various public venues, including the Summer Campus, Place Sainte-Foy, and the Alphonse-Desjardins Building, as well as at official University events, all while respecting public health guidelines. These were formative experiences that taught them to perform under various conditions.
Listen to performances
4 / 9
Sun-kissed Summer Campus
The success of the Northern Campus inspired the creation of a Summer Campus . A variety of culinary, sporting, cultural, and wellness activities take place on the campus's grassy fields and wooded areas during the summer months. Colleagues, family, and classmates quickly adopted these meeting places to quite simply enjoy the sunshine.
Watch the video
5 / 9
On the road to wellness
All across campus, mental health outreach workers provide students with timely, confidential psychosocial support and offer counselling for staff members, all free of charge. These agile mental health squads also help the University more quickly identify students who are struggling.
Visit the website
6 / 9
Flexibility and ingenuity
How do you respond when multiple COVID-19 cases jeopardize hands-on learning activities at partner pharmacies? With flexibility and ingenuity. Which is exactly how our internship team tackled the challenge. They were able to reassure students and offer them a rich and stimulating internship experience, all without delaying their graduation.
7 / 9
Riverside dialogue
In the spirit of sharing and openness, a "Rivers and Relationships" seminar was held at Mushuau-Nipi, on the banks of Rivière George. Nearly 20 people camped there for six days to launch a dialogue on respect for the land and the importance of rivers as elements of Indigenous cultural and natural heritage.
Watch the video
8 / 9
Stepping up to the plate
The labour shortage had a huge impact on the faculty and unit's teams providing front-line student services. But with student needs exacerbated by changing public health guidelines, they rolled up their sleeves and maintained the same high level of service. Even while short-staffed, they worked hard, kept smiling, and stuck together.
9 / 9
Going the distance to celebrate success
After many months of waiting, 2020 and 2021 graduates had their convocation ceremonies, a daunting logistical challenge with the pandemic still underway. Over six days, 13,000 vaccine passports were digitized and 4,600 gowns were donned at 11 in-person ceremonies that were also webcast live from the Québec City Convention Centre.
Read the article
Commitment
Members of the UL community are deeply committed to tackling the big issues facing society and the world. Through innovation. Through a courageous approach that is sincere, sustainable, and community-focused. Read on for remarkable examples of what Université Laval's dedicated and hard-working ambassadors are doing for the benefit of the community at large.
Excellence
Université Laval is an efficient, modern, and network-driven university that pursues excellence in all aspects of its mission. It gives leading researchers and intellectuals the opportunity to pursue their passions and encourages leaders to leave their mark on society. Here are some of our brightest stars.
Recognition
Exceptional people. The ones we admire. The ones who inspire us and make us dream. The people on our list are a mix of established leaders and up-and-coming talent. Though they hail from many different backgrounds, all exemplify the pride of belonging to the Université Laval community.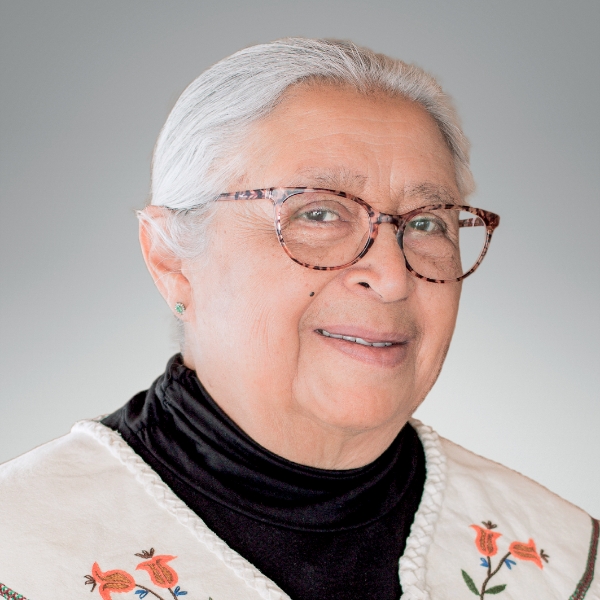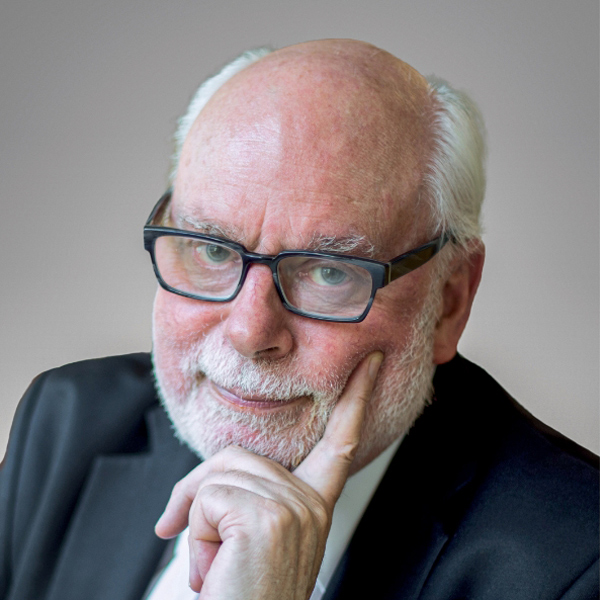 BIBIANE COURTOIS AND SIR FRASER STODDART
A nurse who defends the rights of women and First Peoples and a Nobel Prize–winning pioneer in molecular chemistry. Discover the recipients of our honorary doctorates, the highest distinction awarded by Université Laval.
All 2022 honorary doctorates
The people revolutionizing our world
Here's a look at some of the donors and graduates who have become essential University partners, faithful teaching and research allies, and shining examples of commitment and generosity.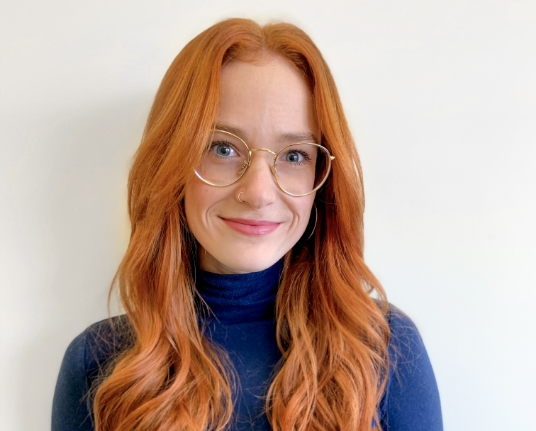 GENEVIÈVE SANSFAÇON-GAGNON
Geneviève Sansfaçon-Gagnon is a PhD student in psychology who is passionate about people and their mental health. This determined and empathetic leader and two of her colleagues founded Clic Aide, a non-profit organization that offers low-cost videoconference consultations. Clic Aide's 30-odd volunteers are helping to meet a desperate need in Québec by providing concrete help to people who are suffering.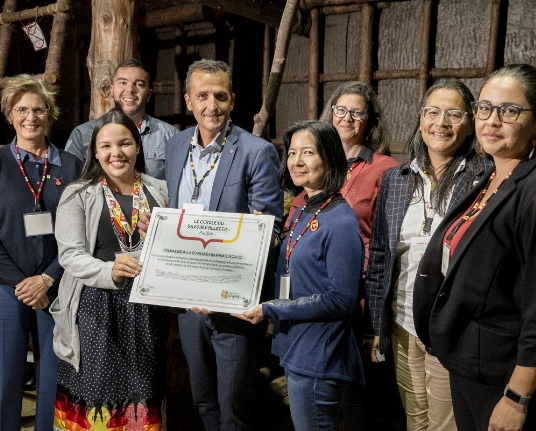 MASTERCARD FOUNDATION
The Mastercard Foundation has joined forces with Université Laval to support Indigenous youth and provide guidance for their university studies. The $15 million granted by the foundation is the largest donation in the history of Université Laval. This exceptional five-year partnership will be used to create programs adapted to the realities of First Peoples, among other things.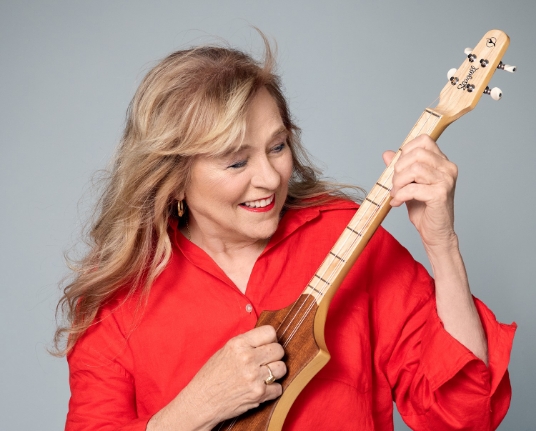 ÉDITH BUTLER
Celebrated performer and Officer of the Order of Canada Édith Butler has been a leading light of Acadian culture throughout her 50-year career. This proud Acadian singer holds a master's degree in literature and traditional ethnography. Her entire body of work was influenced by her studies and her research on Acadian songs and traditions.
A few indicators
Total student body
counted over the year
Université Laval is home to one of the largest student communities in Québec, which has grown significantly over the past five years, nearly 12% more than in 2017-2018.
Diplomas and certificates awarded
Université Laval is among Canada's leading universities for the number of diplomas and certificates awarded. The University is committed to student success and has one of the highest graduation rates in the country for students who start a bachelor's degree.
Research funds
Research revenue has grown significantly over the past five years, hitting half a billion dollars for the first time in the history of our institution, an increase of 44% over the past five years.
International student community
The students in this community come from about 125 countries, largely from France and French-speaking countries in Africa. The University has maintained its appeal despite the circumstances of the past two years.
Student satisfaction
Two North American surveys have confirmed for many years that students' overall satisfaction with the education offered at Université Laval is higher than the average for other Canadian universities.
Greenhouse gas emissions
As a leader in sustainable development, Université Laval is the first voluntarily carbon neutral university in Canada (2015) and ranks sixth globally in the Times Higher Education Impact Rankings 2022 on climate change.
See all indicators (PDF)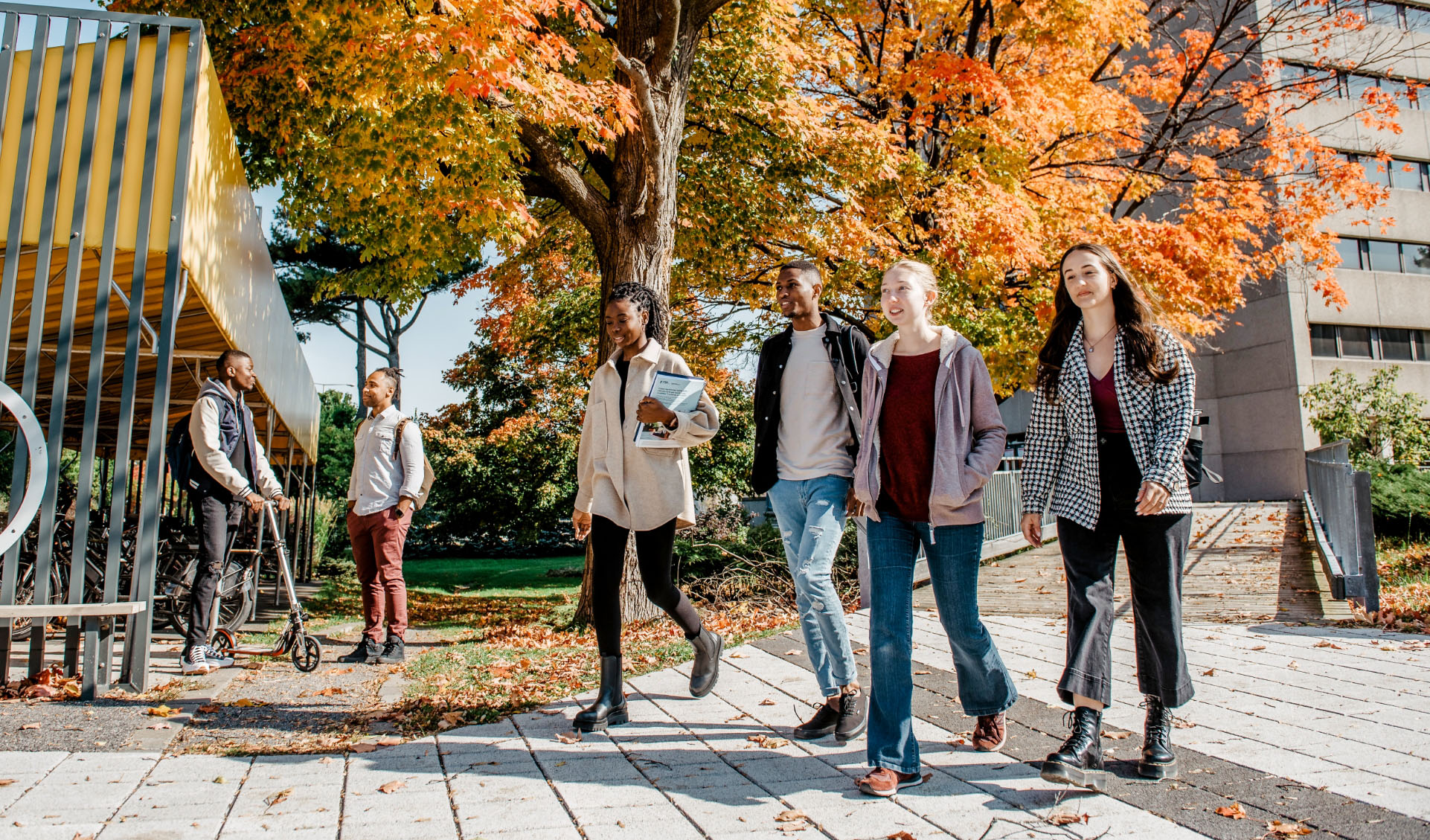 This fifth Community Report marks the end of the 2017–2022 strategic planning cycle. The stories and accomplishments that it contains make us all very proud. The collective wins of the past five years are an endless source of motivation as we continue to transform our university for the well-being of our society. Thank you to all the teams that make Université Laval such an outstanding institution. We are heading into the next cycle together with passion and renewed energy.
Financial statements
As a modern, transparent institution, Université Laval makes its financial statements available to the entire university community.
Earnings
In recent years, the correlation between available income and expenses incurred has been maintained.
Investments
The proportion of investments in each category has been maintained, particularly for information technology.
See the complete financial statements (PDF)