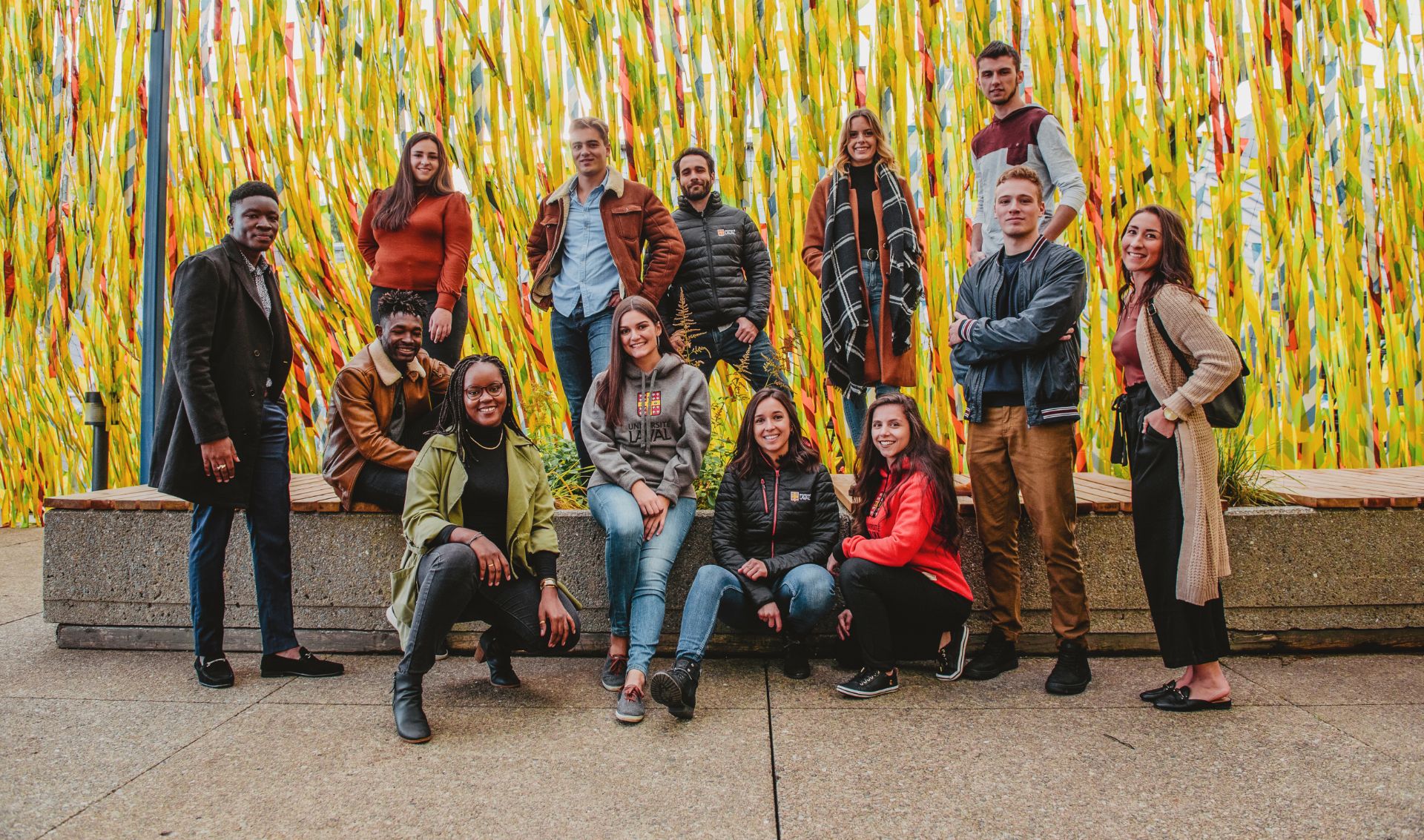 Community Report
Université Laval
Université Laval
Human perspective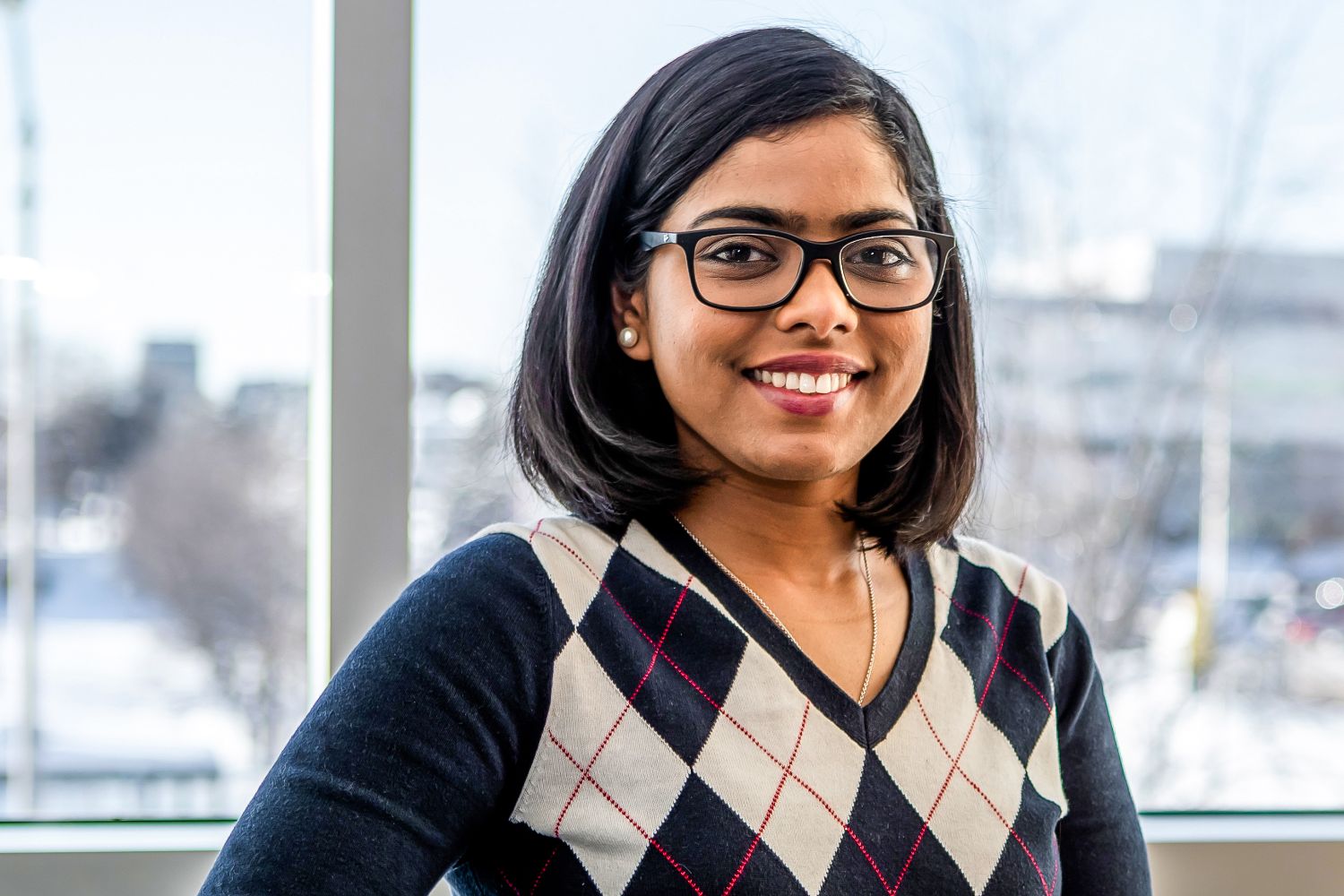 One of our 1,650 professors
PAMPA
DEY
PROFESSOR OF NOTE
India native Pampa Dey is a sustainable structures expert and a leading figure in the new generation of researchers exploring innovative design and maintenance solution for aluminum structures.
«Université Laval encourages innovation, providing a positive environment that's essential for shaping top quality talent. Its commitment to building a diverse community has allowed a non-French speaking professor like me to acquire the French skills I needed to fully immerse myself in the community.»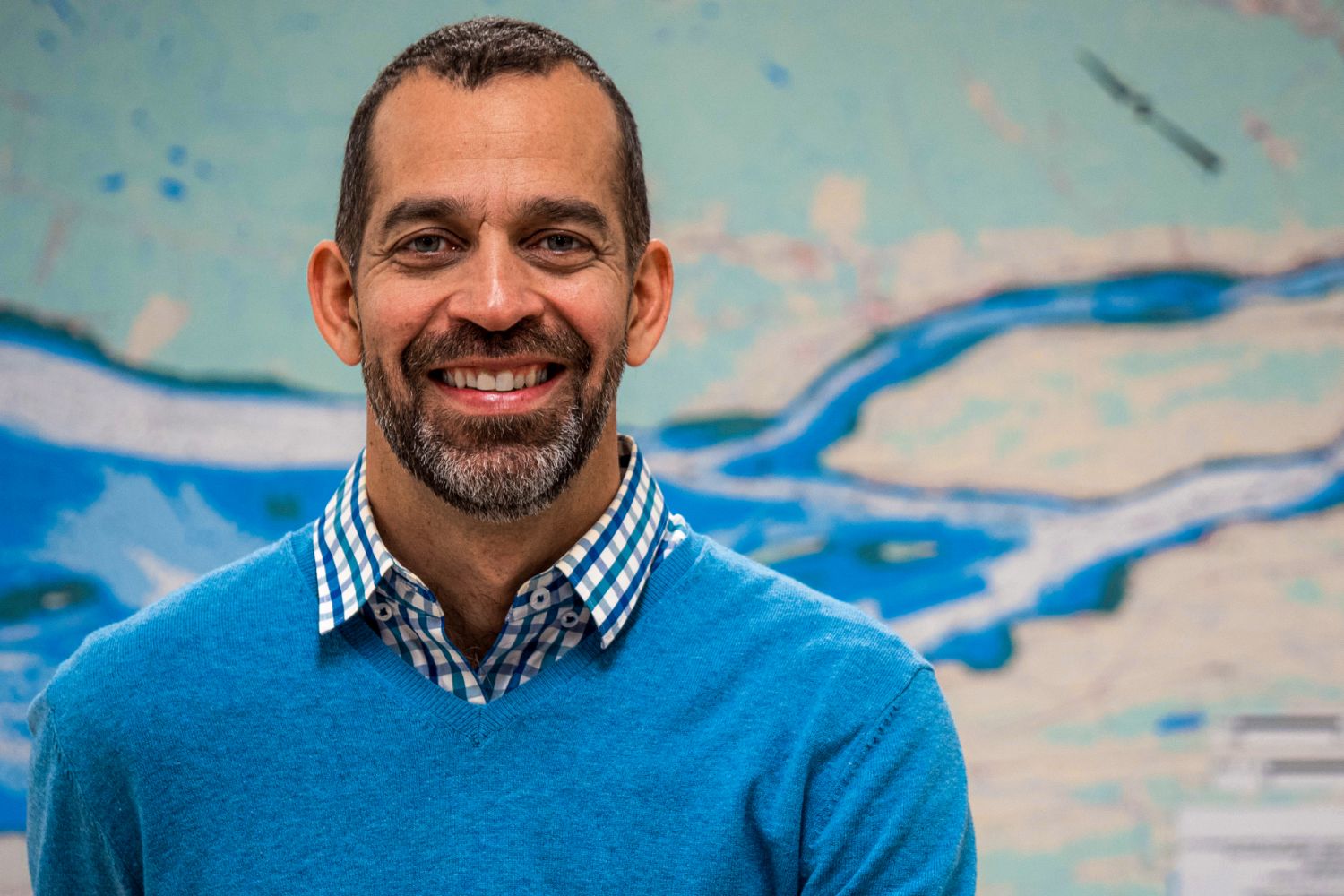 One of our 9,500 staff members
STEFANO
BIONDO
EMPLOYEE IN THE KNOW
Stefano Biondo is a map librarian and co-lead (with Benoît Lalonde and Hicham El Hachemi) in creating a dynamic map tracing the evolution of COVID-19 which has been consulted more than 700,000 times in Québec.
«From my first experience at the Université Laval library in 2002, I knew that the energy, expertise, leadership, and openness of the UL community would be instrumental in helping me develop collaborative projects that harness the power of information.»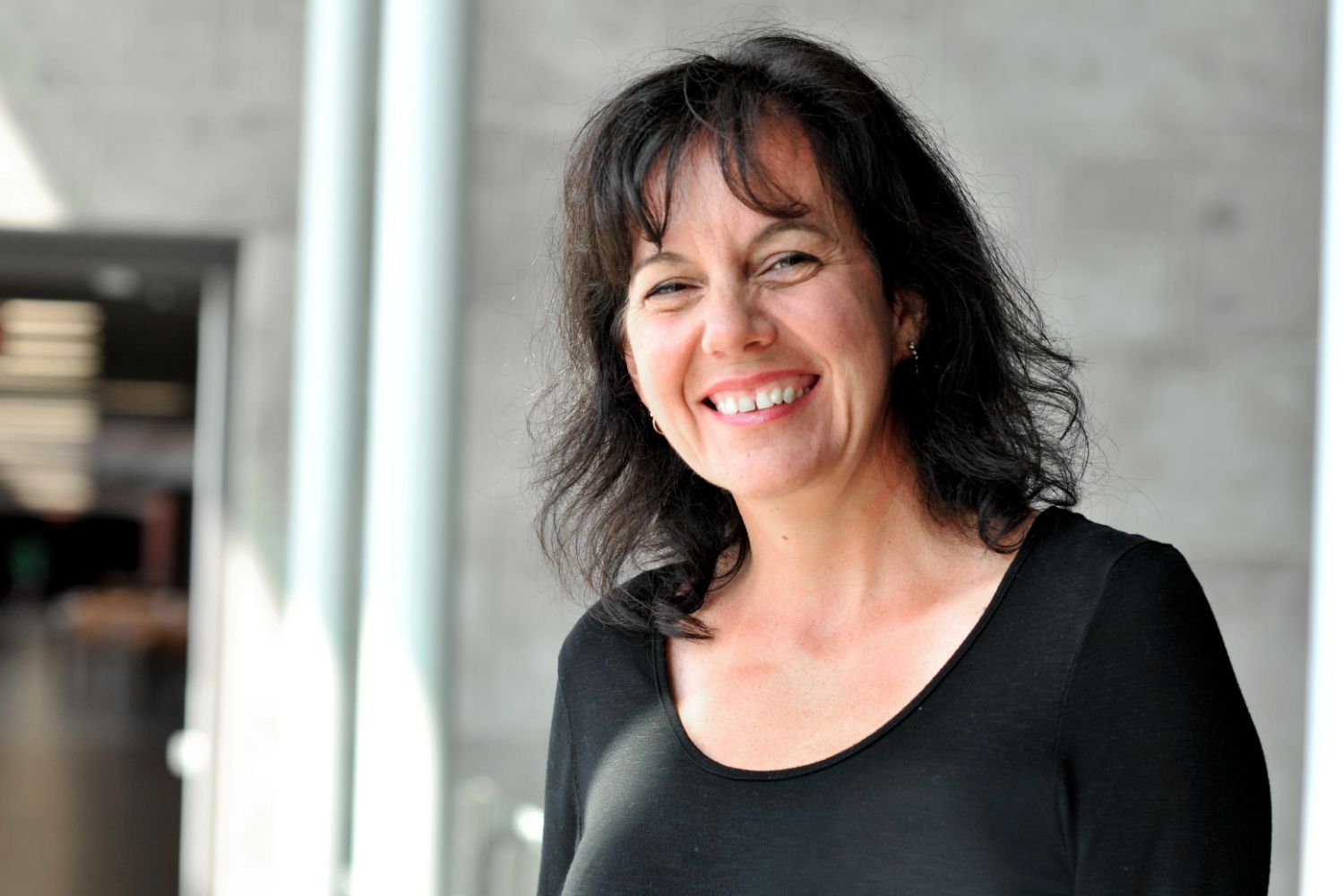 One of our thousands of top researchers
«For me, Université Laval is both my foundation and my future. It's where I began my scientific journey and where I continue to grow both professionally and personally to this day.»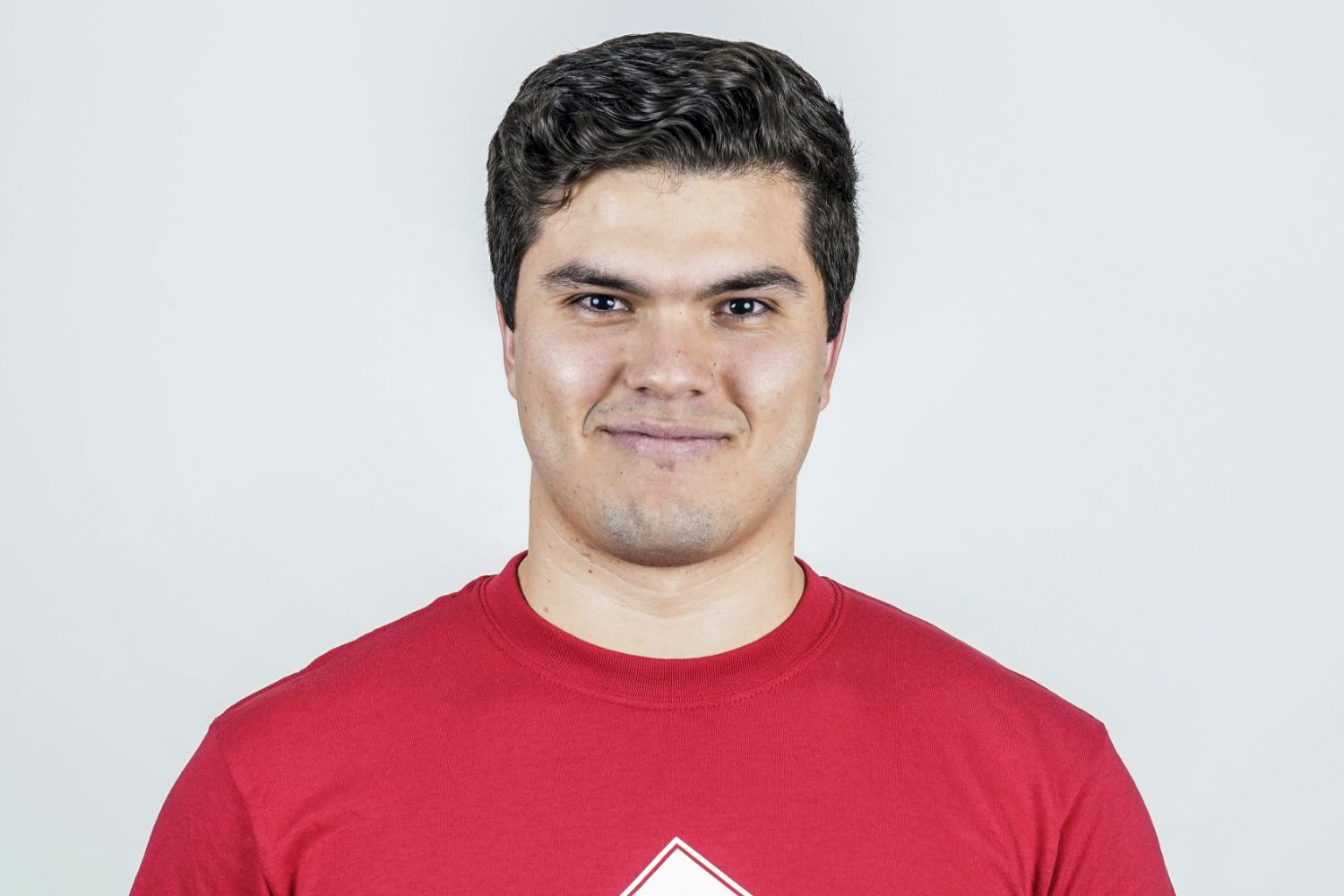 One of our 45,000 students
SAMUEL
LAMHAMEDI
ELITE ATHLETE
As a top varsity athlete who has skied in the Olympics and an actuarial and computer science student, Samuel Lamhamedi is something of a renaissance man.
«Throughout my university studies, I've developed and grown both as a skier on an outstanding ski team and as a student at one of the best actuarial schools around. Thanks to the tools I've been given and the understanding people I've met along the way, I've won medals and passed my professional exams while earning my degree at Université Laval.»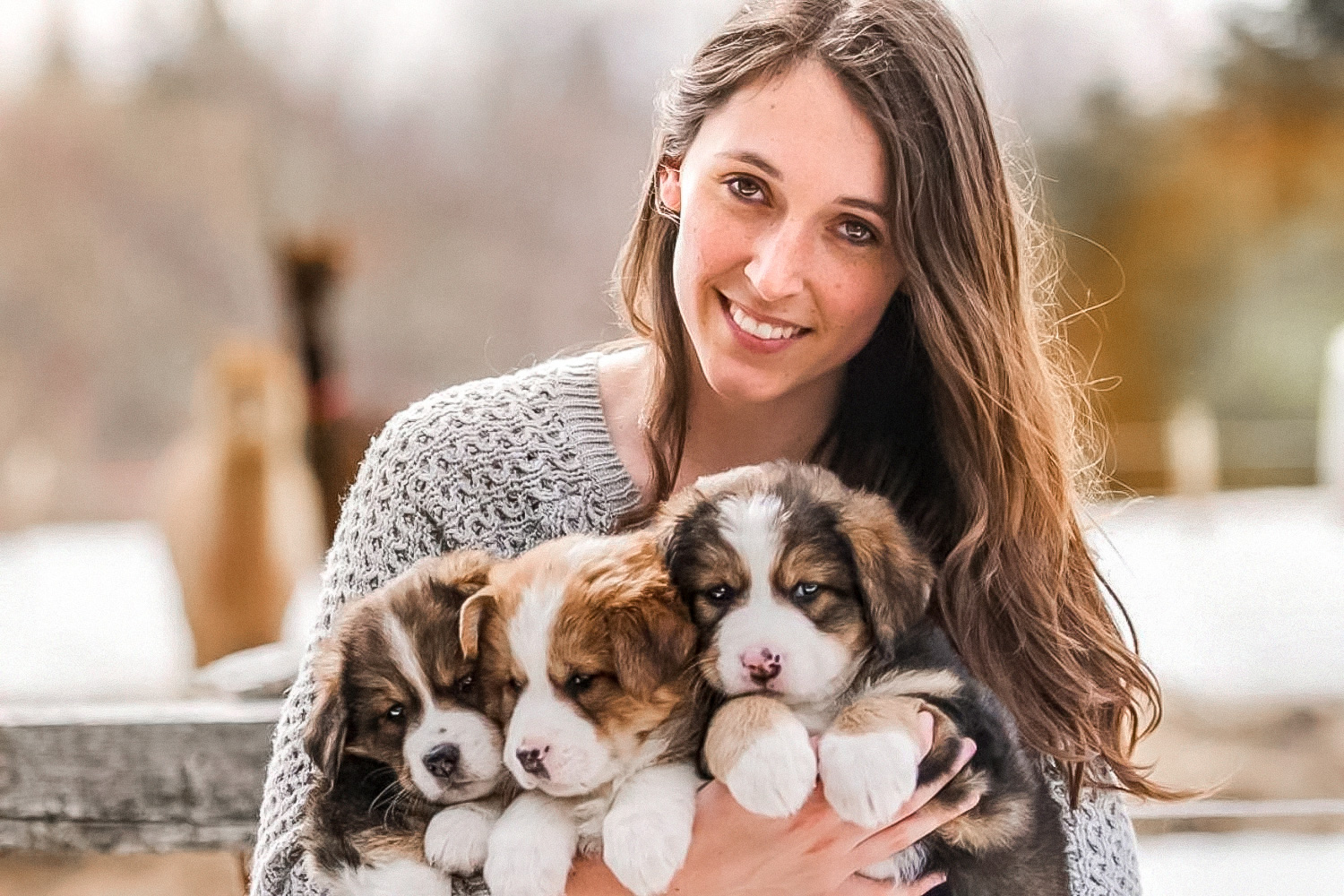 One of our 319,000 graduates
«Quality scientific research, my research supervisor's open-minded approach, and the entrepreneurial support I got from Université Laval allowed me to start my own business, Animora, to improve the health and well-being of pets.»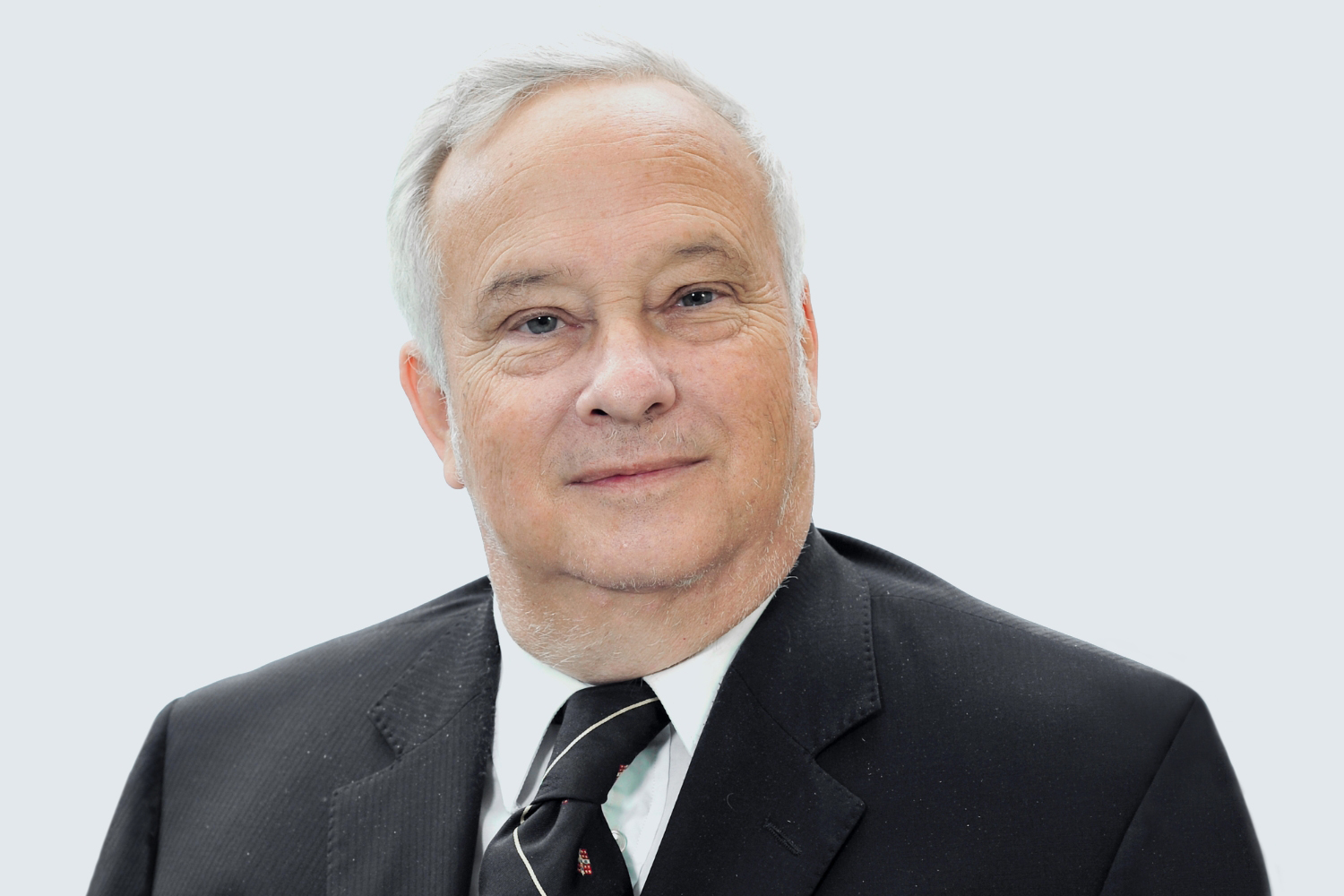 One of our 18,303 Université Laval donors
JACQUES
DESLAURIERS
COMMITTED PHILANTHROPIST
Jacques Deslauriers is an officer of the Rector's Circle, a retired professor, a law enthusiast, and one of Université Laval's biggest donors.
«I support the Louis-Philippe-Pigeon Chair on Legal Writing because I believe clear drafting of legislation and regulations is essential to ensuring fair and equitable justice. Legal clarity nurtures trust in our institutions. After all, ignorance of the law is no excuse, but you also have to understand it!»
Université Laval
Pride that inspires
Boldly proactive. Throughout 2019–2020, our University community has demonstrated how quickly and effectively we can adapt to the big challenges facing our world. Together, we have made great strides. The members of our University are creative and inspiring leaders, whether they are here to study, teach, do research, or work in another capacity on campus. I am proud of their resilience and ability to transform our University. With the help of generous donors and outstanding volunteers, they play an invaluable role in transforming our society at many different levels.
SOPHIE D'AMOURS
Rector
Experience
Projects, internships, simulations, and explorations: Université Laval offers a unique work, research, and study ecosystem with strong community ties and an international focus. Below are some of the remarkable human and innovative achievements that reflect the vital significance of our University community.
1 / 8
Puzzles and mandalas to clear the mind
La Terrasse Mon équilibre UL is a mobile relaxation and conversation space that can be set up in different campus buildings. With puzzles and mandalas, it provides a much-needed haven for people to take a timeout and rebalance. This initiative is designed to help people reconnect with themselves and others and raise awareness on campus about the importance of taking care of one's physical and psychological health.
Visit Mon équilibre UL
2 / 8
Online thesis defence
Over 60 doctoral students defended their theses online in spring 2020—a first! A nimble and responsive team was able to implement a method allowing students to defend their theses virtually before a jury. Inspired by this unique solution, other universities soon followed suit. The campus shutdown did not stop PhD students from completing this vital step in their academic careers.
3 / 8
Lemmings in the snow
Students from different backgrounds learned how to work together and share their knowledge to capture the first video recordings of lemmings in the snow. This recording system adapted to the dark and extreme northern conditions provides new insight into the biology of this little rodent at the base of the Arctic food chain.
Read the article
4 / 8
Art on foot
More than 40 works of public art are scattered across the campus. To make them easier to enjoy, the Library created the DéambUL mobile app. It's an original way for the community to get to know its artistic treasures and take part in Québec City's vibrant cultural scene.
Discover DéambUL
5 / 8
A trainer in your living room
Two qualified trainers with an appetite for action took it upon themselves to offer online fitness and yoga classes to some 15,000 PEPS members during the lockdown. The initiative was a way to stay in contact with the community and encourage them to stay active. The first sessions were so popular that they paved the way for other similar activities.
See the PEPS virtual activity lineup
6 / 8
An inspiring internship
Thanks in part to the generosity of donors, soprano Jessica Latouche was able to participate in the Académie internationale de musique et de danse du Domaine Forget. The two-week internship, which she describes as "simply extraordinary," gave her the chance to hone her craft in an enchanting setting as inspiring as it is peaceful.
Read the article
7 / 8
Laboratories that make a difference
Thanks to the culture of giving at Université Laval, future dentists have access to ultramodern labs. David Lafortune-Brunet, a fourth-year dentistry student, says that this state-of-the-art preclinical environment where students can work on pretend patients makes the learning environment that much "more stimulating and enjoyable."
8 / 8
The future of the rural hospital
A living health laboratory in Charlevoix is making it possible to solve today's problems and imagine the rural hospital of tomorrow. Professor and physician Richard Fleet oversees a team of students who listen to the population's needs and seek out innovative solutions to promote sustainable health in rural areas.
Read the article
Engagement
Members of the UL community are deeply committed to the big issues facing society and the world. Through innovation. Through a courageous approach that is sincere, sustainable, and community-focused. Read on for remarkable examples of what Université Laval's dedicated and hard-working ambassadors are doing for the benefit of the community at large.
1 / 8
Joining forces with UniC
All around the world, the student community is mobilizing in the fight against climate change. The launch of the International Student Network on Climate – UniC reflects their desire to join forces and share good ideas. The network, the first of its kind in the global academic community, is currently planning the first UniC Summit in July 2021.
Read the article
2 / 8
Reaching out
Well-known activist Michèle Audette was named senior advisor on indigenous reconciliation and education. This new position was created as a way to reach out to Indigenous communities. The goal is to forge and strengthen ties, adapt educational offerings, and help Indigenous students succeed.
Read the article
3 / 8
Drug combinations
Taking multiple drugs at the same time makes calculating the benefits and disadvantages of medications very complicated. A team of 14 researchers is using artificial intelligence to gain a better understanding of this issue. The new drug combinations that emerge will be aimed at improving the overall health of seniors.
Read the article
4 / 8
Understanding resistance to health guidelines
Using artificial intelligence, researcher Ève Dubé analyzed thousands of social media comments in real time during the COVID-19 pandemic. Her study aims to gain insight into why some people resist following public health recommendations and find ways to counter online disinformation.
Read the article
5 / 8
Preparing for the end of the crisis
Some 450 people took part in the 7 free webinars in the Catalyse series presented in cooperation with Le Soleil. With Québec in lockdown and facing economic uncertainty, members of the UL faculty put their expertise to work for the community to prepare for the end of the crisis, addressing issues such as telework, psychological health, kickstarting sales, and responsible communication.
Browse the webinars
6 / 8
Keeping an eye on energy consumption
A big team is mobilizing to achieve ambitious targets for reducing energy consumption on campus. Staff and students are working together to continuously monitor our energy consumption. Their watchful eyes are helping us find and implement solutions as soon as issues are identified.
7 / 8
Delving into heritage
The artifacts from the Cartier-Roberval archeological site in Québec City will be studied and presented by Unité mixte de recherche (UMR) Capitales et patrimoines. Created by Professor Habib Saidi in partnership with Commission de la capitale nationale du Québec, this multidisciplinary joint research unit will help meet regional needs and promote heritage awareness among the population.
Read the article
8 / 8
Encouraging people to give back
A firm believer in the potential of altruism and philanthropy, Université Laval has launched a new social engagement vision. The goal is to shine a light on community members who are already giving back and inspire others find new ways to do their part. The vision can help nurture efforts to rebuild after the pandemic.
Read the article
Excellence
Efficient, modern, and network driven, Université Laval pursues excellence in all aspects of its mission. We invite top talents to pursue their passion and encourage leaders to leave their mark on society. Get to know some of our brightest stars in research and education.
Generous support for ULaval
18,303
Generous donors
$12 million
Awarded in scholarships and bursaries
$12 million
Paid in support of research
See the Foundation's annual report
Recognition
The best in the world. Our personal favourites. Or simply those who inspire us and help us dream. The people on our list hail from a variety of backgrounds. A mix of established leaders and flag bearers for emerging talent, they exemplify the pride of belonging to the Université Laval community.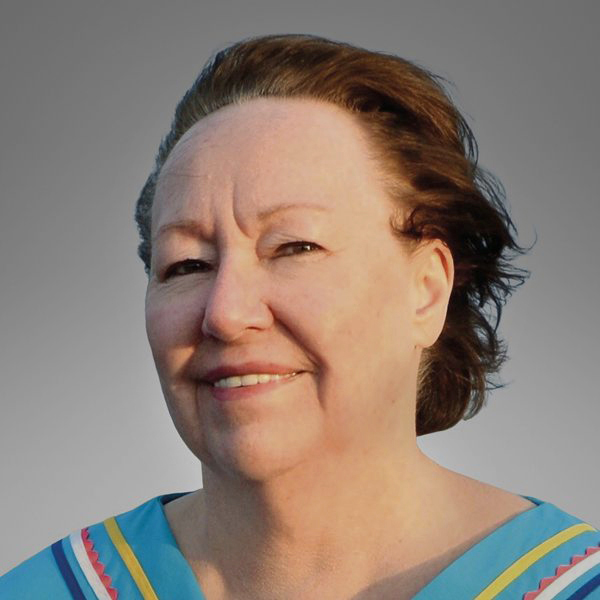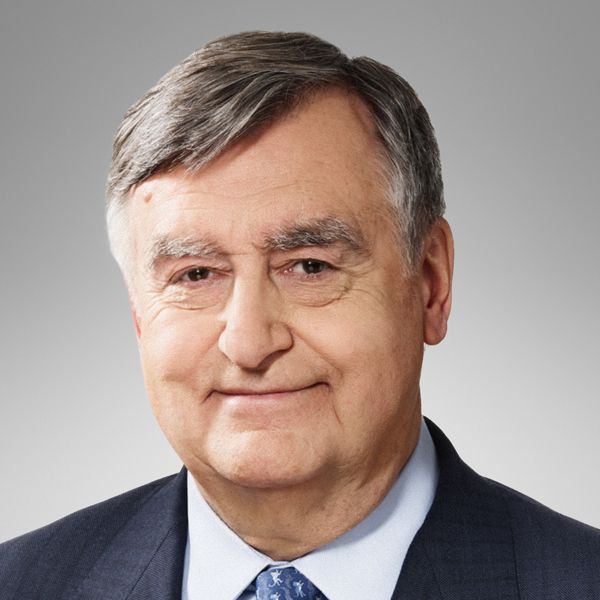 SHEILA WATT-CLOUTIER AND LUCIEN BOUCHARD
She is a dedicated environmentalist and defender of Inuit culture. He is former premier known for his leadership and talent as a mediator. Get acquainted with our ambassadors, the 2020 recipients of an honorary doctorate, the highest distinction awarded by Université Laval.
All 2020 honorary doctorates
People who are transforming our world
As invaluable partners in the University's mission, faithful allies of teaching and research, and standard bearers for generosity, our donors and the people they help remind us every day of the true meaning of philanthropy. Let's get to know some of them.
AIMÉE DIOP
Aimée Diop, who hails from Senegal, brings her passion and human values to the many environment-related projects she has on the go. The master's student in environmental biogeosciences has faced many challenges since moving to Québec in 2019. The grant she received from the COVID emergency fund helped her weather this difficult period and pursue her academic goals.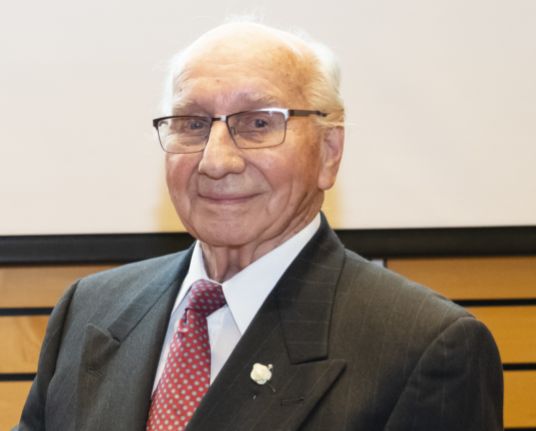 GILBERT TARDIF
At age 93, Gilbert Tardif saw one of the loveliest conference rooms on campus named in his honour. Passionate about wood, he has made Maibec a North American leader in exterior wood siding. For the past 40 years, he has been active in the community and giving back to his alma mater, which is a key player in Québec's forestry sector.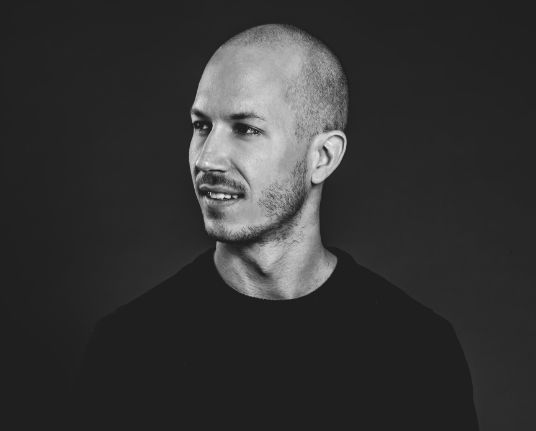 PHILIP OLIGNY
Philip Oligny, a master's student in design, founded Kartus, a business dedicated to helping people with reduced mobility overcome their isolation. The company's state-of-the-art wheelchairs allow people in this community to take part in races and other outdoor activities. The young man gives back to his community by volunteering to help students in pursuing a bachelor's degree in product design.
Taking action for sustainable development
35,211
Number of students registered in sustainable development courses in 2019–2020 
1.7 million
Public transit trips taken with the University bus pass in fall 2019.
0 tons
Net emissions of Scope 1 and Scope 2 GHGs. Zero carbon footprint for five straight years
Contributions to sustainable development objectives
Some benchmarks
Total student body
Université Laval is home to Québec's 2nd largest student community, which grew by nearly 5% in fall 2020, despite COVID-19.
Diplomas and certificates awarded
Université Laval is among Canada's leading universities for the number of diplomas and certificates awarded. More than 80% of students who start a bachelor's degree complete their program, meaning we have the 5th highest graduation rate in the country.
Research fund
According to the most recent data, Université Laval ranks 7th among Canadian universities in terms of research revenue.
Cross-sector collaborative publications
Université Laval has one of the highest cross-sector research publication rates among universities in the U15 (Canada's major research universities). Our researchers excel in collaborating with the private, hospital, and government sectors.
Student satisfaction rating
Two North American surveys confirm that students' overall satisfaction with the education offered at Université Laval is higher than the average for other Canadian universities. The most recent Maclean's rating ranks Université Laval first in this regard among U15 universities.
Greenhouse gas emissions
Université Laval, sustainable development leader The first voluntarily carbon neutral university in Canada (2015), STARS gold rating (2019), 11th in North America according to the 2020 Sierra Schools Rankings, and 8th worldwide for its efforts to fight climate change according to the 2020 Times Higher Education Impact Rankings.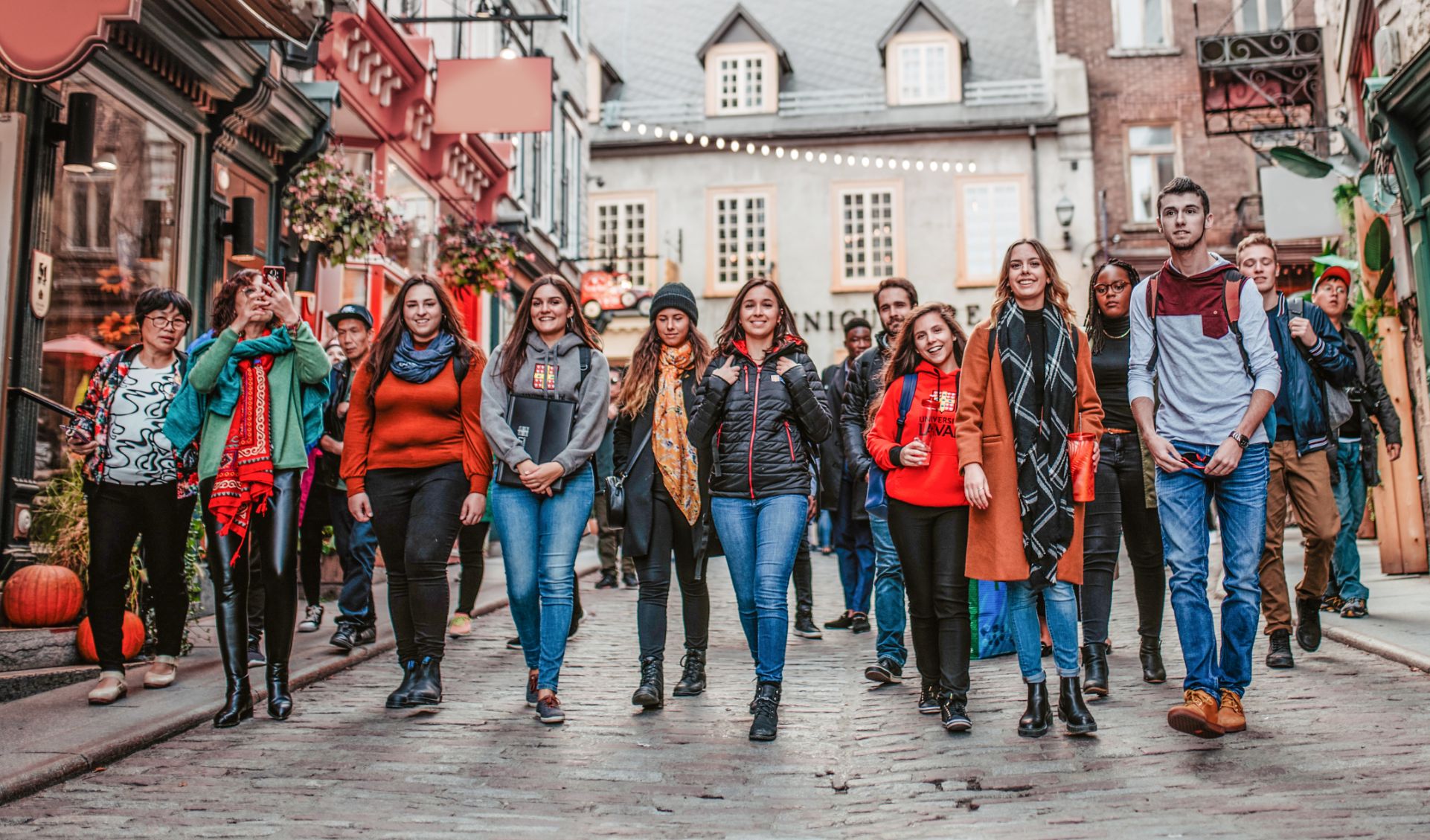 Université Laval created a bold strategic plan to raise our profile and meet the expectations of society and future generations. The University community enthusiastically answered the call. These stories and achievements inspire and motivate us. Our third community report is a reflection of our desire to shine a light on all the talent and knowledge within the University. And it's one more way for us to say thank you.
Financial statements
As a modern, transparent institution, Université Laval makes its financial statements accessible to the entire University community.
Historical results
In recent years, the correlation between disposable income and expenses incurred has been maintained.
Historical investments
The proportion of investments in each category has been maintained, particularly for information technology.
See the full financial statements (PDF)