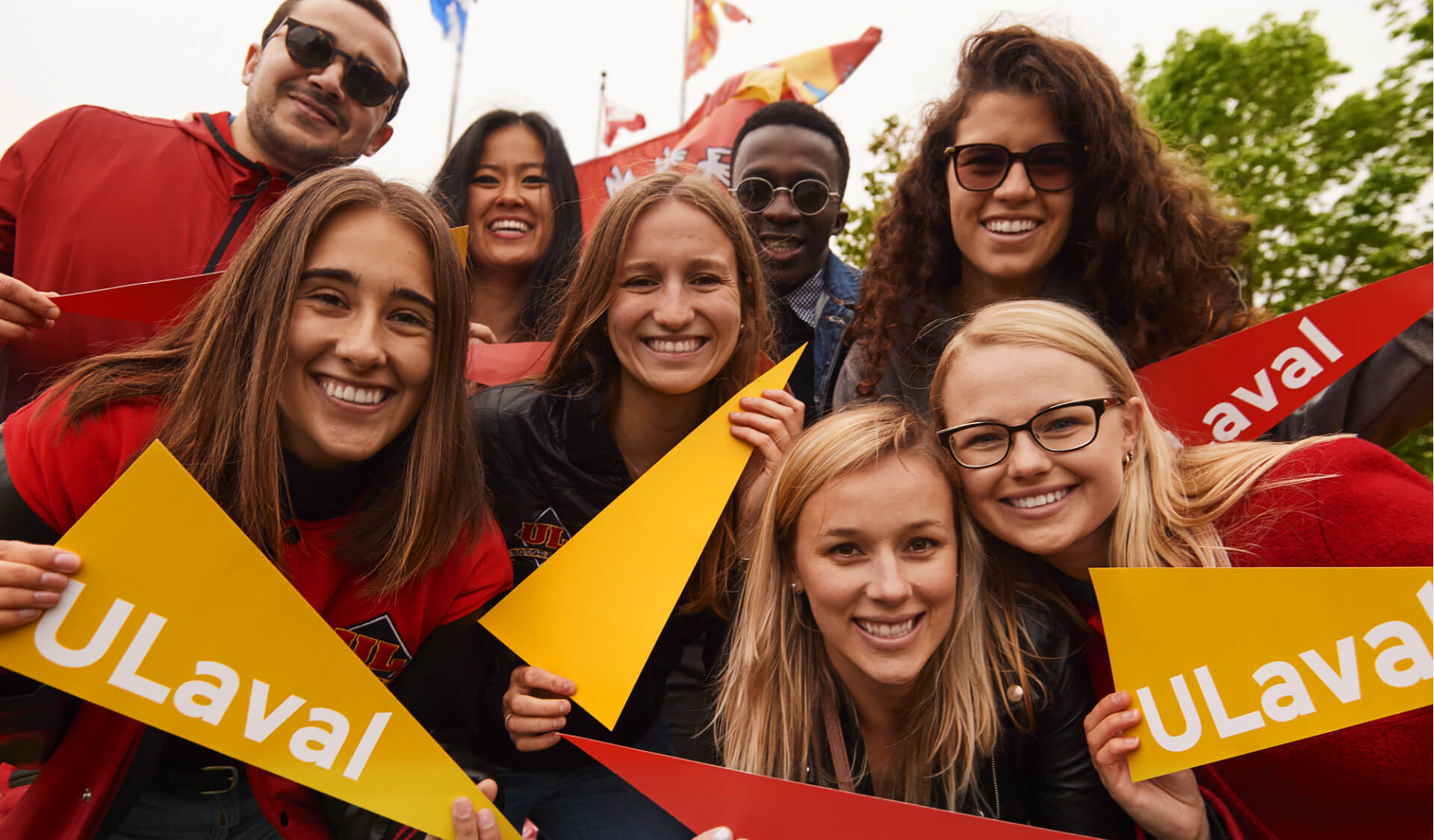 Community Report
Université Laval
Université Laval
Human perspectives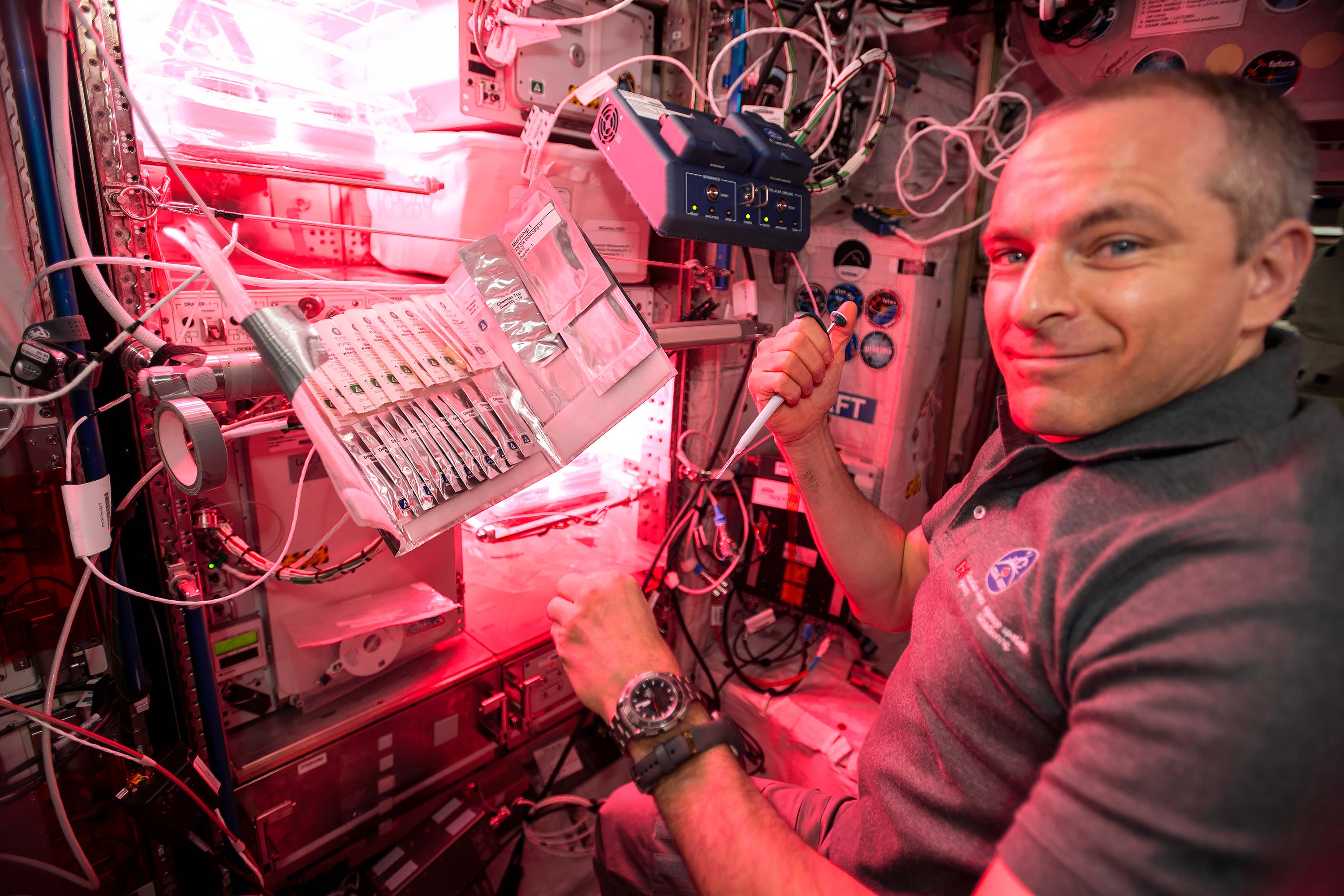 One of our 312,000 graduates
DAVID
SAINT-JACQUES
Doctor and astronaut
Engineer, astrophysicist, family doctor, Canadian Space Agency astronaut in the longest space mission Canada has ever undertaken—and proud graduate of the Faculty of Medicine.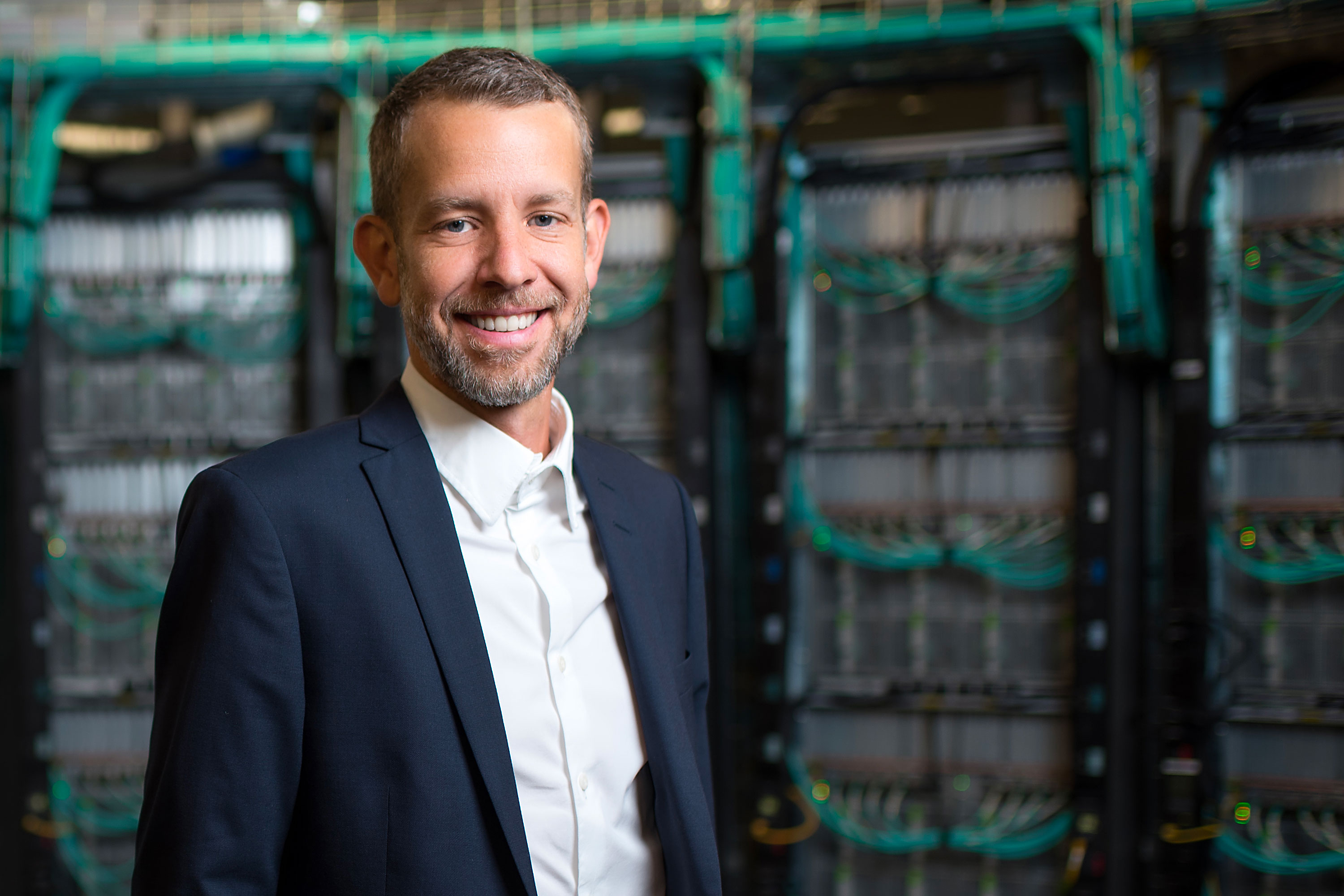 One of our 1,600 Université Laval professors
MARC
BRISSON
Dedicated professor and researcher
A specialist in the dynamics of infectious disease transmission, he worked with a research group to validate the effectiveness of a human papillomavirus (HPV) vaccine among the population. A professor committed to the well-being of society in light of global challenges to public health.
«Université Laval runs in my family. My father and grandfather are professors emeriti. My training in actuarial science and epidemiology gave me a solid, competitive foundation to launch my career. What's more, the high-quality education offered at UL makes it a great source of outstanding candidates.»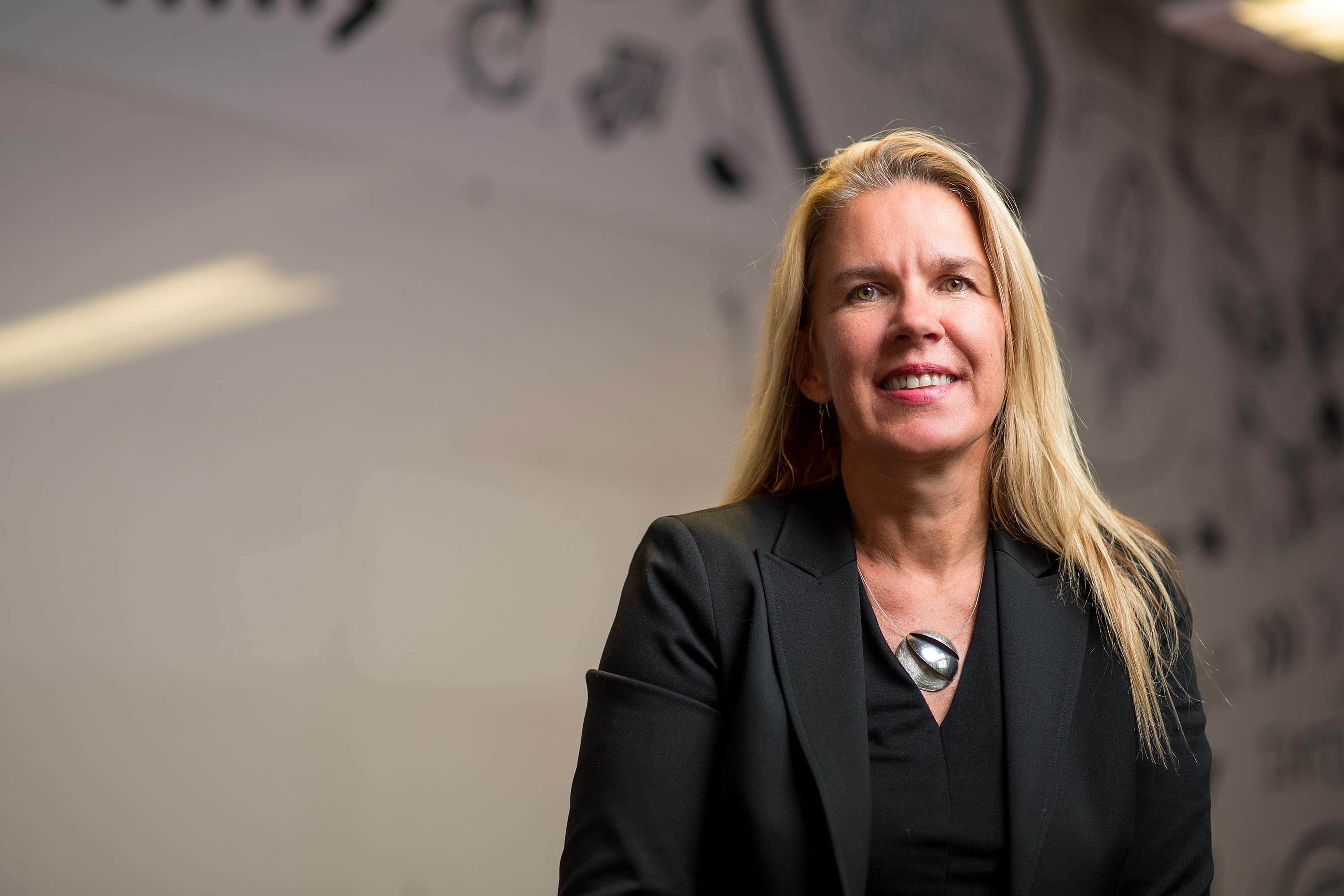 One of our 43,000 students
SONJA
BEHMEL
inspirational student
Holder of a doctorate in spatial planning and regional development and listed on the Honour Roll, the driving force behind her own business, WaterShed Monitoring, and an Enactus Canada champion entrepreneur.
«The unwavering confidence of my professors and remarkable support from Université Laval motivated and inspired me to develop and market Enki®, a unique system that decompartmentalizes the management of water quality data, from spring to faucet.»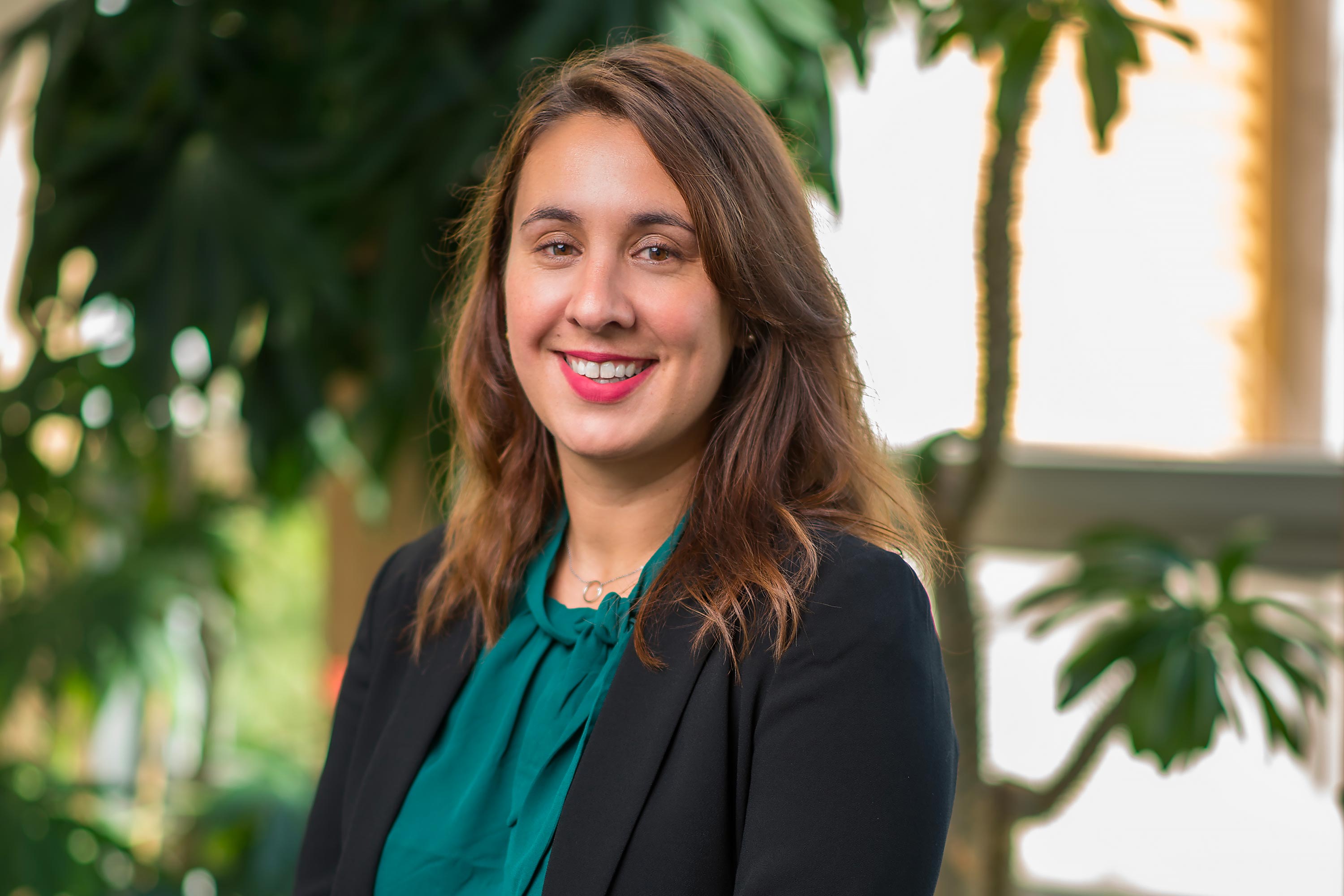 One of several thousand top researchers
VÉRONIC
LANDRY
innovative professor
A 40 Under 40 Woodworking Network honoree for her groundbreaking strides in North America's forestry industry, a sector traditionally dominated by men. Her research is improving the quality and competitiveness of wood products.
«Université Laval and the Faculty of Forestry, Geography and Geomatics are recognized experts in partner research. That means I can train the leaders of tomorrow by creating research projects with a strong emphasis on in-the-field experience.»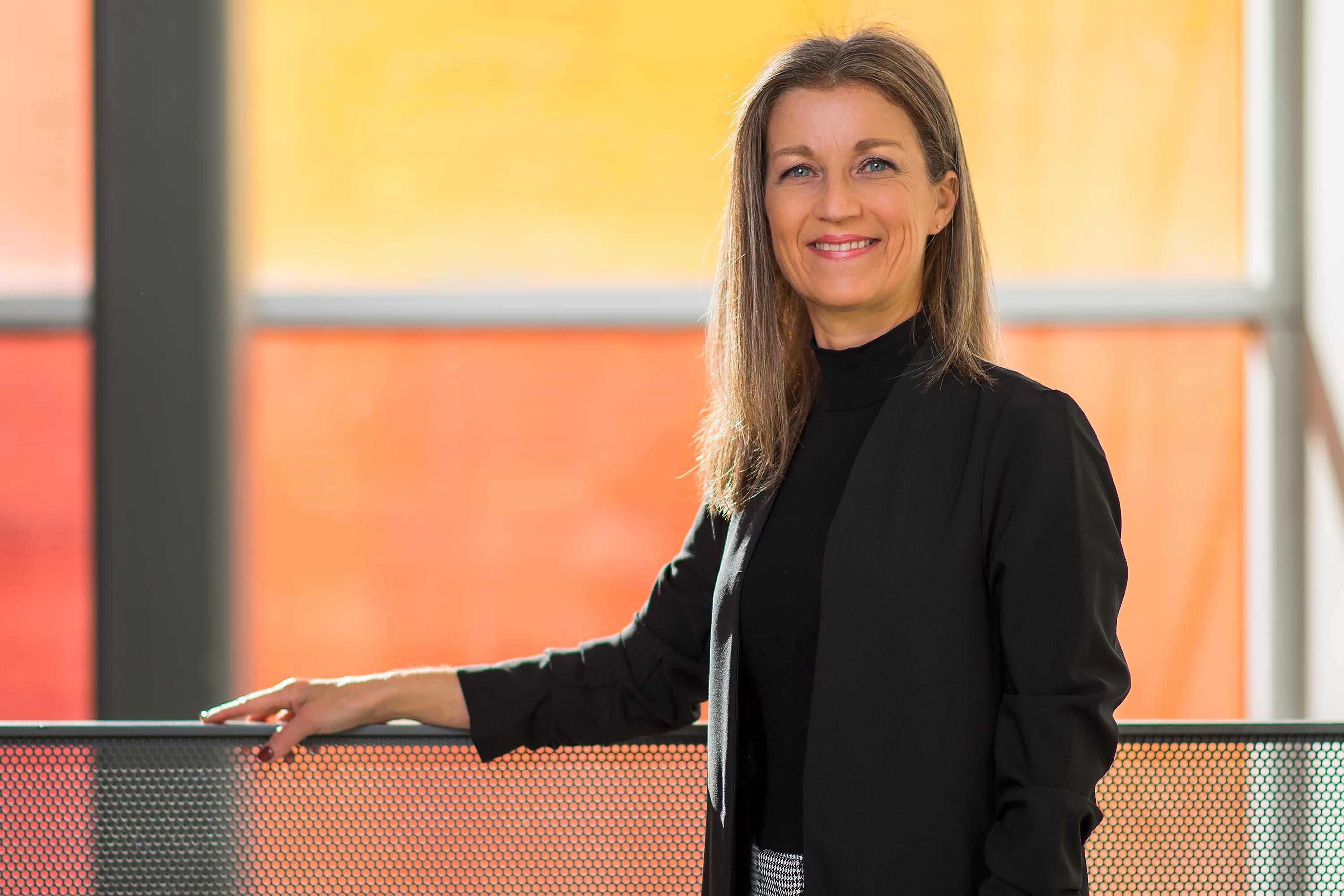 One of our 10,000 members of staff
MANON
PELLERIN
an employee who gives back
As a champion of public health and prevention, and to make the University more attractive, Manon donated to the UL fundraising campaign.
«This year I got together with my co-workers, and we pooled our donations to create a scholarship for a student pursuing an undergraduate pharmacy degree. We're immensely proud to belong to a community that supports success!»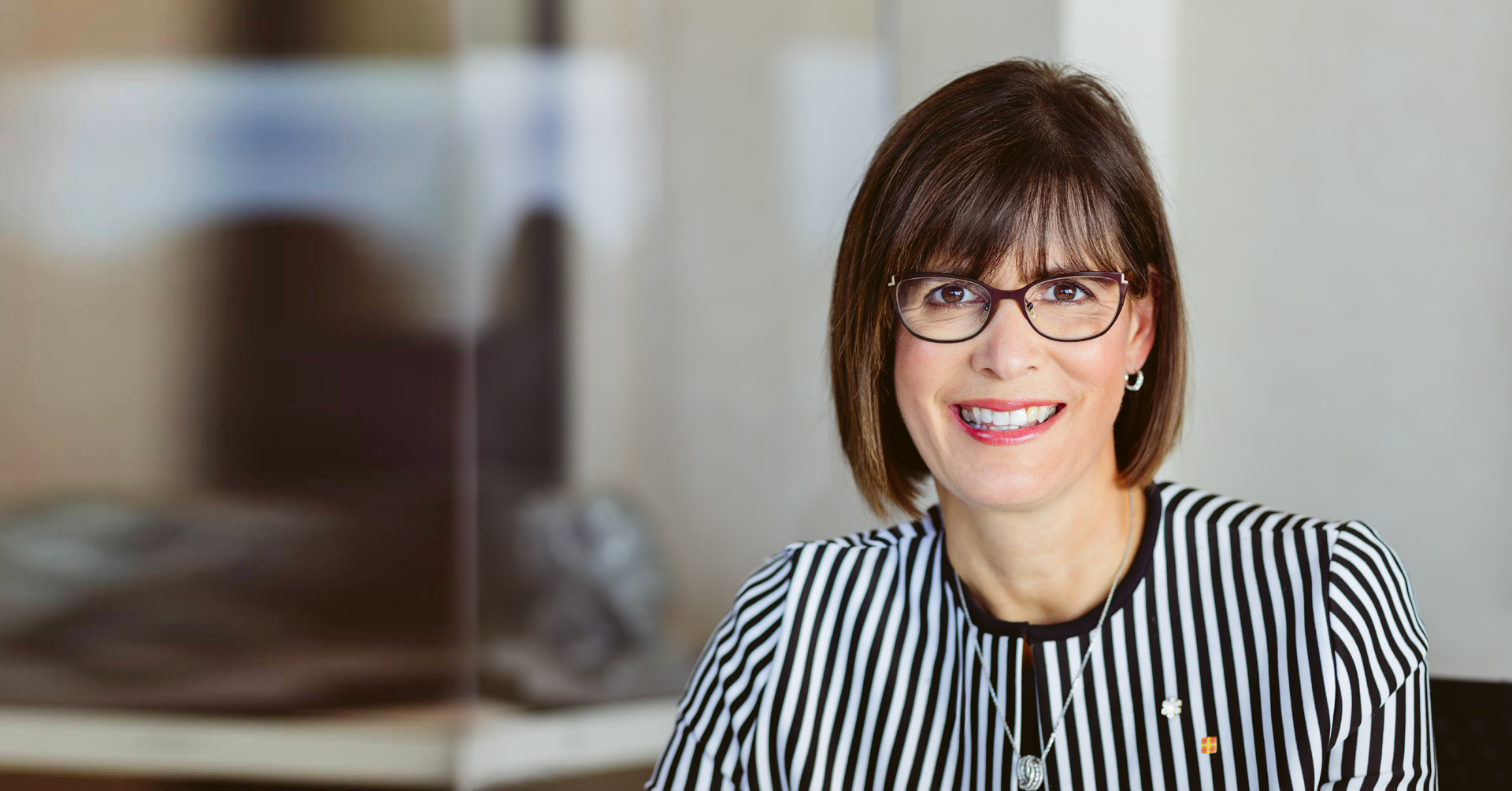 Université Laval
Pride that inspires
Vibrant, dynamic, and innovative. Our university community really shined in 2018–2019. Instructors, researchers, and students alike rose to the challenges of academic life. They expanded our reach and helped us set ourselves apart. Their courage and determination have brought our university a fresh perspective and enhanced our appeal. They are sources of pride and inspiration. Here are their stories.
SOPHIE D'AMOURS
Rector
Only at ULaval
10th
The Rouge et Or football club wins its tenth Vanier Cup, which it took home for the second time at Université Laval's Telus Stadium at PEPS, the biggest sports complex in eastern Canada.
$ 37 millions
To train more rural doctors. The Faculty of Medicine proudly moved forward with a social responsibility initiative to make its doctor of medicine program available to Rimouski and Lévis.
$ 1,5 million
Donated by National Bank to create La Centrale, a responsible entrepreneurship hub with individual, open-plan, and collaborative work spaces for up-and-coming entrepreneurs.
Experience
Projects, internships, simulations, and explorations: Université Laval offers a unique work, research, and study ecosystem with strong community ties and an international focus. Below are some of the remarkable human and innovative achievements that reflect the vital significance of our university community.
1 / 9
Shared knowledge of the North
Institut nordique du Québec (INQ) held its first summer school to help young researchers get ready for field work in the North. Over the course of five days participants benefited from knowledge shared by 22 researchers and 11 mentors. Researchers and representatives from four northern Québec nations (Cree, Innu, Inuit, and Naskapi) joined the Cree Nation Government and Société du plan Nord in a workshop on Indigenous knowledge held in the Cree community of Oujé-Bougoumou.
Read the article
2 / 9
Dreams take on a French accent
Thanks to the "Rêver en français" project, foreign students can now dream in French. This popular initiative was created to meet the growing need for support in learning French of graduate students who are native speakers of English and other languages. Students can attend workshops to help them integrate into the francophone community and to make learning French as a second language easier, more affordable, and more flexible.
See what students are saying
3 / 9
A first for Canada in pharmacy
Canada's first short doctoral program in pharmacy is here! Leading to professional diploma in specialized pharmaceutical care with a focus on psychiatry, the initiative sets Université Laval apart as a leader in pharmacy and will serve as inspiration for other similar programs on campus.
4 / 9
The expedition of a lifetime, in a canoe
Guillaume Moreau and Nicolas Roulx, students in forestry and geography, and four of their friends spent three months canoeing more than 1,600 km through Nunavik. From Schefferville to Nain, a small Inuit village in Newfoundland and Labrador, they explored breathtaking, hard-to-reach places all in the name of science. The samples they collected from rare trees show how the boreal forest is adapting to climate change.
Video of the expedition
5 / 9
The river revealed
Since the time of New France, maritime maps have fascinated explorers, navigators, and hydrographers. Today, visitors to an exhibition at the library and at the Charlevoix Maritime Museum can share that enthusiasm. "Maps Exposed: Five Centuries of Hydrography " shows the St. Lawrence River in a new light. Digital, paper, and augmented-reality maps reveal a body of water that is as fascinating as it is dangerous.
Read the article
6 / 9
A responsible digital shift
Industrial relations professor Lyse Langlois has been named the first director of the new International Observatory on the Societal Impacts of Artificial Intelligence and Digital Technologies. A sizeable challenge on a issue that is making waves across the globe. Based on campus, the observatory brings together over 160 researchers from 18 higher education institutions, including 44 from Université Laval. Engaged leadership.
Read the article
7 / 9
Creating an EDI culture
The University has made a pledge to reinforce its culture of equality, diversity, and inclusion (EDI), and is a proud signatory of the Dimensions Charter. UL is the only Québec university selected to participate in Dimensions, a pilot project spearheaded by Canadian research funding agencies. The University encourages everyone on campus to celebrate diversity in all its forms and is moving forward with initiatives to bolster the EDI culture.
Read the article
8 / 9
Court hearings on campus
Law is taking a new direction on the Université Laval campus. Two days of Superior Court of Québec hearings were held at the Charles-De Koninck Building, in a room with all the state-of-the-art facilities required by today's law industry. The experience was a success and will soon be repeated with other courts and legal partners.
Read the article
9 / 9
Global partnership on artificial intelligence
An emerging discipline, forward-looking projects, and influential partners. Université Côte d'Azur, the Sophia Antipolis Urban Community, and the Alpes-Maritimes Department have entered into a special partnership to address artificial intelligence issues. The perfect alliance for conducting responsible research and delivering joint training.
Read the article
Engagement
Members of the UL community are deeply committed to the big issues facing society and the world. Through innovation. Through a courageous approach that is sincere, sustainable, and community-focused. Read on for remarkable examples of what Université Laval's dedicated and hard-working ambassadors are doing for the benefit of the community at large.
1 / 9
A university student pass for sustainable mobility
The long-awaited University Student Pass (USP) has been rolled out, and with 27,000 students signed up, it's a big hit. The USP gives students unlimited access to public transit in Québec City and Lévis and has the potential to transform sustainable mobility services in the area.
Read the article
2 / 9
For better mental health in pharmacy
Members of the Faculty of Pharmacy are taking action to support students in psychological distress. The 100%-student-led PHAre Committee offers mutual assistance, mentorship, and someone to talk to. Through a range of activities, the initiative promotes mental health and better time management.
3 / 9
Party at the PEPS
A December highlight, PEPS-Ô-FÊTES is an increasingly popular event that brings the community together for family fun at this slow time of year. More than 5,000 people descended on the otherwise underused PEPS facilities over the holidays, making good use of the climbing walls, recreational swimming pools, trampolines, ping pong tables, dance studios, and inflatables for the little ones.
4 / 9
Sustainable energy innovation
Université Laval has partnered with Énergir to become the first educational institution in Québec to use renewable natural gas for district heating. With this innovative energy solution, renewable natural gas will account for 8% of UL's annual gas use and will result in lower greenhouse gas emissions.
Read the press release
5 / 9
A culture of recognition
A student, a hands-on training instructor, professors, executives, a lecturer, professionals, a support staffer, a research professional, and a department head. Sixteen people with different backgrounds working towards the same goal: to safeguard and strengthen the culture of recognition and boost the visibility and sense of pride of everyone who is doing their bit on campus. The group developed a recognition program and earlier this year held the first Recondition Week, featuring presentations, panel discussions, tours, and social activities.
Visit the UL Recognition page
6 / 9
Sharing the love of reading
Education professor Marion Sauvaire launched "Lire Ensemble" (Reading Together) to promote the reading of French-language books for children among immigrant families in Québec City. Some thirty families from five continents took part in workshops intended to inspire a love of reading in their children and to help parents come up with effective strategies. The children were introduced to some of the best children's literature from Québec and beyond.
Visit the Lire Ensemble website
7 / 9
An academy for the digital challenge
In cooperation with Secrétariat du Conseil du trésor, Académie de la transformation numérique (ATN) has become a key Québec government partner for training civil servants. The academy offers dozens of modular training sessions adapted to the needs of today's organizations as they face the massive shift to digital. Sessions are also available for private companies.
Visit the ATN website
8 / 9
BALEIN'eau, entrepreneurship done right
Charlotte Lemieux-Bourque, a doctoral student in medicine, and André Wall, a master's student in physiotherapy, founded BALEIN'eau to provide swimming classes for young people with functional limitations. The non-profit organization has won numerous accolades for successfully using student entrepreneurship to help physically disabled youth.
Read the article
9 / 9
A world leader in climate change
According to the Times Higher Education, Université Laval ranks fourth in the world and second in Canada in the effort to fight climate change, attesting to its position as a global leader in sustainable development. The University is ranked 66th out of more than 450 universities in 76 countries for its global impact on society and the world.
Plan to Fight Climate Change
Excellence
Efficient, modern, and network driven, Université Laval pursues excellence in all aspects of its mission. We attract top talent seeking to live out their passion and encourage leaders to leave their mark on society. Get to know some of our brightest stars in research and education.
A world of services
Human, scientific, and technological innovation
The PULSAR sustainable health platform, the only one of its kind in Québec, offers powerful digital tools and customized services for pooling, collecting, sharing, managing, and leveraging data.
A MOOC for more responsible management
The free MOOC on responsible management reached 5,000 people in 70 countries, educating them about the human and environmental aspects of organizations.
Online placement service
The Université Laval Placement Service has gone decidedly digital, with PropULsion, the student job management portal now shared with cégeps, and the Élo online mentoring app.
Recognition
The best in the world. Our personal favourites. Or simply those who inspire us and help us dream. These people from all different backgrounds, whether established leaders or flag bearers for emerging talent, exemplify the pride of belonging to the Université Laval community.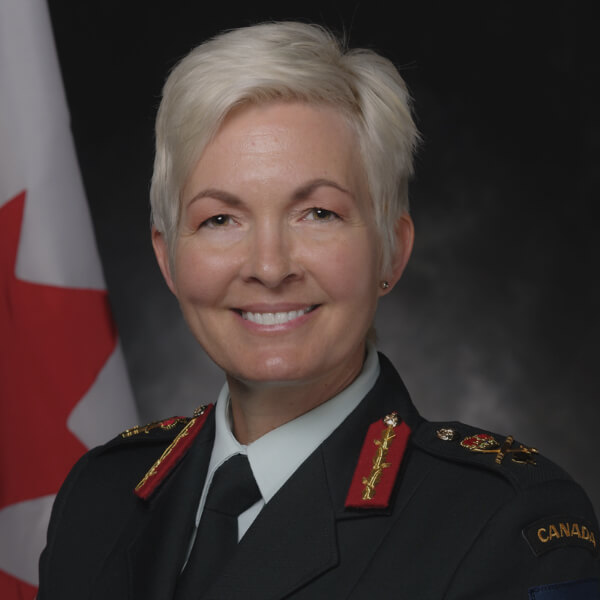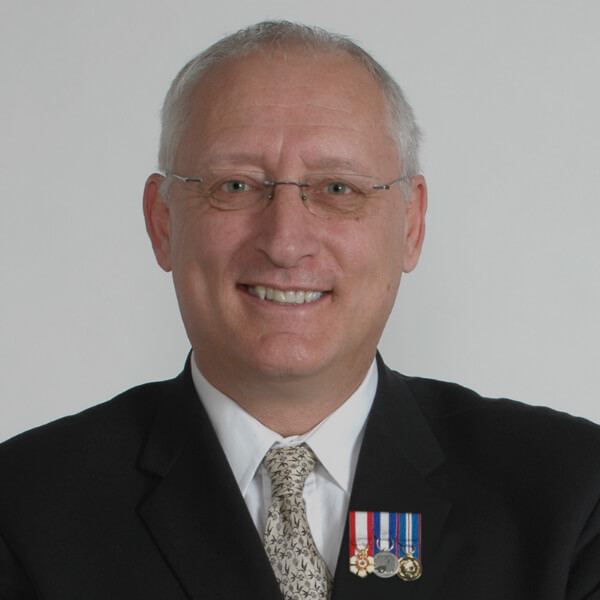 JENNIE CARIGNAN – BERNARD VOYER
A leader who influenced the history of the Canadian armed forces, an inspirational northern explorer and gifted communicator—discover our ambassadors with honorary doctorates, the highest distinction awarded by Université Laval.
All 2019 honorary doctorates
People helping people
PValuable partners in the University's mission, faithful teaching and research allies, and standard bearers for generosity—a word about our donors and the recipients who reminds us everyday about the true meaning of philanthropy.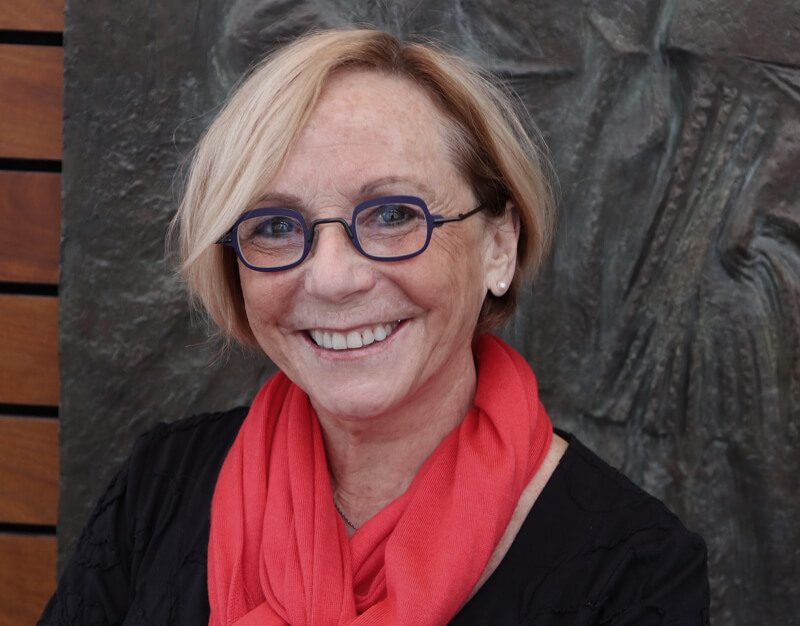 YOLANDE DUBÉ
A reflection on death
Professor and ophthalmology surgeon Yoland Dubé made a planned gift to support students interested in projects with the Institute of Applied Ethics, such as medically assisted suicide or the study of how death is perceived in the new media age.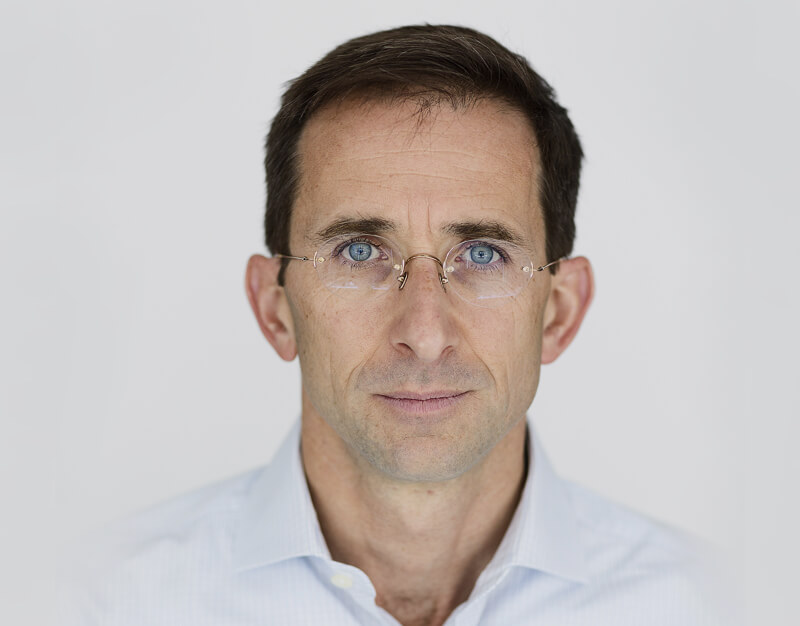 CHARLES BRINDAMOUR
Artificial intelligence philanthropist
An actuarial science graduate and chief executive of Intact Financial Corporation, Charles Brindamour believes that big data and artificial intelligence will make it easier to manage the risks associated with climate change. Already one of Les Cent-Associés, he has made a new pledge of $1 million to create a scholarship program for this research discipline.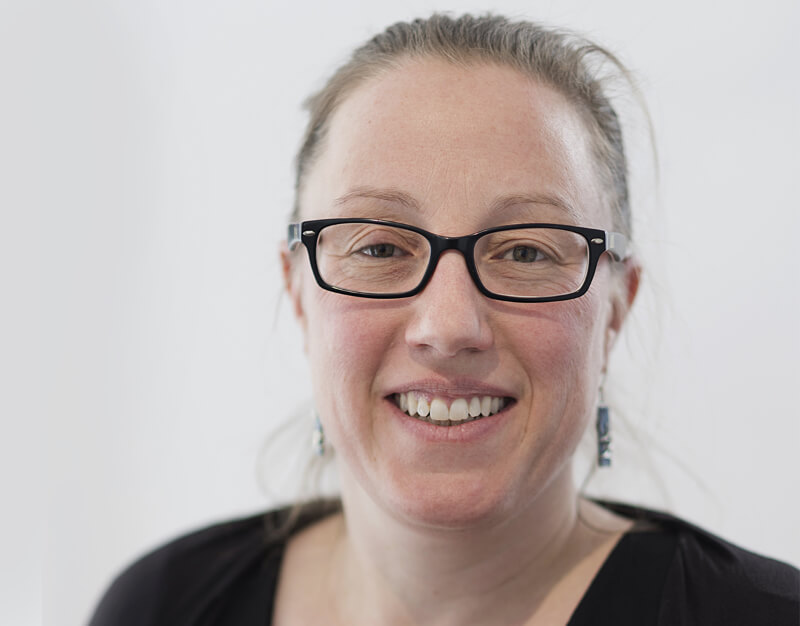 ISABELLE TÊTU
Helping the most vulnerable
A well-known graduate and humanist, Isabelle Têtu helped create the SABSA community cooperative. Day in and day out, the clinic makes a difference in the lives of those who are vulnerable and outcast and who cannot easily access health care.
About Isabelle Têtu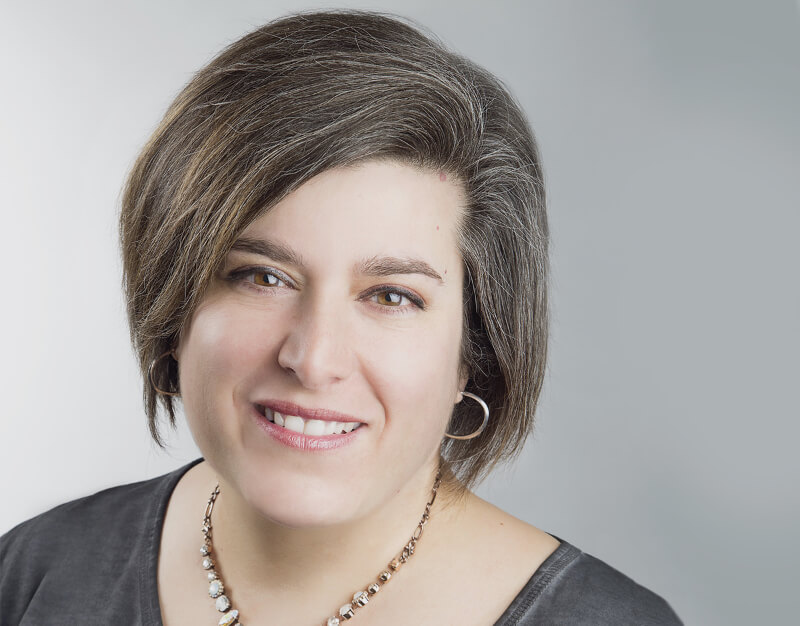 ANNE-MARIE PINARD
Relieving pain
Thanks to a generous gift from MEDISCA, Anne-Marie Pinard heads the Educational Leadership Chair on chronic pain. She is making strides to prevent and treat chronic pain, which affects one in five people in Québec.
Read the announcement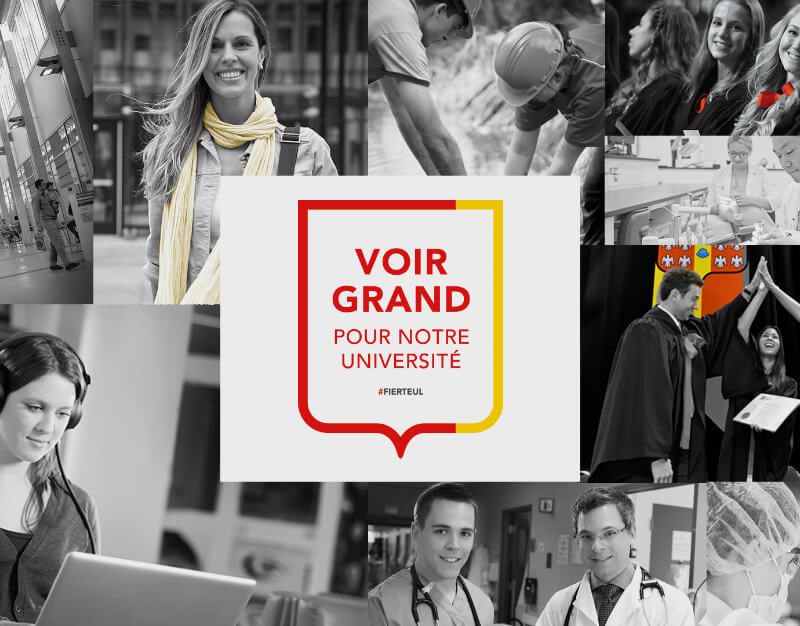 3,800 ACTS OF GENEROSITY
Once again, the university community has understood the big picture. The 3,800 donations to the University's Community campaign raised $2.5 million for students and active and retired staff. This tremendous generosity has a meaningful impact on student success and on funding for research and teaching.
Visit the 2019 campaign page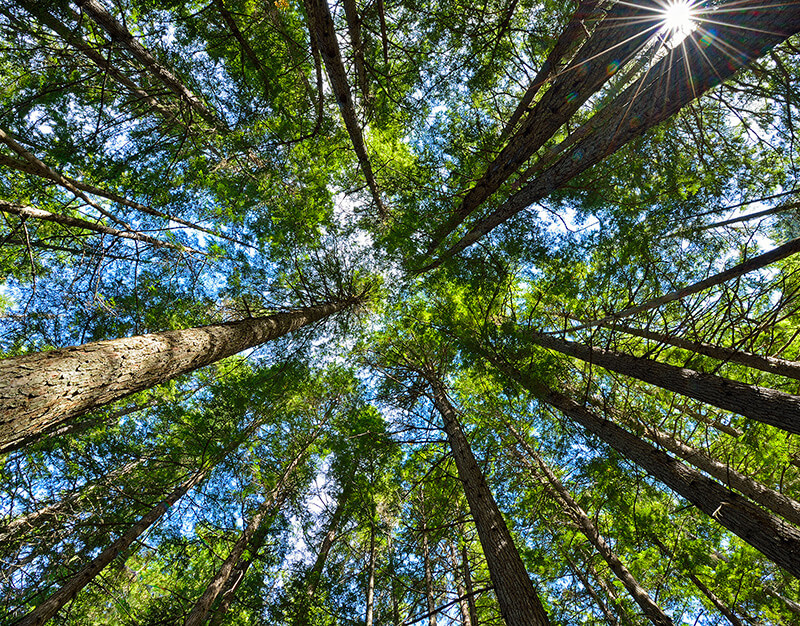 A MAJOR CONTRIBUTION TO FORESTRY RESEARCH
FPInnovations, a world-class private not-for-profit forestry research centre, provides tangible support for teaching and research by sharing scientific equipment and infrastructure with the University, in addition to a $500,000 gift to the Foundation. A worthwhile initiative that fosters innovation in wood and forestry science.
Read the press release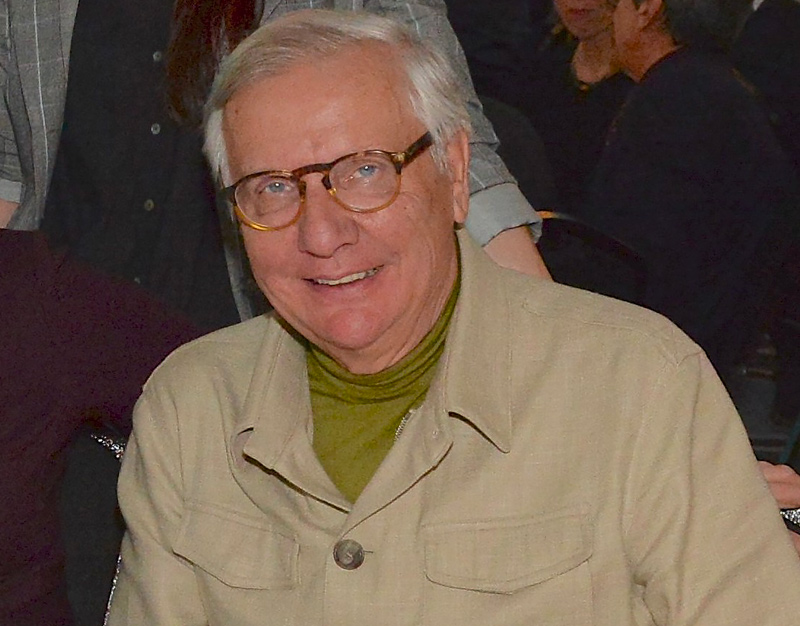 CARMAND NORMAND
Expanding the University's reach
A seasoned manager and prominent bond fund visionary, Carmand Normand is a respected figure in finance. In addition to a very generous planned gift that made him a member of Les Cent-Associés, he has donated a significant amount to help extend the University's reach in Québec City.
SOME BENCHMARKS
Diplomas and certificates awarded
Université Laval is among Canada's leading universities in terms of the number of diplomas and certificates awarded. More than 80% of undergraduate students earn a diploma, for the sixth highest graduation rate in the country.
Cross-sector, collaborative publications
Université Laval has one of the highest cross-sector research publication rates among universities in the U15 (Canada's major research universities). Our researchers achieve excellence in collaboration with the private, hospital, and government sectors.
Student body with international experience
Université Laval welcomed 21% of Québec students awarded scholarships under the program for international mobility and short stays outside Québec, despite a student population representing only 14% of the total Québec university network.
Proportion of remote, hybrid or HyFlex mode student credits
While maintaining predominantly classroom-based education activities on campus, nearly a quarter of Université Laval's student credits were awarded in a "flexible format", either remotely, in hybrid or HyFlex mode.
Greenhouse gas reduction
The first voluntarily carbon neutral university in Canada, Université Laval is known as a model living environment. The 2016 renewal of the university's gold rating under the STARS program demonstrates its commitment to sustainable development.
Student satisfaction rating
Two North American surveys confirm that students' overall satisfaction with the education offered at Université Laval is higher than average among students at Canadian universities.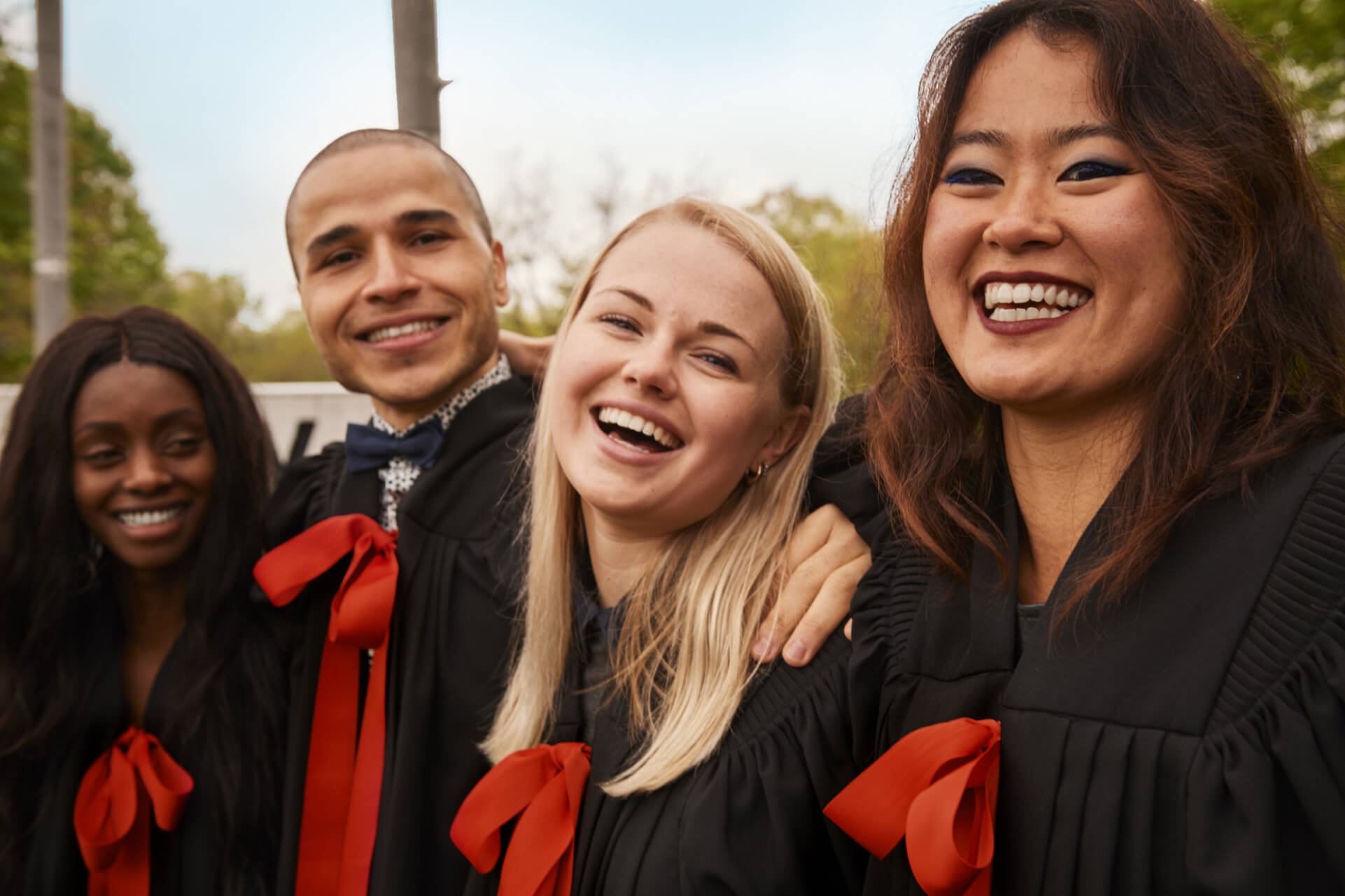 Université Laval created a bold strategic plan to raise our profile and meet the expectations of society and future generations. The University community enthusiastically answered the call. These stories and achievements inspire and motivate us. Our second community report is a reminder of our desire to shine a light on all the talent and knowledge within the University. And it's one more way for us to say thank you.
Financial statements
As a modern, transparent institution, Université Laval makes its financial statements accessible to the entire university community.
Historical results
In recent years, the correlation between disposable income and expenses incurred has been maintained.
Historical investments
The proportion of investments in information technology and infrastructure has increased in recent years.
See the full financial statements