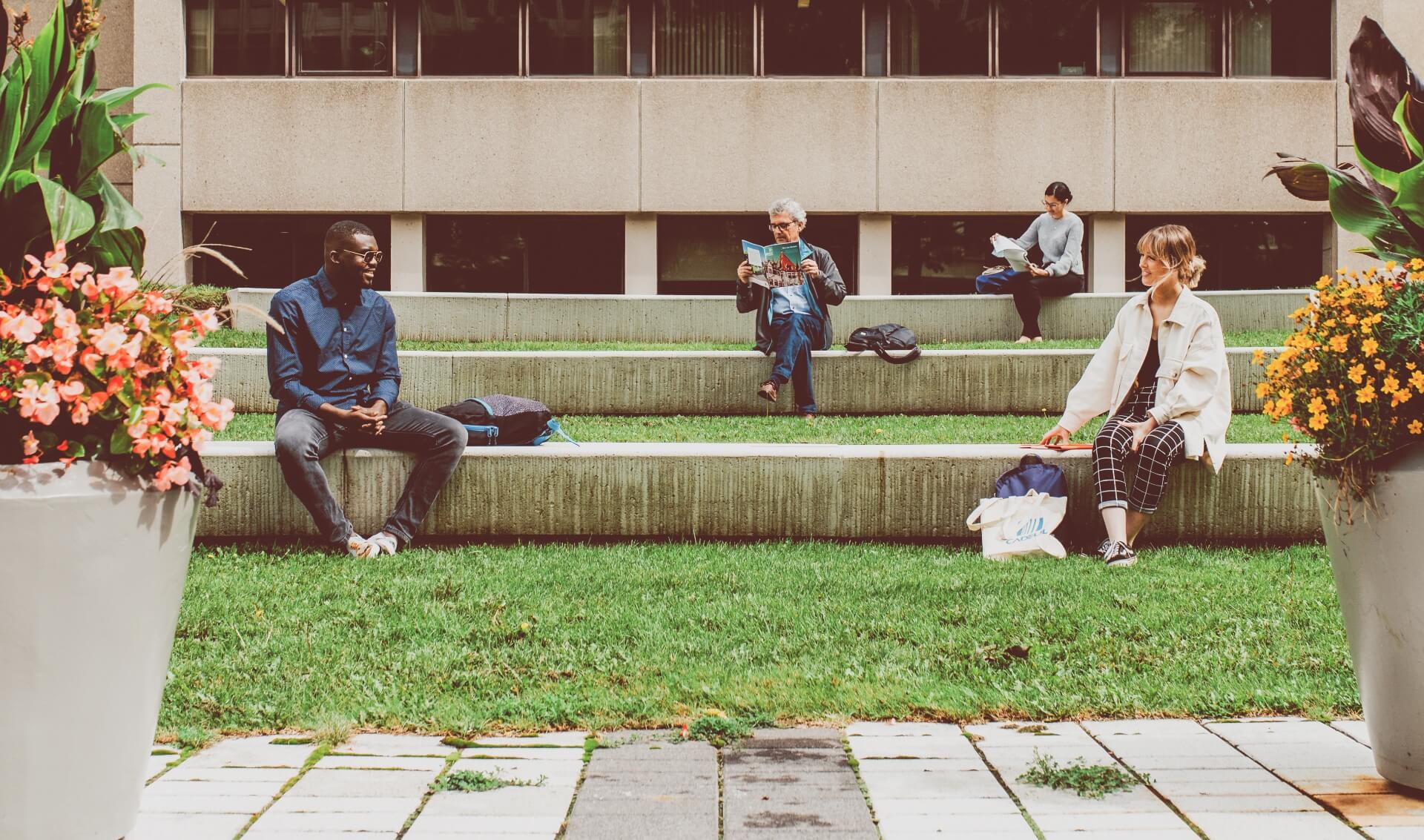 Community Report
Université Laval
Université Laval
Human perspectives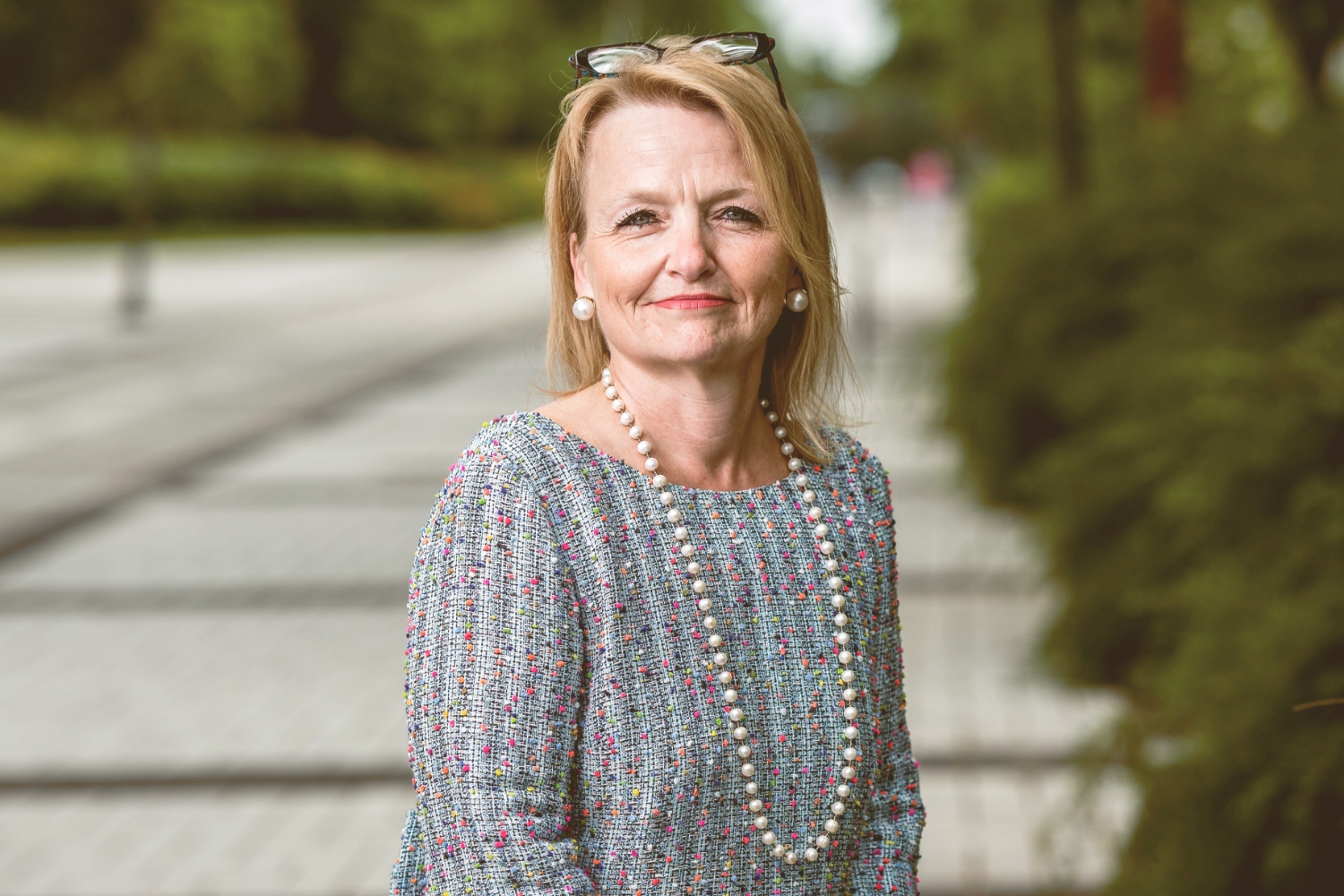 One of our 1,650 professors
«I've always felt l belong at Université Laval. The school gives me a tremendous sense of pride. It's where I came into my own as a professor and researcher and where I found an opportunity to dig deeper, explore further, and push boundaries. It's my happy place!»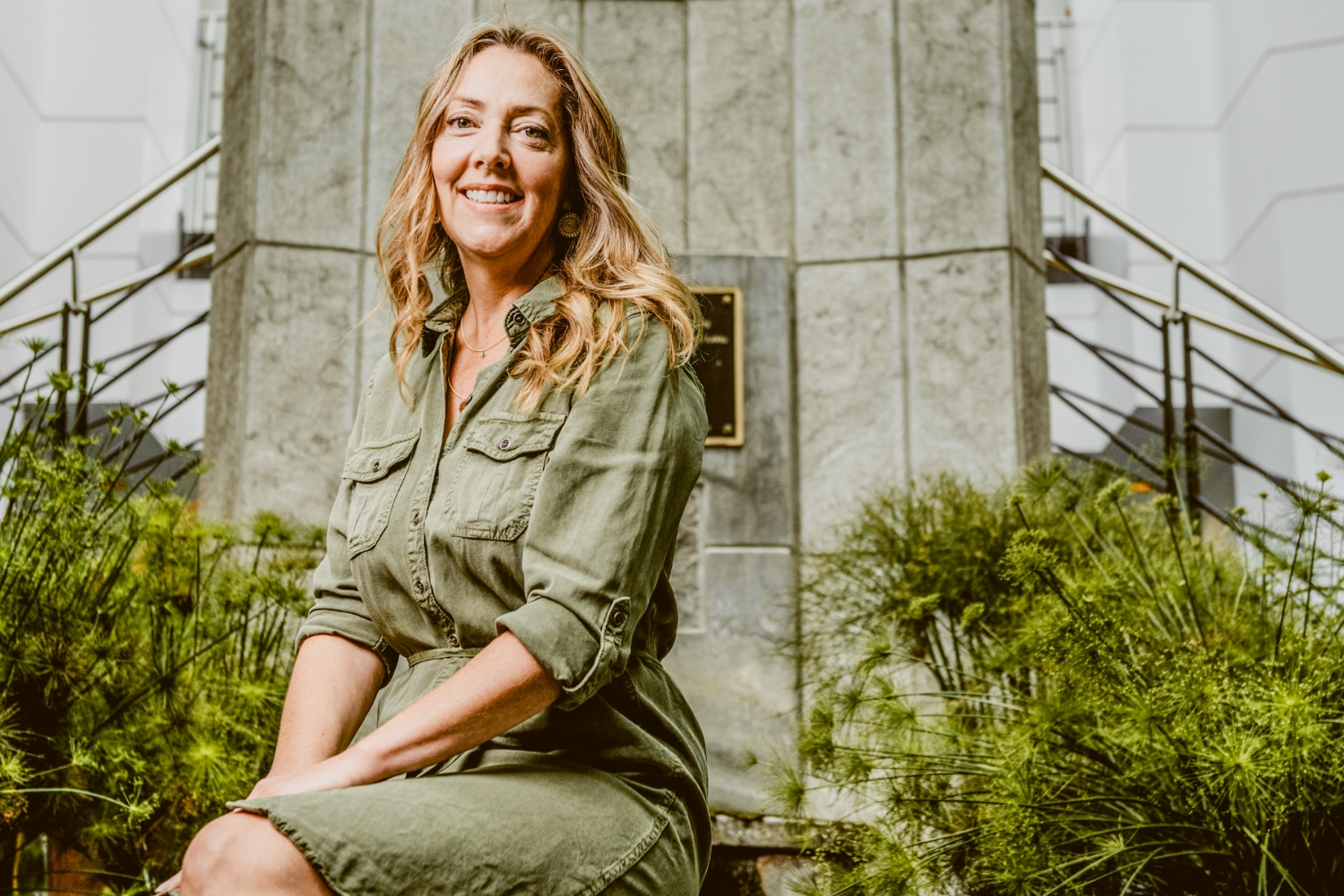 One of our 9,500 staff members
«Université Laval's management philosophy is based on collaboration and innovation. That's how I was able to use my skills to create a groundbreaking project. Now my greatest wish is for this exciting venture to help promote Université Laval far and wide.»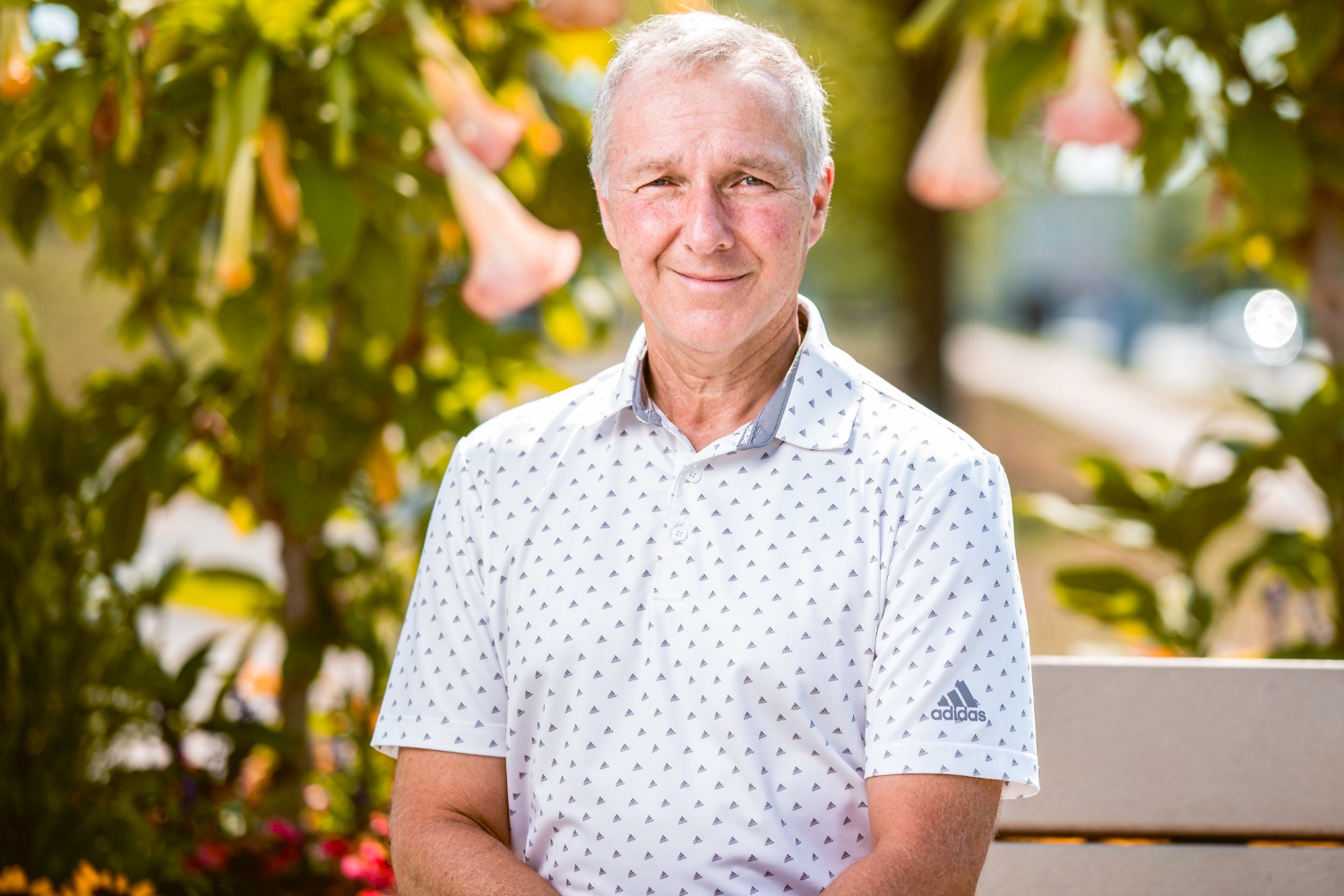 One of our thousands of top researchers
DENIS
LECLERC
Dedicated professor
Infectious disease specialist who took a viral particle from a papaya to develop a COVID-19 vaccine that's easier to store in tropical countries
«For me, Université Laval is ground zero for the discussions and teamwork that have inspired my ideas and creativity, helped me share my passion, and awakened my curiosity. It's a very special place.»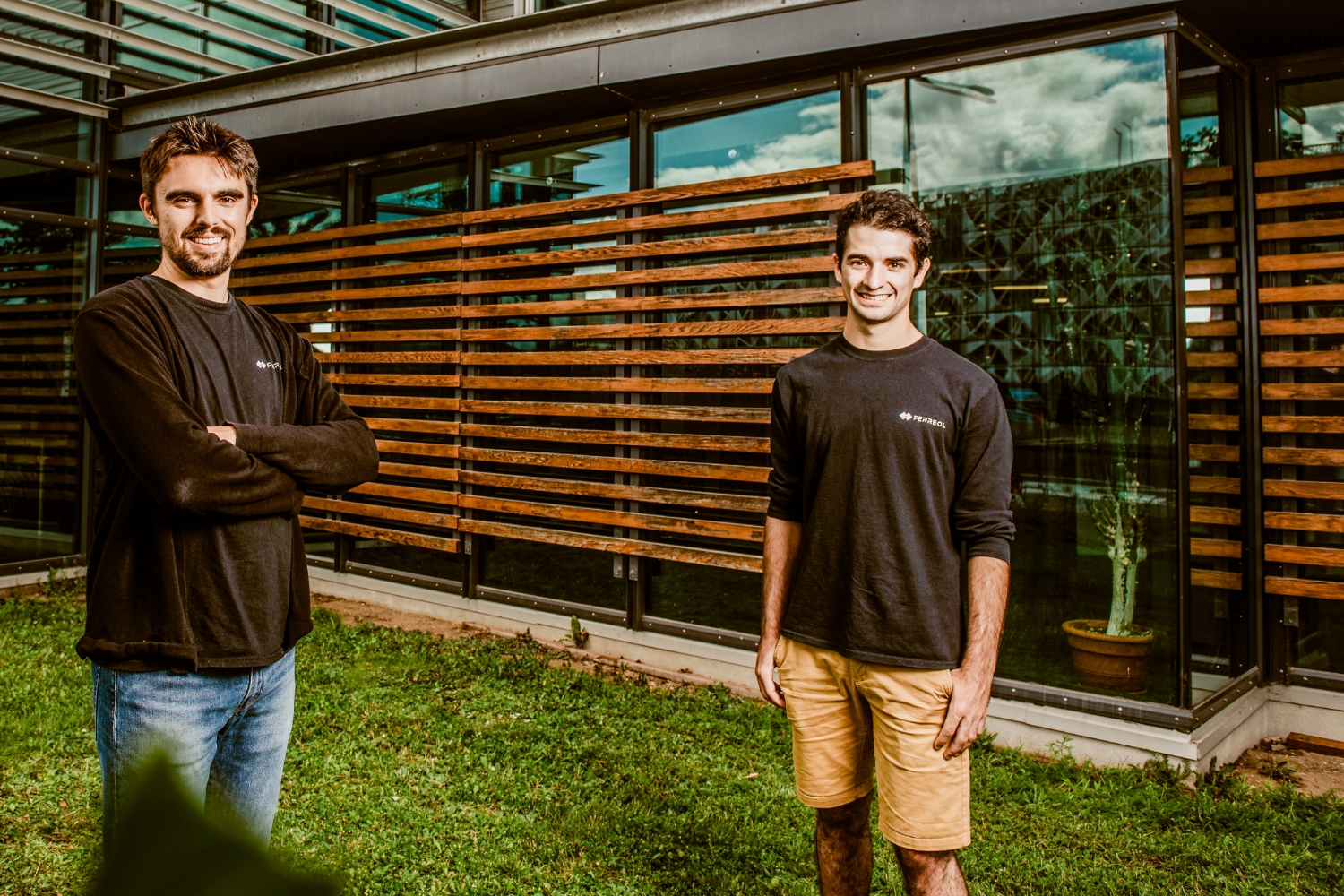 Two of our 55 032 students
JONATHAN AUDET AND
FÉLIX LAPOINTE
Audacious entrepreneurs
Mechanical engineering students and co-founders of Ferreol, a company that sells eco-friendly off-piste skis made from materials sourced in Québec
«Université Laval was the launchpad for developing our expertise in engineering and entrepreneurship. We had everything we needed to get our innovative and environmentally sound business off the ground while we were still students. Without the support of Université Laval, Ferreol would still be at the idea stage!»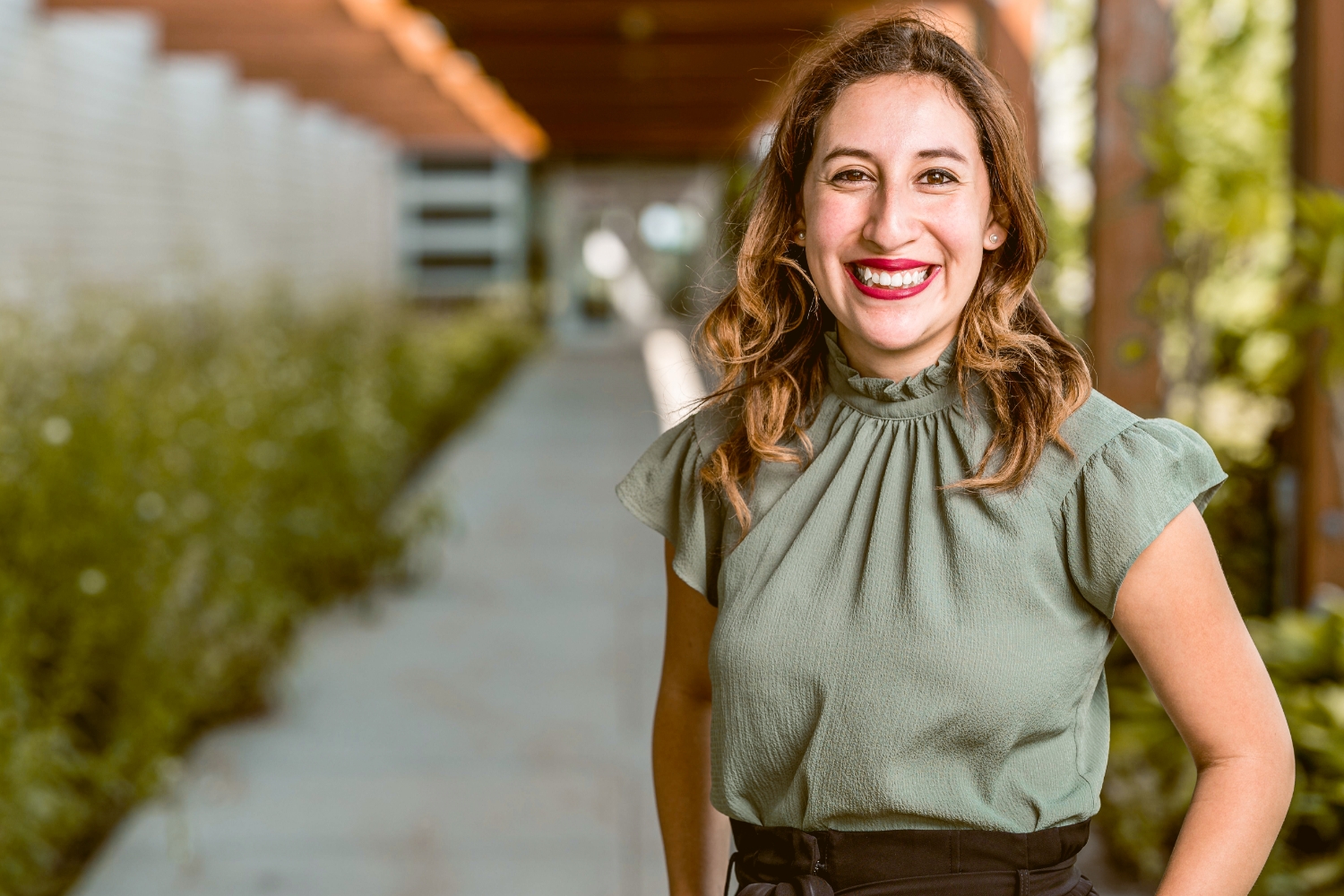 One of our 326 000 graduates
JIMENA
RUIZ ARAGON
Inspirational leader
Industrial relations graduate, community activist, and union representative fighting injustice and gender inequality
«Université Laval is where I took my first steps in social activism. Every day I use the broad set of skills I developed during my program to fight for the rights of the working class and drive social change.»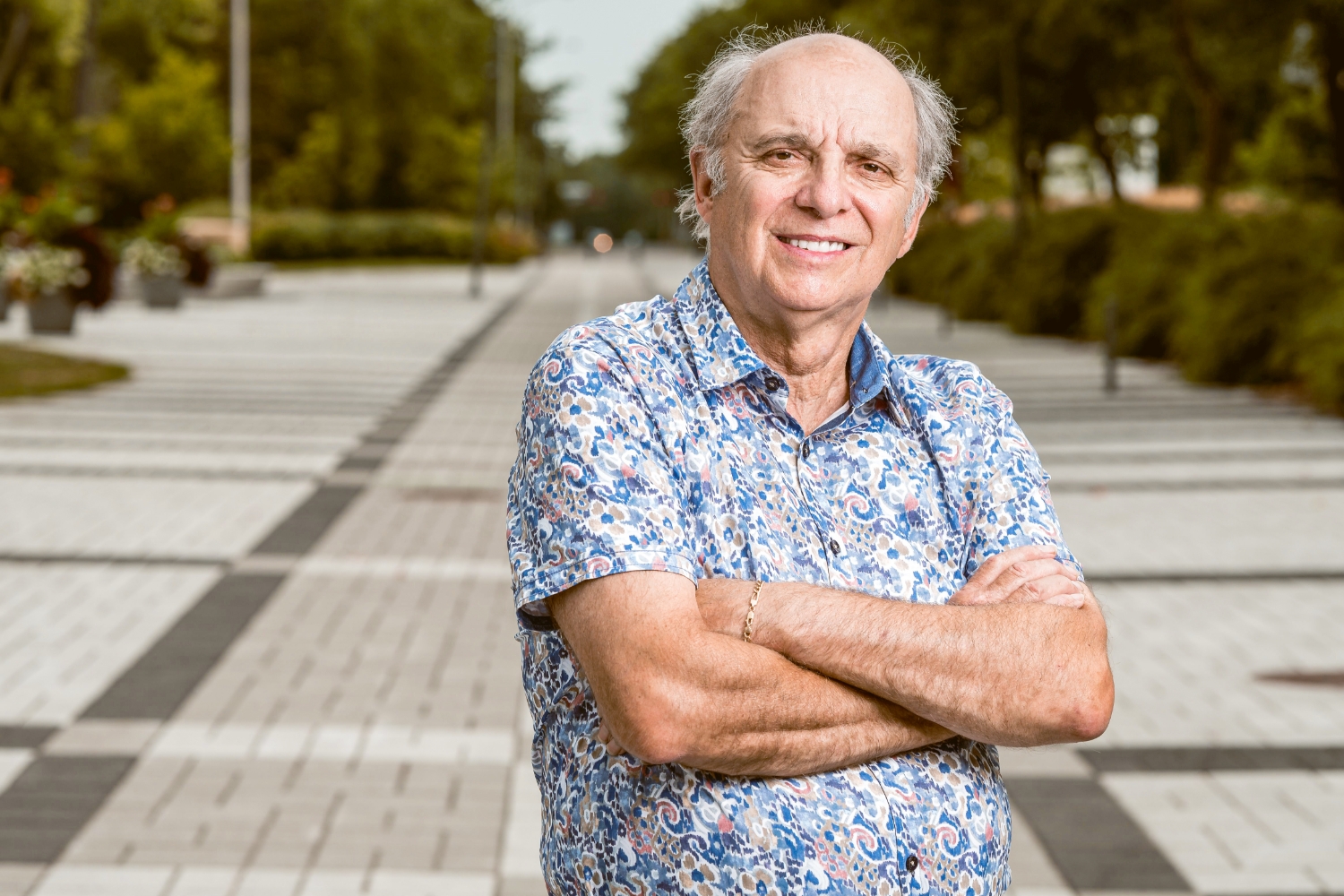 MICHEL
DUBÉ
Philanthropist and humanitarian
Founder of the Francine-Ouellet Fund to support research on domestic abuse and violence against women and provide services for victims
«Université Laval, a defining institution in my journey. I met and married my wife there. Our two children and their spouses also received their degrees there. The creation of the Francine-Ouellet Fund pays tribute to my late wife's brilliant career in social work, which was interrupted by cancer, while supporting her field of research: family and woman abuse.»
Word from the Rector
Agile, caring, and creative
In 2020–2021, our university community has shone, overcoming the obstacles of isolation and working as a team. We're moving forward on the wave of collective and individual achievements, and I couldn't be more proud. Although physically apart, we've stuck together. Thank you to all those who study, teach, work, lead research projects, give of their time, or support the Université Laval mission. Your agility will help us find solutions for the future, together.
SOPHIE D'AMOURS
Rector
Only at ULaval
The Arctic Council moves in
Université Laval has been chosen to house the new permanent offices of the Arctic Council's Sustainable Development Working Group. The move is a nod to UL's expertise in northern research.
Initiatives for the Future are heating up
Think outside the box and tackle urgent and complex issues facing our society. That's the mission of Initiatives for the Future, a program offering three customizable master's programs in burgeoning fields.
Healthy minds for a healthy campus
The ESSAIM project has brought together the first university cohort in Québec to research sustainable health. Leveraging of digital data is being used to support the well-being of a big community.
Experience
Projects, internships, simulations, and explorations: Université Laval offers a unique work, research, and study ecosystem with strong community ties and an international focus. Below are some of the remarkable human and innovative achievements that reflect the vital significance of our University community.
1 / 8
Art as a coping mechanism
At the height of the crisis, large numbers of students volunteered to lend a hand in the health system, including in centres for the elderly. At the end of these optional internships, they created works of art to express their feelings and document their unique and heartrending experiences.
Read the article
2 / 8
Gaining more exposure
The first university in Québec to hold the final of the popular Three Minute Thesis competition virtually on both Zoom and YouTube in 2020. Using both platforms allowed PhD students to interact with the general public and gain visibility for themselves and for the simplified versions of their research projects.
Read the article
3 / 8
Combatting loneliness on campus
Pet therapy, trips to the skating rink, pop-up coffee shops, light therapy—some 4,800 people have taken part in some 155 activities to support well-being and a balanced lifestyle for on-campus residents. Kudos to the recreation assistant and social services intern for giving students that warm and fuzzy feeling of companionship.
See the Résidences Ulaval Facebook page
4 / 8
Internships ASAP
At a time when internships were hard to find, a federal grant allowed the university to hire 655 students from a variety of programs to help pivot from classroom to virtual learning. The work was done in a hurry, and the students gained valuable experience in the midst of the pandemic to bolster their résumés.
5 / 8
Fulfilling a need for spirituality
Nearly 40 continuing education modules on spirituality and religion have attracted 550 participants. This affordable online option has helped many people find a missing sense of connection and inspired important conversations on the meaning of life for individuals and society during the pandemic.
Browse continuing education courses
6 / 8
Podcast on a human scale
The Human Factor podcast series takes listeners behind the scenes of research and innovation in a university setting. Members of the UL community explain discourse and writing, art history, research and innovation, and other topics with a human factor and tell listeners how research in the arts and human sciences is making a difference.
Listen to the podcast
7 / 8
Inspired by Apollo 13
After they were forced to cancel in-the-field simulations during the crisis, pharmacy instructors found inspiration in the Apollo 13 space mission to create a new theoretical prerequisite course on skills for coping with a crisis. The new tool gives students an alternative way to learn and prevents them from falling behind.
8 / 8
Studying soil with Minecraft
How can you adapt a forest ecology course, normally held outdoors, for distance learning? A team of determined instructors came up with the idea of using the multiplayer video game, Minecraft. Now students have a fun and interactive tool to help them learn all about soil composition in Québec.
Read the article
Engagement
Members of the UL community are deeply committed to the big issues facing society and the world. Through innovation. Through a courageous approach that is sincere, sustainable, and community-focused. Read on for remarkable examples of what Université Laval's dedicated and hard-working ambassadors are doing for the benefit of the community at large.
Excellence
Efficient, modern, and network driven, Université Laval pursues excellence in all aspects of its mission. We invite top talents to pursue their passion and encourage leaders to leave their mark on society. Get to know some of our brightest stars in research and education.
ULaval's response to COVID-19
770
medicine and nursing student volunteers to lend a hand in red-zone hospitals
17 000
interactive buttons from the Quorem Project to assess how people in Québec feel about the way the crisis is being handled
13
professors to advise policymakers on the ethics of creating new IT applications in a hurry
Recognition
The best in the world. Our personal favourites. Or simply those who inspire us and help us dream. The people on our list hail from a variety of backgrounds. A mix of established leaders and flag bearers for emerging talent, they exemplify the pride of belonging to the Université Laval community.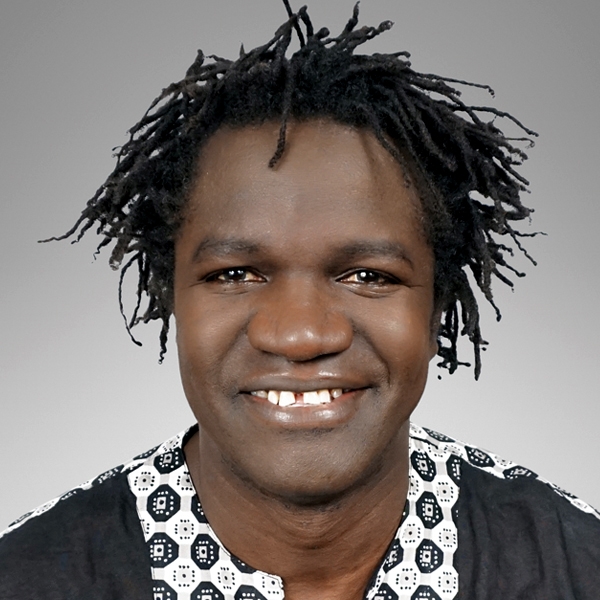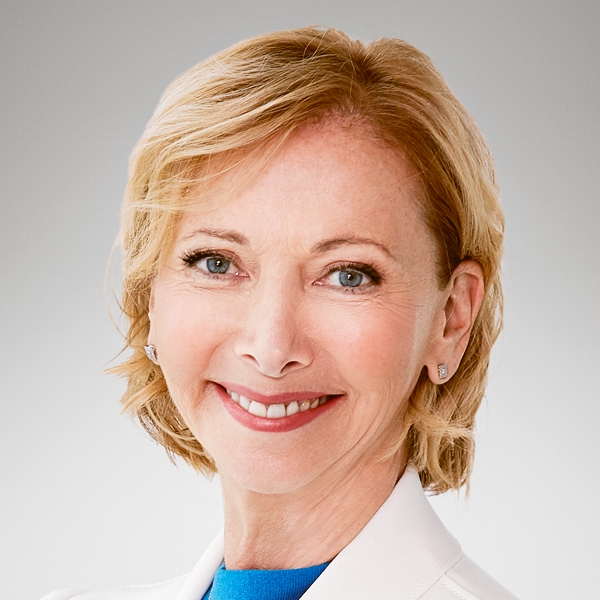 Boucar Diouf and Christiane Germain
An oceanographer turned comedy star and prominent science communicator. An influential executive, inspirational leader, and supporter of the community. Get acquainted with our ambassadors, the recipients of an honorary doctorate, the highest distinction awarded by Université Laval.
All 2021 honorary doctorates
People who are transforming our world
As invaluable partners in the University's mission, faithful allies of teaching and research, and standard bearers for generosity, our donors and the people they help remind us every day of the true meaning of philanthropy. Let's get to know some of them.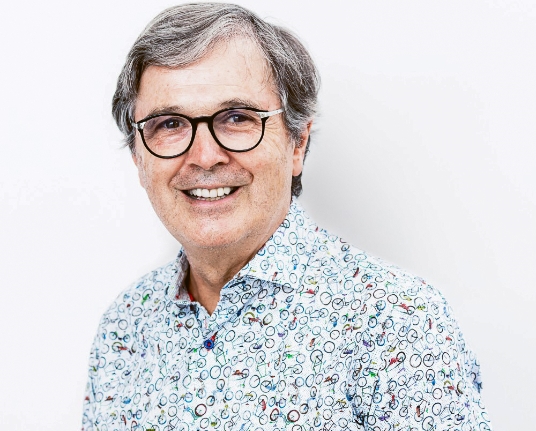 ANDRÉ TURMEL
André Turmel, professor and child sociology researcher, chairs the Antoine-Turmel Foundation, named after his father. The Foundation was the driving force behind the Antoine-Turmel Research Chair on Legal Protection of the Elderly. André Turmel's Université Laval roots run deep, and he is an active supporter of social causes.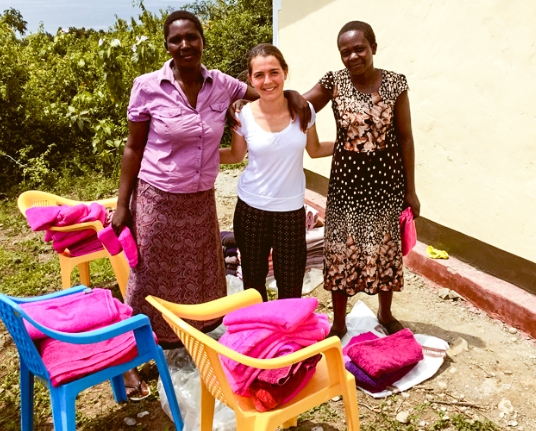 EVA BERGIER
Administration graduate Eva Bergier set out for Kenya in 2019 to do something about the shortage of menstrual supplies. She created and distributed washable protective underwear made from recycled fabric, to the delight of young Kenyan women. Improving the human condition is what drives the dedicated 26-year-old.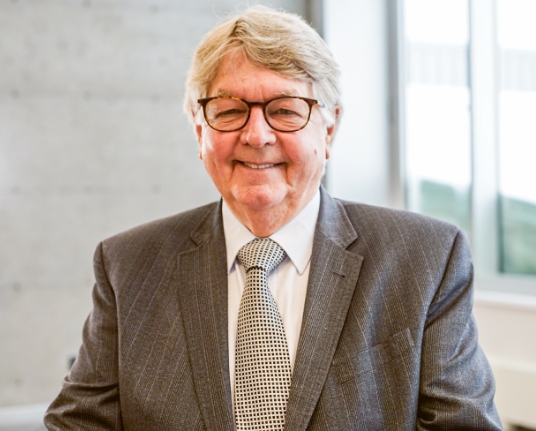 JACQUES CASTONGUAY
Jacques Castonguay is a master in the art of soliciting donations. He also knows how to foster a sense of belonging among his fellow alumni. Jacques believes it is up to each graduate to support the development of and access to knowledge. Over the years he has raised $1.5 million in donations from his FSA 1967 classmates to support the construction of Centre FSA – Banque Nationale.
Some benchmarks
Total student population
Université Laval is home to Québec's 2nd largest student community, which grew by nearly 7% in 2020-2021, despite COVID-19.
Number of diplomas and certificates awarded
Université Laval is among Canada's leading universities in terms of the number of diplomas and certificates awarded. More than 80% of students who start a bachelor's degree complete their program, meaning we have the 5th highest graduation rate in the country.
Research funds in millions of dollars
According to the most recent data, Université Laval ranks 7th among Canadian universities in terms of research revenue.
Percentage of research publications in cross-sector collaboration
Université Laval has one of the highest cross-sector research publication rates among universities in the U15 (Canada's major research universities). Our researchers achieve excellence in collaboration with the private, hospital, and government sectors.
Student satisfaction index
Two North American surveys confirm that students' overall satisfaction with the education offered at Université Laval is higher than the average for other Canadian universities. The most recent Maclean's rating ranks Université Laval first in this regard among U15 universities.
Greenhouse gas production
Université Laval, a leader in sustainable development: The first voluntarily carbon-neutral university in Canada (2015), STARS gold rating (2019), 13th in North America according to the Sierra 2021 School Rankings, and 11th worldwide for its efforts to fight climate change according to the 2021 Times Higher Education Impact Rankings.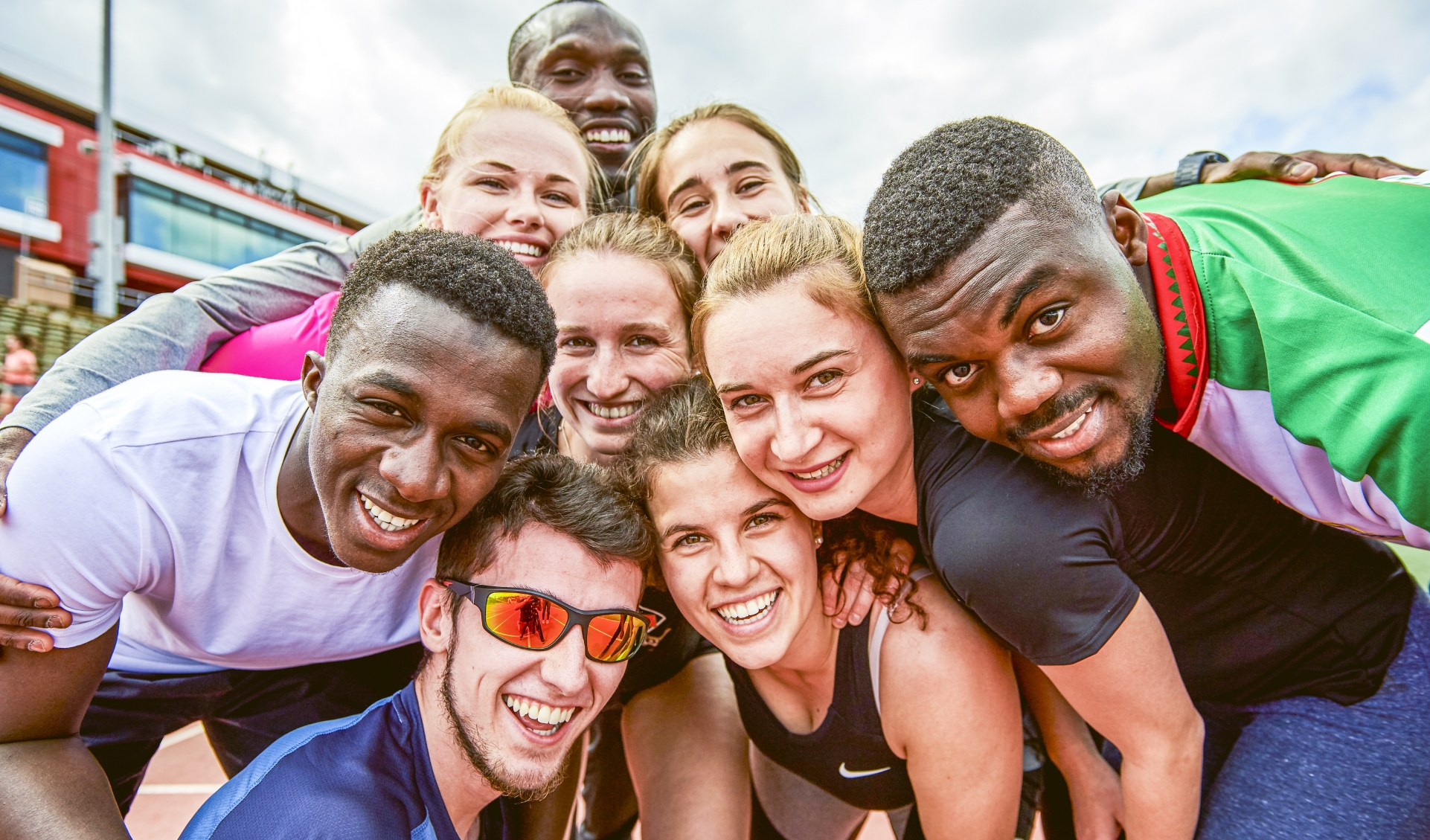 Université Laval created a bold strategic plan to raise our profile and meet the expectations of society and future generations. The University community enthusiastically answered the call. These stories and achievements inspire and motivate us. Our fourth community report reflects our desire to shine a light on all the talent and knowledge within the University. And it's one more way for us to say thank you.
Financial statements
As a modern, transparent institution, Université Laval makes its financial statements accessible to the entire University community.
Historical results
In recent years, the correlation between disposable income and expenses incurred has been maintained.
Historical investments
The proportion of investments in each category has been maintained, particularly for information technology.
See the full financial statements (PDF)