Providing access to clean water
Beauport Bay is once again safe for swimming thanks to Peter Vanrolleghem and his team. This project will also facilitate access to other bodies of water in Québec.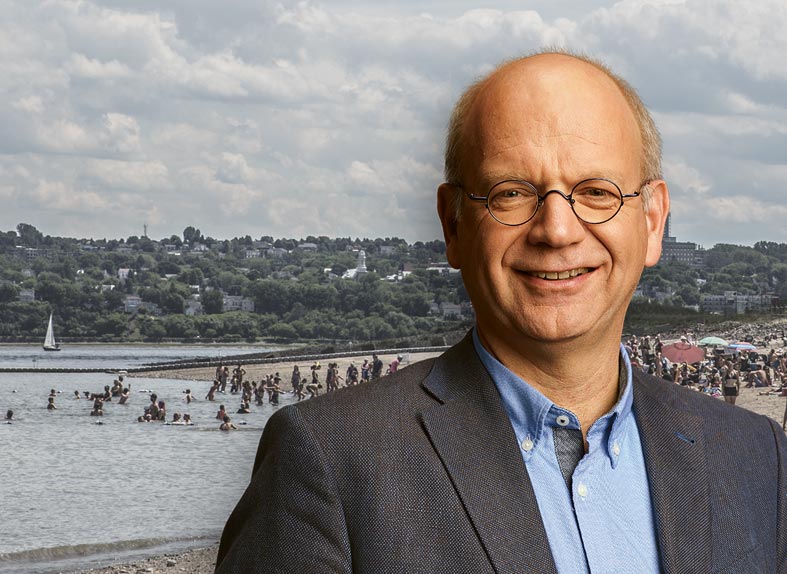 Project architects
Peter Vanrolleghem
Canada Research Chair on Water Quality Modeling
Director of CentrEau
Team
Cyril Garneau, post-doctoral fellow at Université Laval – modelEAU and CentrEau
Sophie Duchesne, professor at INRS – Eau Terre Environnement Research Centre
Yves Secretan, professor at INRS – Eau Terre Environnement Research Centre
Marie-Ève Jean, Ph.D. student at INRS – Eau Terre Environnement Research Centre
Bringing back swimming
To help residents enjoy the St. Lawrence River, Peter Vanrolleghem and his team developed a water quality prediction tool for Ville de Québec that takes specific regional features into account. The goal: to bring swimming back to Beauport Bay in summer 2016 after a 50-year ban.
Equipping municipal authorities
The software developed by the team allows the city to evaluate water quality in the bay by analyzing the impact of a number of factors:
Rain in the previous 24 hours
Tidal cycles
The number of large birds on the beach
Wind direction
Keeping residents informed
Mission accomplished! Over 80,000 people visited Beauport Bay in 2016, twice as many as in 2015. Better still:
Swimming conditions are now updated every morning
Decision making takes hours instead of days
Water quality was rated good or excellent 81 times over a 109-day period
Swimming continued in the following years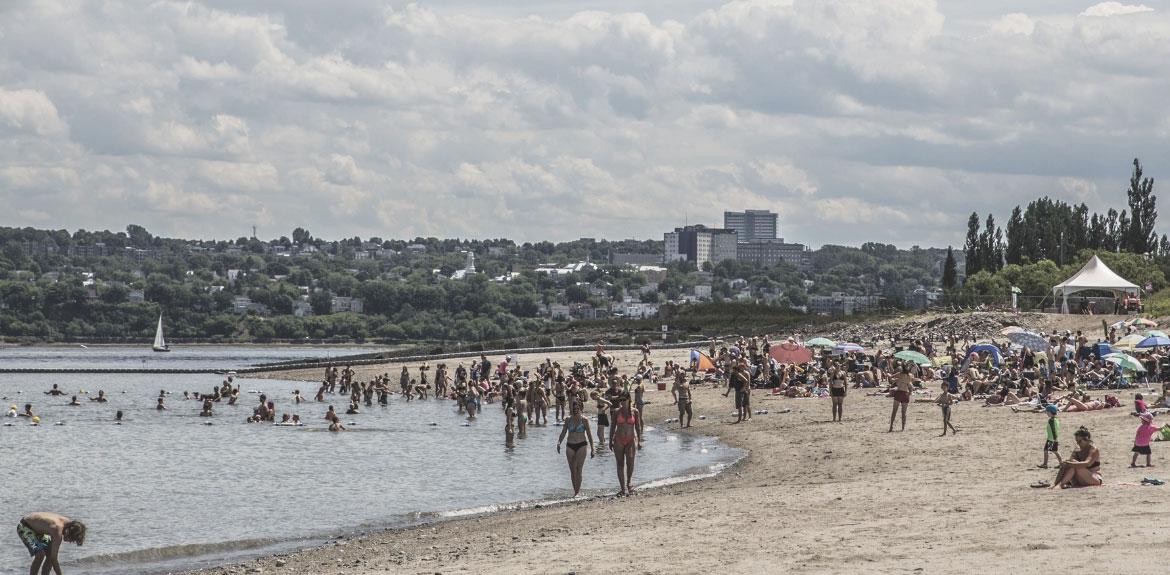 The fact that residents can once again swim at Beauport Bay shows the effectiveness of water quality protection measures.
Photo: Lyraphoto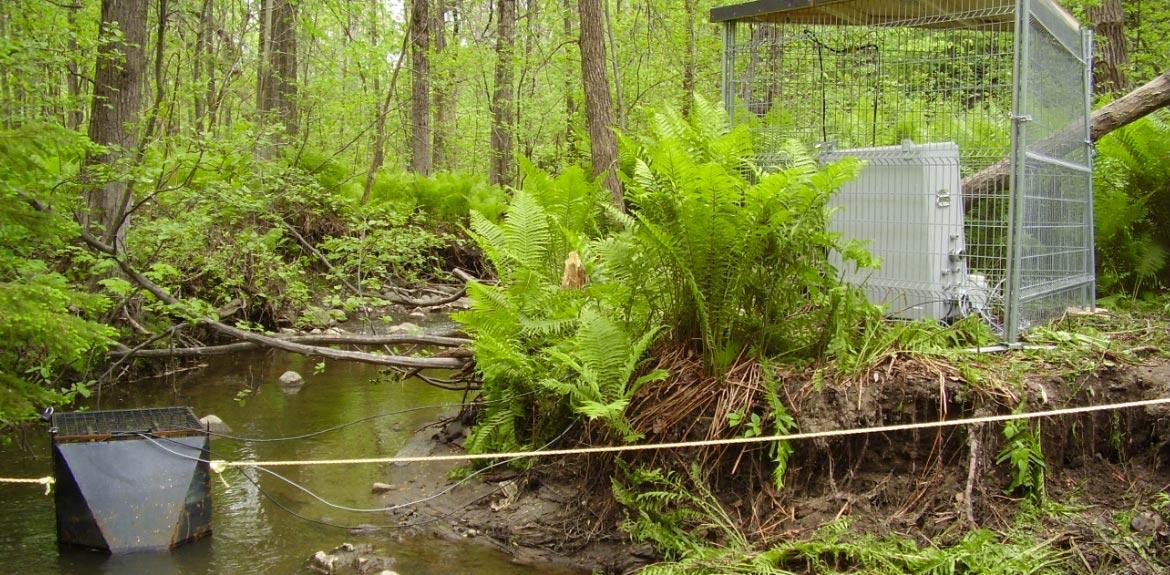 Water quality sensors are immersed in Notre-Dame Creek near Québec City's Jean-Lesage airport and linked to a collection box so the team can analyze the data.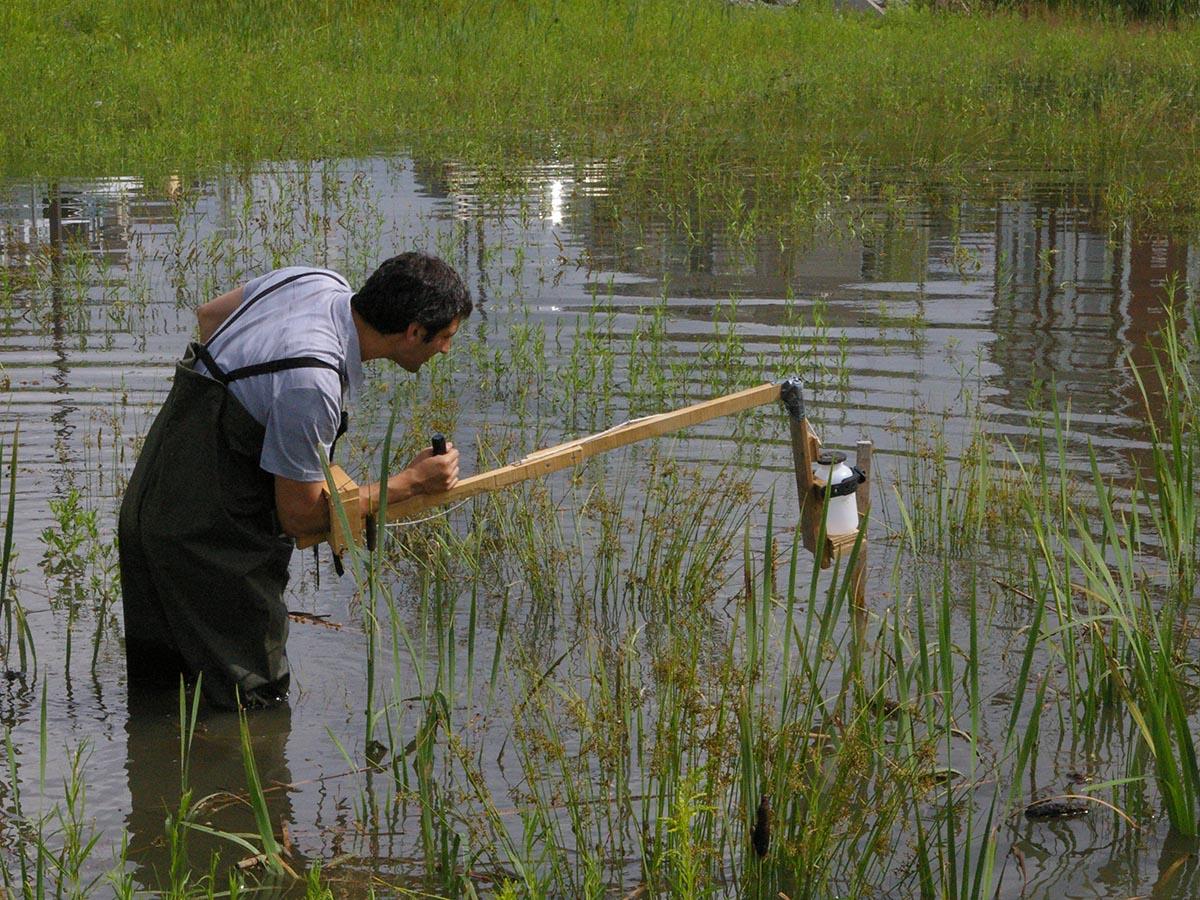 A water sample is carefully extracted at the Chauveau stormwater basin. The water column must stay intact so researchers can study the vertical profile of certain pollutants.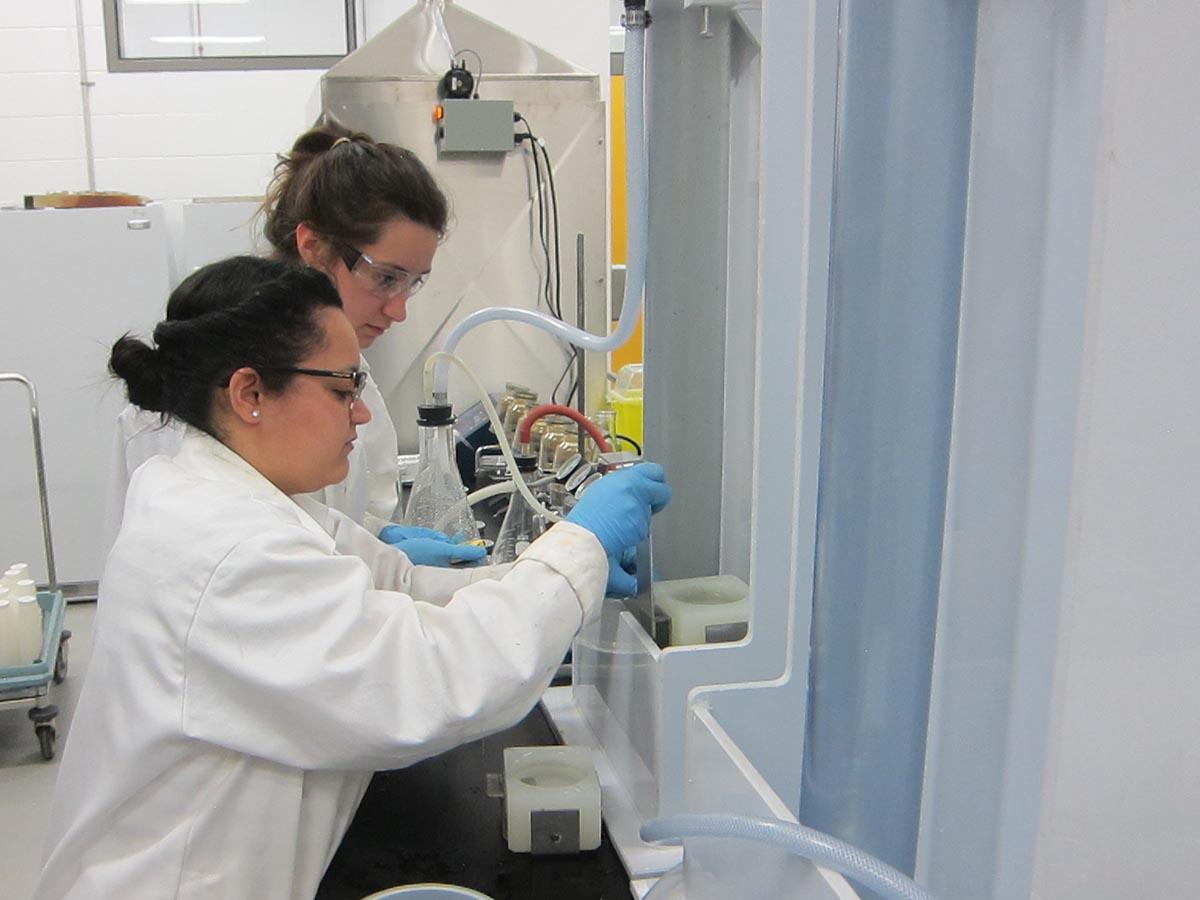 A sedimentation experiment shows how sample particles settle in a 2 meters column.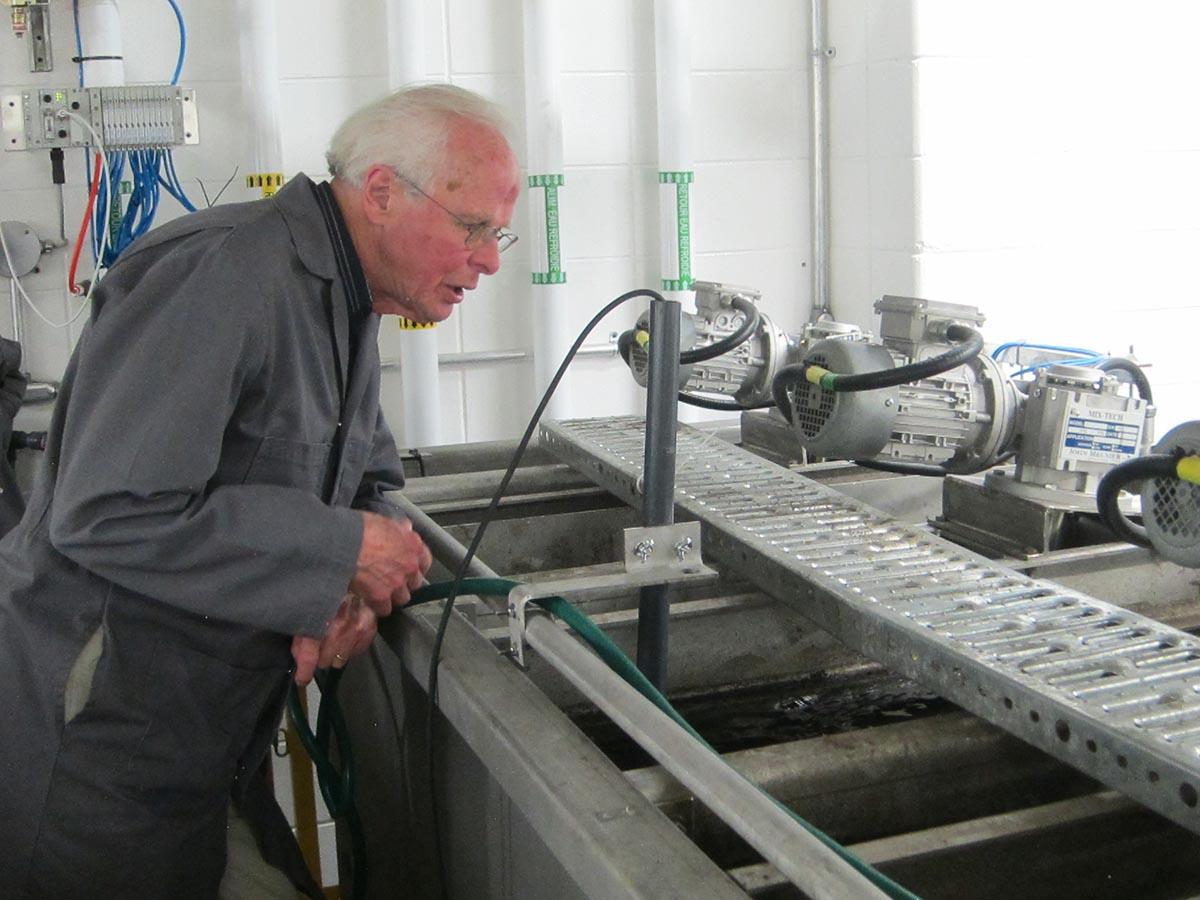 Professor Gustaf Olssen from the University of Lund, Sweden, an international leader in automatic wastewater treatment, evaluates the pilEAUte facility in Pavillion Adrien-Pouliot.
What's next
The expertise developed by Peter Vanrolleghem and his team will help other Québec municipalities such as Lévis restore access to bodies of water withdrawn from public use. The team is also testing new wastewater collection methods at the Pavillion Adrien-Pouliot pilot plant.