Leadership and partnerships
Our sustainable development efforts inspire society, provide strong community leadership, and allow for the establishment of meaningful community relationships and partnerships.
Inspiring partnerships
As a University, we develop and maintain alliances with external partners that allow us to respond to key challenges facing our society and provide our community with opportunities to reach out and get involved at the broader community level.
Working together to strengthen sustainable development
Le Château Frontenac and Université Laval signed an agreement to make the Château carbon neutral as of 2020.
In concrete terms, Université Laval has set aside a sufficient volume of offsets from the Montmorency Forest's carbon sink to allow the Château to achieve carbon neutrality. Under the agreement, the Château supports research on the role the forestry industry can play in the fight against climate change. The agreement allows the Château Frontenac to become one of the first historic hotels in Canada to achieve carbon neutrality and to further its commitment to SD by contributing to the advancement of knowledge and science.
Learn more (French only)
Sharing expertise in carbon offsetting
Palais des congrès de Montréal has entered into an agreement with Université Laval to become one of the world's first carbon neutral convention centres.
Université Laval has agreed to offset the greenhouse gas emissions attributable to the Palais des congrès de Montréal's energy use by reserving a portion of the offsets generated by the Montmorency Forest carbon sink. In return, the Palais des congrès contributes financially to the University's training and research activities in sustainable forest management and carbon sequestration.
Learn more
Choosing energy innovation
Université Laval is the first university to commit to replacing 8% of its annual conventional natural gas consumption with renewable natural gas (RNG) through a partnership with Energir. RNG produced from food, agricultural, and industrial residues will eventually supply energy to part of the campus infrastructure. This solution will enable the University to reduce emissions by 1,888 tonnes of CO2 equivalent each year.
Our partnership with Energir also includes a research dimension aimed at acquiring and transferring knowledge about renewable energy.
Learn more
Do you have a major SD project?
Got plans for a large-scale sustainable development project you think would fit with Université Laval's research and teaching mission? Contact us at info@developpementdurable.ulaval.ca to find out how we could be a major partner.
Cross-cutting approaches
Cross-cutting approaches contribute to the Sustainable Development Goals by way of their evolving nature and their deployment structure.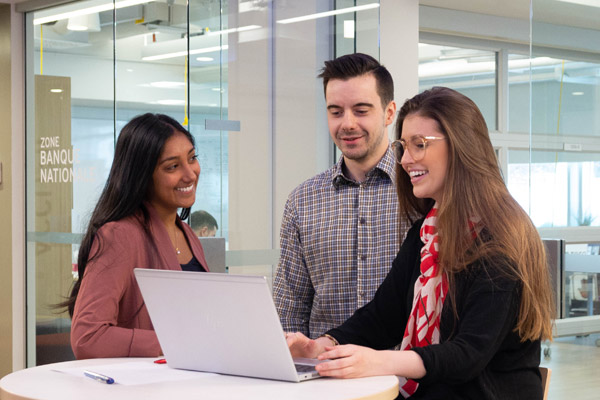 Responsible entrepreneurship
Responsible entrepreneurship is one solution to the issues facing our society, including environmental challenges, community development, and the fight against poverty and inequality. It's all about daring to do things differently!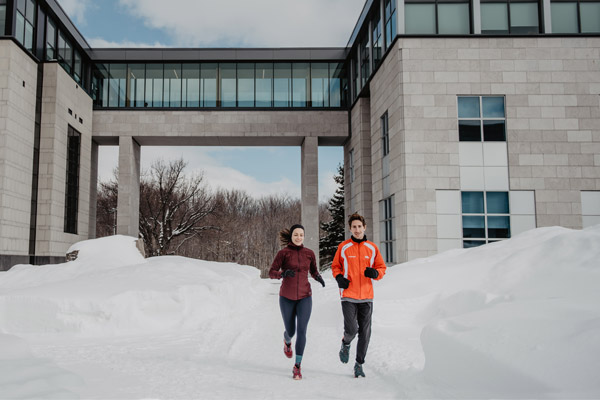 Sustainable health
Healthy lifestyles promote individual and societal well-being. Université Laval is working to consolidate its sustainable health ecosystem in the Québec City region and on campus, where it is promoted through the Mon Équilibre ULaval program.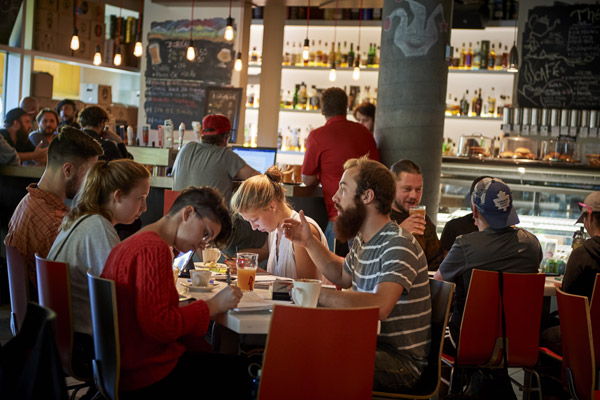 Social engagement
The social engagement approach aims to foster, support, and recognize social engagement as a priority shared by the members of the University community. This goal informs and is nurtured by our mission of teaching, research and service to the community.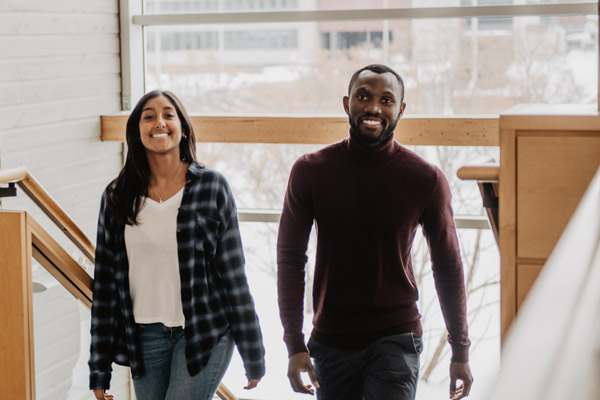 Partnerships
The partnership approach aims to redefine the partnership experience with a view to establishing and maintaining solid, long-term relationships with community stakeholders. This collaborative initiative will consolidate the University's commitment as a leading partner and enhance the impact of our innovations.
Awards and recognition
Université Laval stands apart for its commitment to sustainable development. In recent years, the University has received numerous awards and recognitions for its leadership in the field.
International affiliations
As an institution actively involved in promoting sustainable development at the international level, Université Laval is a member of several organizations and movements.