Fall 2024: Apply now
Join us for the new school year in September! Submit your application by February 1.
Watch out for fraud!
No organization outside Université Laval is authorized to offer scholarships or admission on behalf of the University.
International applicants
If you are a student interested in attending university in Canada why not choose Université Laval to pursue your studies or research? ULaval offers an exceptional experience in a welcoming and safe French-speaking environment.
Studying at ULaval
The Québec university system is based on the North American model and is similar to the European LMD system. To complete a program at Université Laval, you must meet the admission requirements, hold the minimum diploma required for the level of studies you wish to pursue, and demonstrate a sufficient level of French proficiency.
Explore our broad range of undergraduate and graduate programs and find the one that's right for you.
Fees and budgeting
A university education is an investment and costs a considerable sum of money. To successfully complete your studies, it's a good idea to draw up a budget and look into available scholarships and other forms of financial aid.
Financial support for graduate students
There is a range of financial aid options available for international students enroled in a graduate program. Scholarships can be a significant source of funding and supplemental tuition fee exemption programs can considerably reduce the cost of your studies.
Looking for a research supervisor?
As one of Canada's leading research universities, Université Laval receives generous funding for students to join research teams.
International mobility
Study or do research in Québec through a ULaval international mobility program. These programs, offered in collaboration with universities and institutions around the world, give you the opportunity to add an international dimension to your degree.
Enjoy individual guidance and support
Our student information specialists are happy to advise you throughout the admissions experience, from choosing your program to completing your immigration process.
Monday to Friday:
8:30 a.m. - 12:00 p.m.
1:00 p.m. - 4:30 p.m.
Future students welcome centre
Pavillon Maurice-Pollack
2305, rue de l'Université, local 1104
Québec (Québec) G1V 0A6
Canada
418 656-2764
1 877 606-5566
Information Request Form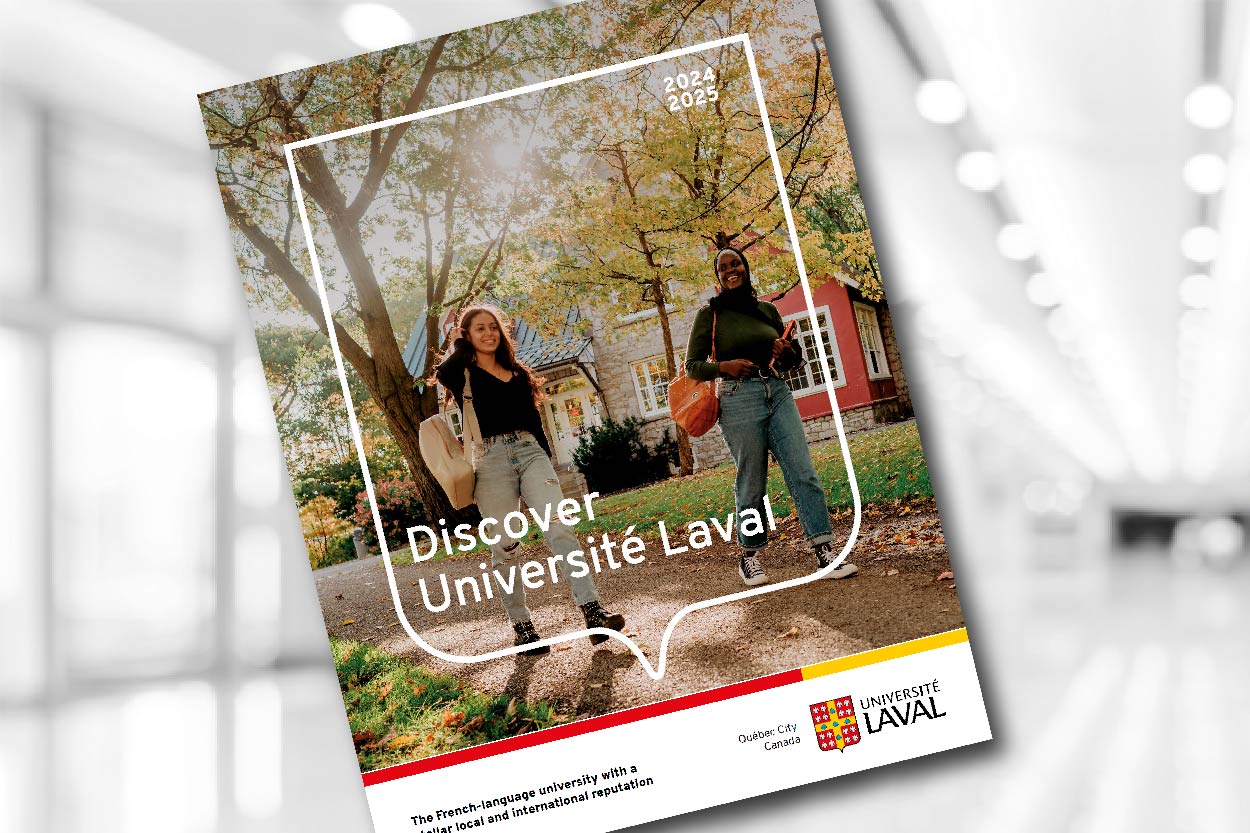 DISCOVER UNIVERSITÉ LAVAL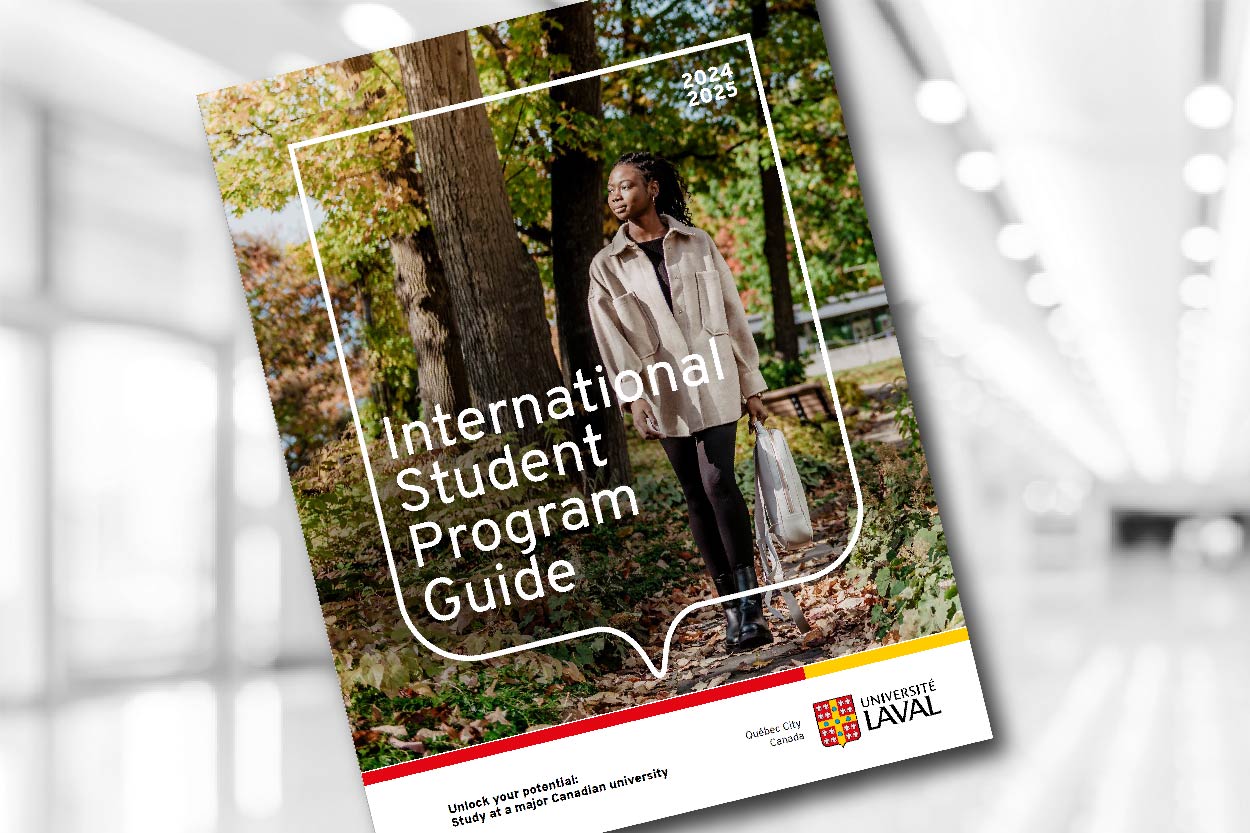 INTERNATIONAL STUDENT PROGRAM GUIDE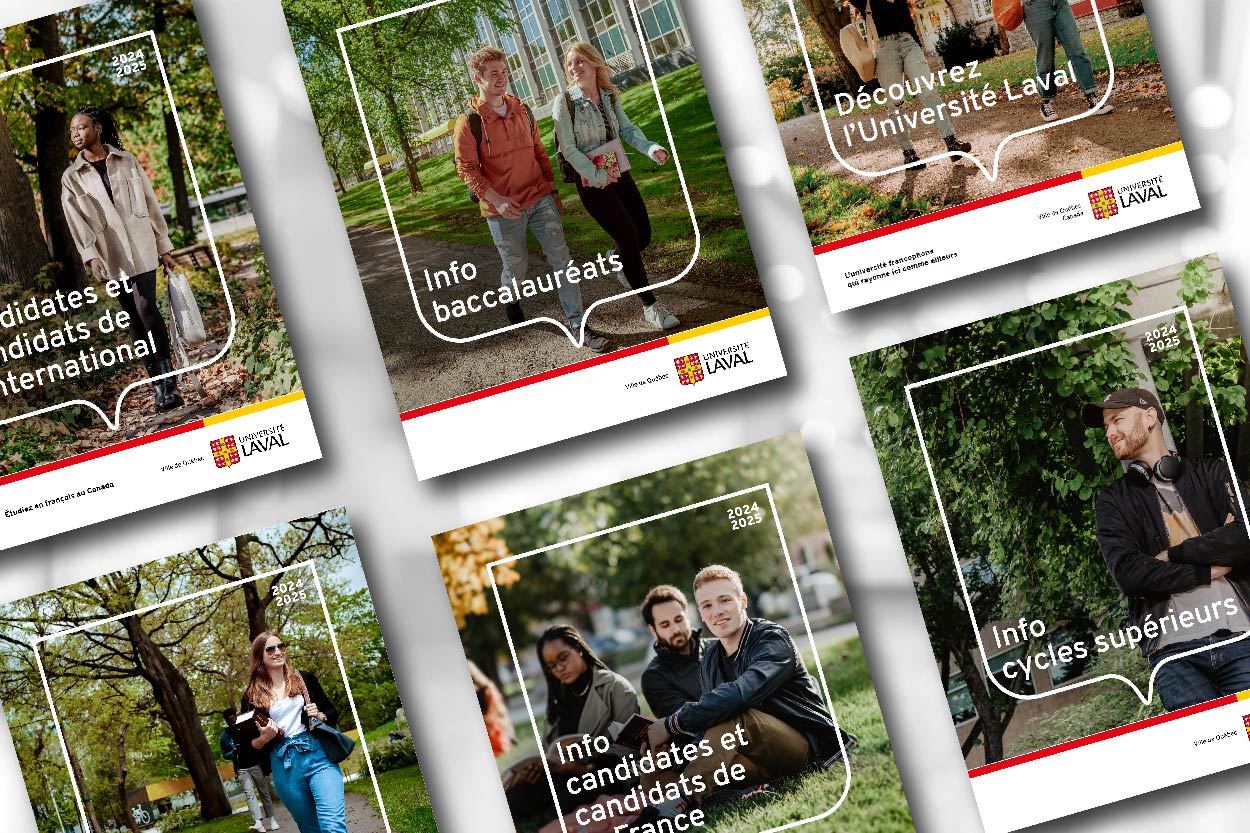 Virtual kiosk - Future students
Summer 2024
Browse our programs for the summer semester (available in French only)
Fall 2024
Browse our programs for the fall semester (available in French only)
Winter 2025
Browse our programs for the winter semester (available in French only)